John Ward Seminar - Kempo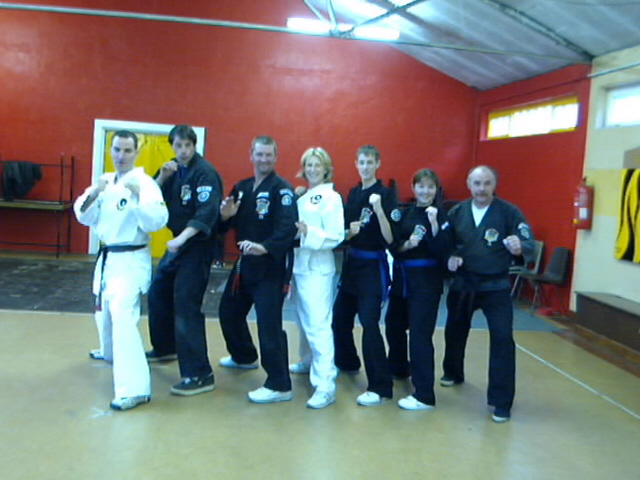 To John, Pat, Alan, Derek, Fran and Melissa, we just wanted to say THANK YOU SO MUCH for your inspirational Seminar on Kenpo on Sunday 3/03/02.

The feedback on your day with ASKO has been:
Kids: Brilliant, Cool, Deadly Karate Suits !, Magic, Great
Adults: Humbling, Outstanding, Incredible, Fascinating, Thought provoking, Exciting, Overwhelming with beautiful Forms and Weapon techniques

Some of what they remembered, were impressed by, but cannot yet perform !
Star Blocks
Purposeful Compliance
Starter
Main Course, Desert
8 points of balance
Basic techniques with extensions
Contact penetration
Weapons
The great variety of Self Defence techniques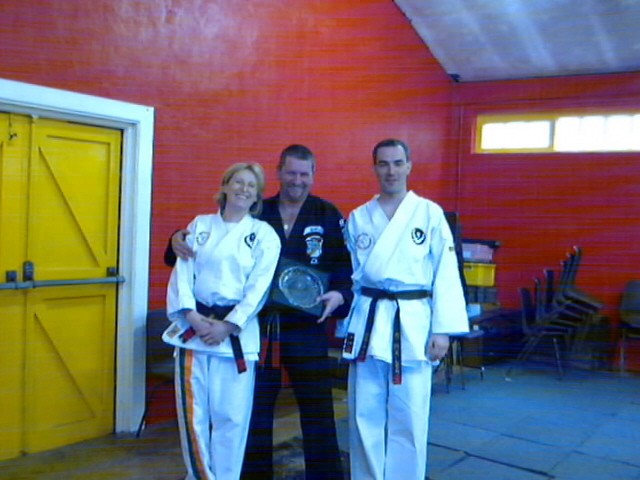 On behalf of ASKO, Please pass on our gratitude to the group.
Sincere Thanks for taking the time and huge effort,
Kindest Regards,
Niall & Kev.
---
All information on this ASKO website is ©2000-2002 Blackrock Karate Club.
Last updated on Friday, May 3rd, 2002.
---