RDS Demo 2002
The RDS Demonstration held by IMAC last Saturday was brilliant - ASKO did a great job for their demo covering sparring, kata, ren-raku waza, self defence, kihon kumite, and uke waza.
We were the only other Karate Organisation to take part with Philip Nulty's School from Droheda (IKAB Secretary).
All other Martial Arts in IMAC were represented.
The students who attended the RDS demo are the following:
Ronan Gill - Blackrock
Vincent Keating - Blackrock
Zia Holly - Blackrock
Hazel Acton - Blackrock
Louise Acton - Blackrock
Mark Crofton - Blackrock
Eoghan Carrick - Blackrock
Paul Hannan - Blackrock
Niall Malone - Blackrock (instructor)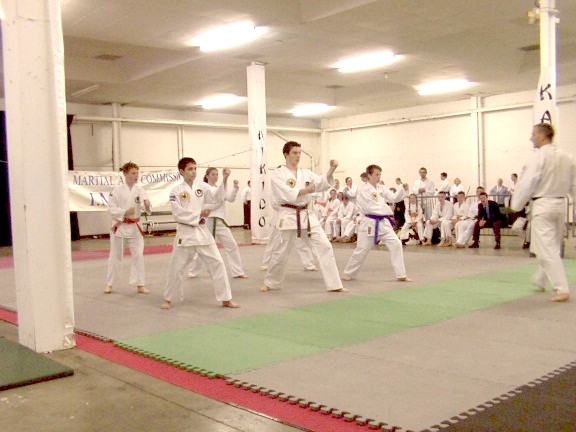 ---
All information on this ASKO website is ©2000-2002 Blackrock Karate Club.
Last updated on Tuesday, July 2nd, 2002.
---