A.S.K.O Christmas Party 2001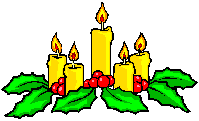 A.S.K.O held their annual Childrenís Christmas Party on the 16th of December 2001 in Tobernea Terrace Blackrock. It started at 12.00 p.m. to give the parents a lie in !
The ASKO Santa Claus and some helpers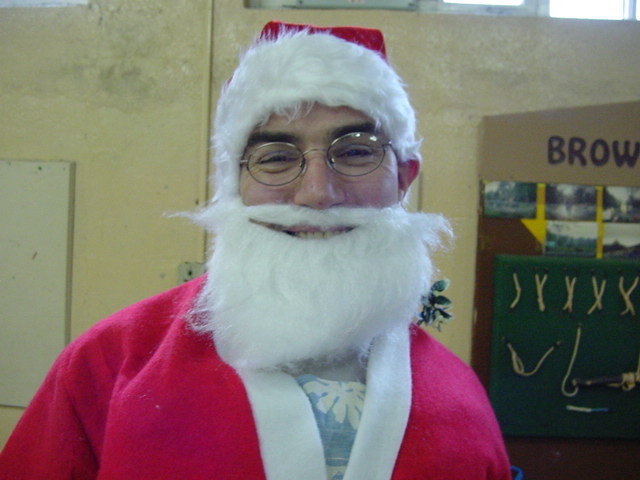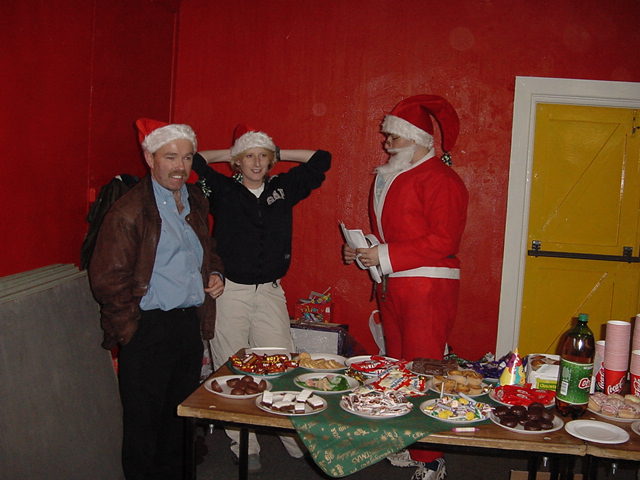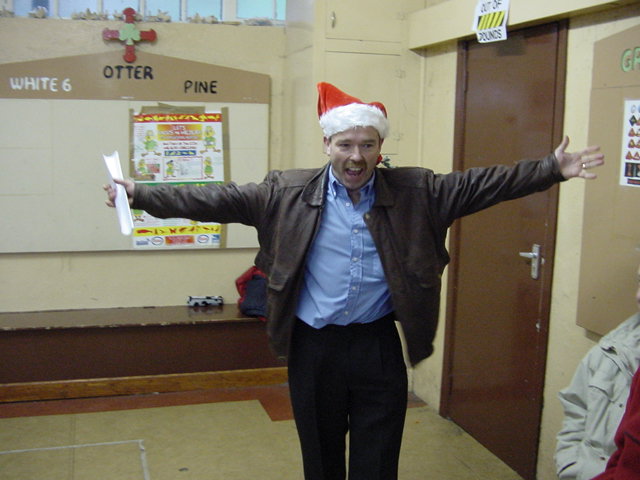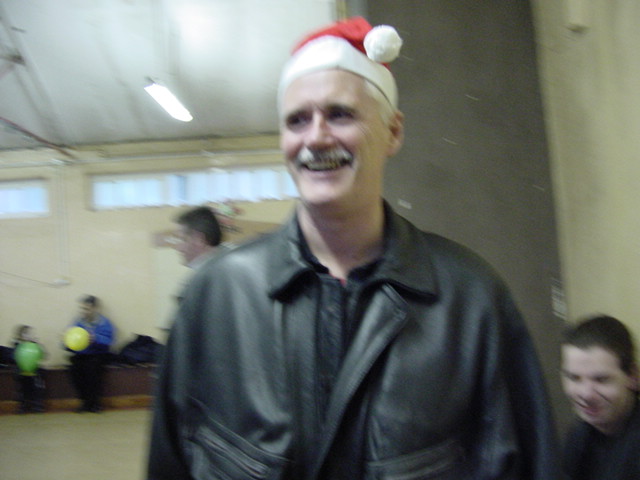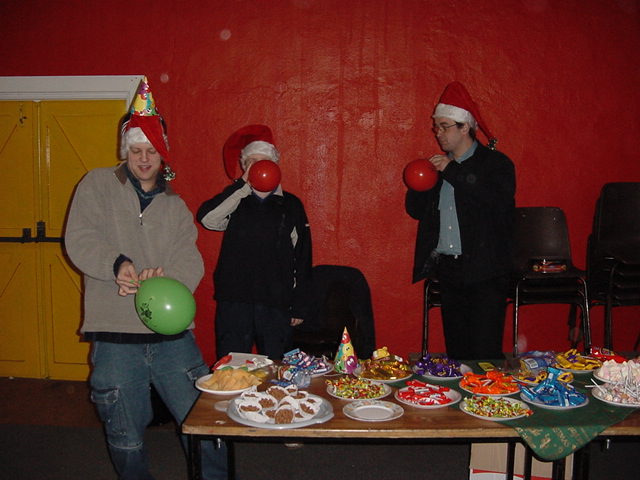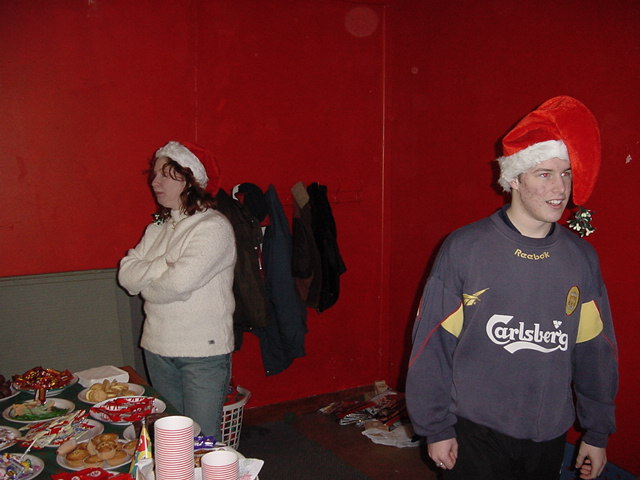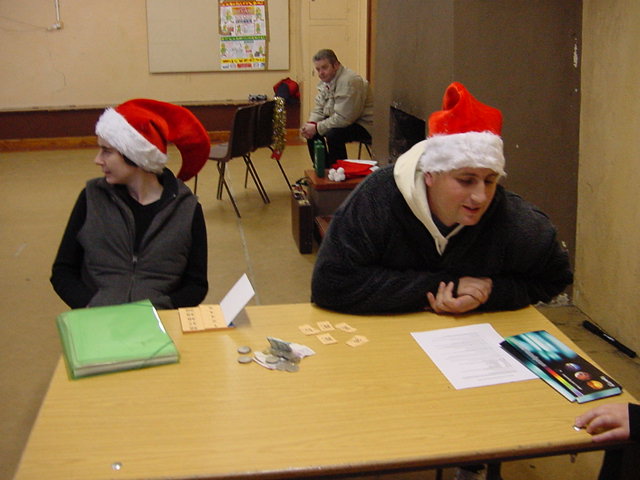 Everyone entered the festive mood and we even dragged some of the parents up to try a few moves from the yellow belt syllabus, which gave great amusement to the kids.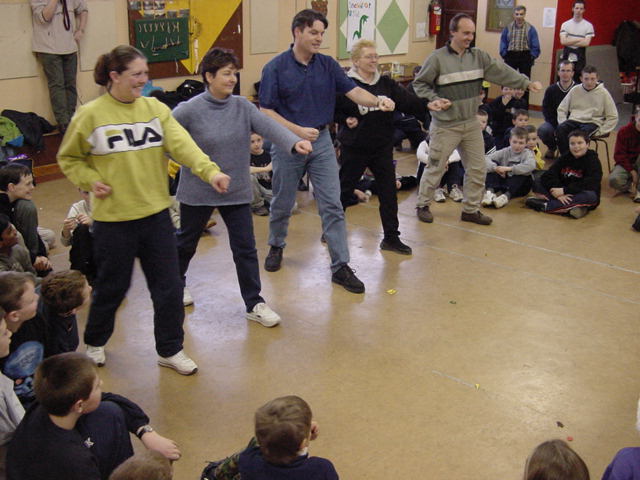 There was plenty of food and drink laid on by A.S.K.O which was devoured by the kids. The day was finished by a wonderful rendition of Rudolf the Red Nose Reindeer, donít give up the day job.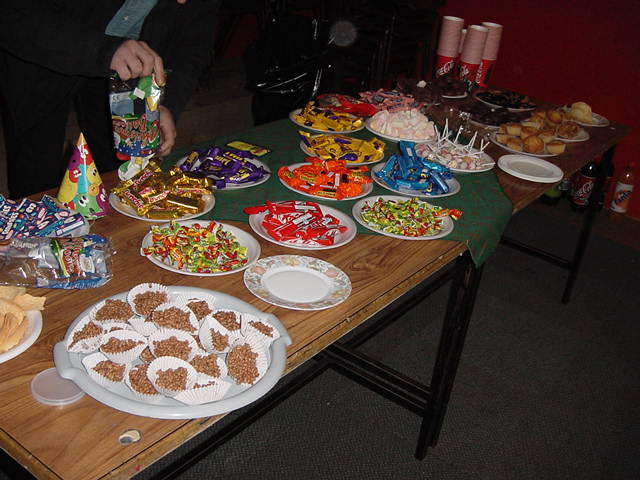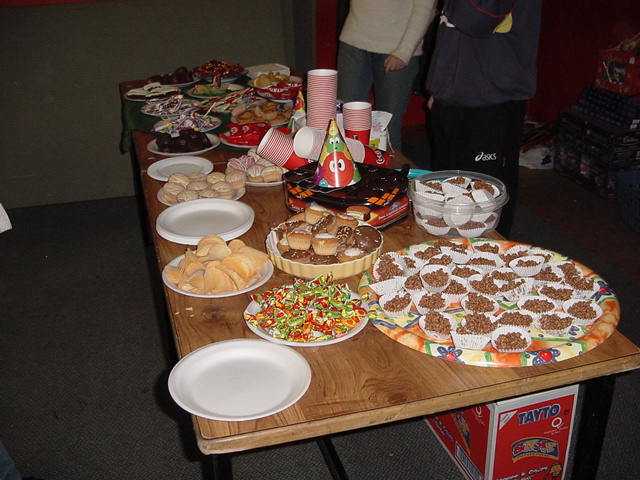 A great day was had by all, a big thank you goes out to the parents, students and everyone who gave a helping hand on the day. Well done everyone.
Article written by Kevina Malone
---
All information on this ASKO website is ©2000-2003 Blackrock Karate Club.
Last updated on Saturday, May 31st, 2003.
---