Our Economy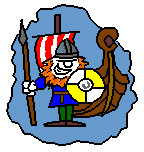 Norway is basically an exporter of raw materials and semi-processed goods.
Norway imports more than half its foods needs. It has a number of important industries:
Petroleum and gas
Food processing
Shipbuilding
Pulp and paper products
Metals
Chemicals
Timber
Mining
Farming
Hydro-electric power
Textiles
WHICH OF THE ABOVE INDUSTRIES DO YOU THINK MY FRIENDS ARE INVOLVED IN?
CLICK EACH PICTURE TO FIND OUT!!!