Denis James Flannery was born in Ipswich, Queensland, Australia, on 2nd April 1928; the son of Denis Francis and Annie Elizabeth (née Crouch) Flannery. His father Denis Francis was the son of Denis and Catherine (née Heenan) Flannery.
He attended St. Mary's Catholic School in Ipswich up to senior year. Due to his sporting ability, Denis was offered a scholarship to complete his final year at Nudgee College in Brisbane. Denis was the athletics champion at Nudgee in 1946. The completion of his senior year at Nudgee College allowed him to commence a degree in Pharmacy at the University of Queensland.

Denis was a notable winger, nicknamed "Flag Pole" because of his athletic lean build (6' 1 1/2" tall and 13st weight), and played rugby league for Brothers Football Club in Ipswich from 1947 to 1958 - winning the Brisbane Rugby League Premiership in 1956 and 1958.
He was selected to play for Queensland (27 caps) from 1948 to 1956, and was honoured with a place in their all-time greatest representative team during their 100 years anniversary celebrations in 2008.
Denis represented Australia from 1950 to 1957 (player #279 since formation in 1908) and represented his country in 13 test matches during his career.
He played on the wing with the Kangaroos (Australian National Rubgy League Team) that toured in 1952/53 and 1956/57, and he also played in the 1954 Rugby League World Cup. This was the inaugural Rugby World Cup of either rugby code and was contested by just four nations (Australia, Britain, France and New Zealand).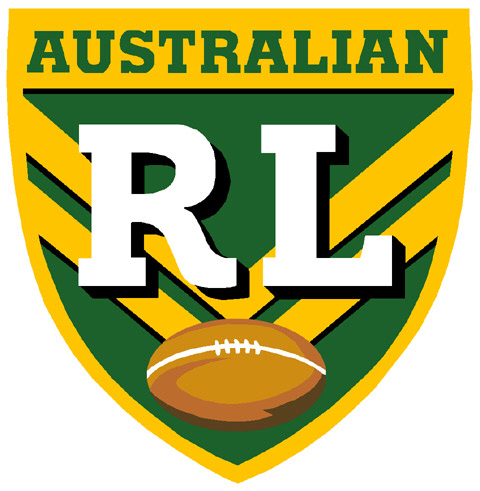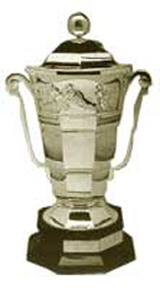 In 1953 Denis married Norma Mary O'Dempsey, daughter of Daniel Vincent O'Dempsey (known as Dan Dempsey) who represented Australia in Rugby League during the 1920s. The couple took over the license of the Ulster Hotel in Ipswich from Dan and his wife Edna May who had run the hotel since 1934. Not unexpectedly, football photos take pride of place on the walls of the bar. The couple continue to run the popular family-owned hotel.
Denis died on 12th February 2012.
---
[his portrait is illustrated above; courtesy of "Sporting Life" magazine (September 1952), Sydney Morning Herald newspaper (30th Jun. 1951), and his daughter Beverley Johnston]