Frank Flannery was born in Yarraville, Melbourne, Australia on 28th October 1927. His father worked in a bluestone quarry.
He went to Powell Street Primary School where his diminuitive size prompted him to learn how to scrap. "I'd always wanted to be either a jockey or a boxer, and in both ambitions I came in for some pretty tough opposition from my mother, whose brother had been killed as a jockey and whose father was a boxer who died from a low punch. I must have been so keen on boxing she just didn't have the heart to stop me."
Frank's boxing career began at the age of 15, 5' tall and weighing just 5st 7lb, when he joined Jack McLeod's gym. By the age of 17, he had defeated the Queensland lighweight boxing champion, Johnny Shields, and his path was set.
In 1948, at 5' 3 1/2" and 130 lb, Frank took a shot at the Australian Featherweight title and vacant Commonwealth title. Moving up a division at 135 lb, he was the Australian Lightweight Boxing Champion from 1951 to 1953 with a large fan following. His professional career of 69 fights spanned from 1943 to 1954, and 21 of his 38 wins were knockouts. In addition to the recorded professional fights, he also enjoyed war-time sparring and makeshift fights before audiences of Australian and American servicemen.
Frank represented Australia in the Melbourne Olympics in 1956, and later retired to Moonee Ponds.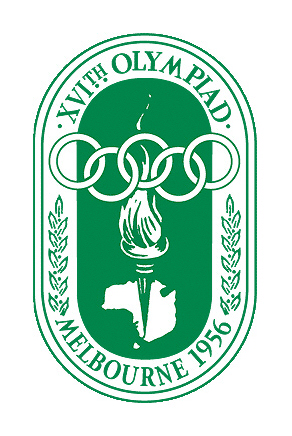 Frank died on 25th July 2006. He was inducted into the Australian National Boxing Federation Hall of Fame in 2007.
---
[his portrait is illustrated above; courtesy of "Sporting Life" magazine (December 1951) and "Australian Ring Digest" magazine (July 1952)]