James was born on 8th November 1936 in Hartford, Connecticut; the son of James Joseph Flannery of Clonmacnois, County Offaly, and Eileen (née Cotter) of Cloonanaha, County Clare. He married Ildiko Elizabeth Pokoly on 7th September 1964, and the couple have a son.
James earned a B.A. in music and English from Trinity College (Hartford, CT) in 1958, an M.F.A. in acting and directing from the Yale School of Drama in 1961, and a Ph.D. in English and Anglo-Irish Literature from Trinity College Dublin in 1970. He was also awarded honorary doctorates from Trinity College in 1991 and the University of Ulster (Derry) in 2001.
He has directed several highly successful Yeats productions in Ireland and Canada, and is the author of "Miss Horniman and the Abbey Theatre", published in 1970, and "W.B. Yeats and the Idea of a Theatre", published in 1976.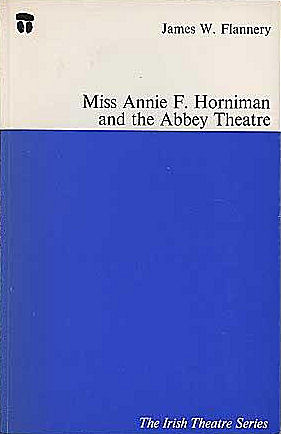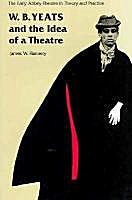 From 1961 to 1975 he was the Director of English Theatre at the bilingual University of Ottawa. He subsequently served as the Chairman of the Theatre Department at the University of Rhode Island. He is currently Professor of Theatre Studies and Director of the W.B. Yeats Foundation at Emory University, Atlanta, Georgia.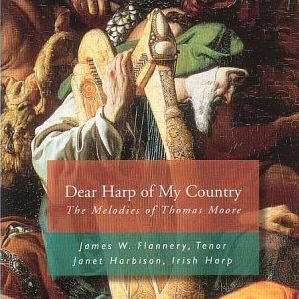 James is a talented tenor and sings both live and for recordings; e.g. "Dear Harp of my Country: The Irish Melodies of Thomas Moore" (1997). Critics have compared his singing style to that of the famous Irish tenor John McCormack.
---
[his portrait is illustrated above; courtesy of "Dear Harp of my Country" (1997)]