Lott Flannery was born in Limerick in 1836; the son of Patrick Lott and Mary Helen (née Corbett) Flannery; with brothers Patrick and Martin, and sisters Helen and Julia. The family emigrated to the U.S.A. when Lott was a young man.
He was a talented sculptor with a studio on Massachusetts Avenue in Washington DC, and developed one of the largest stone-carving businesses in the city. The main business conducted by Lott and his younger brother Martin was headstones for the local cemeteries, but the inevitable demand for memorial decoration soon led Lott to experiment with ornate carvings in marble and bronzed plaster. His work included busts of Benjamin Franklin (1706-1790), Chester A. Arthur (1829-1886; 21st president of the United States) and General John A. Logan (1826-1886), but he is best known for three other works of art (illustrated below):-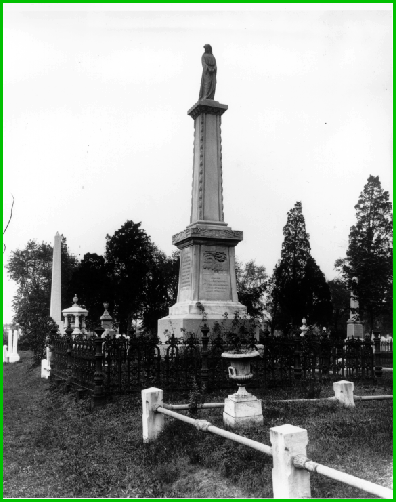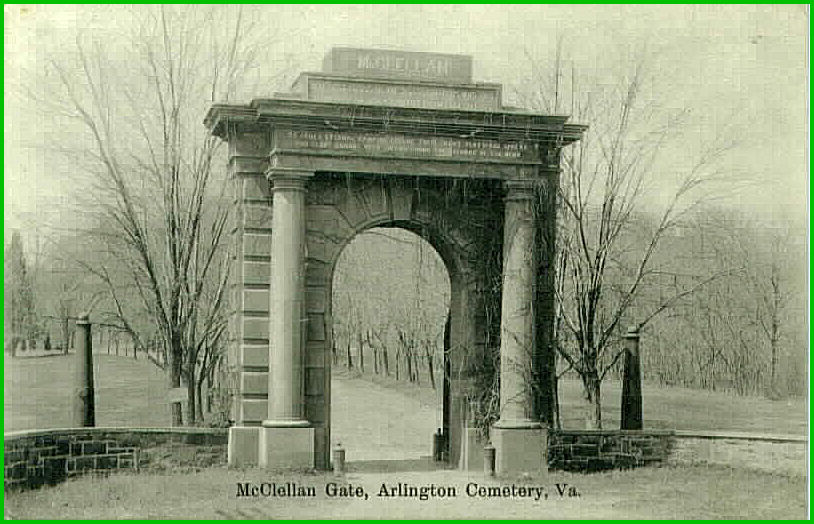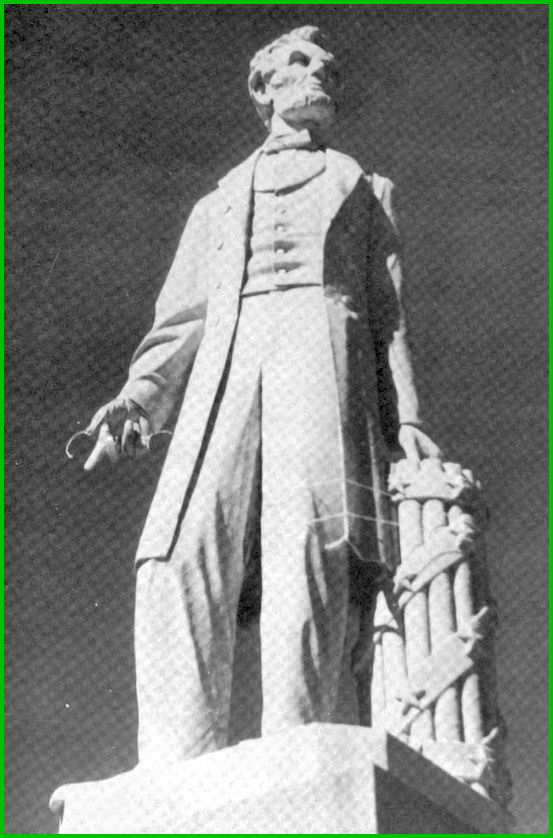 The first is a tall memorial statue entitled "Grief", commissioned to mark the explosion that killed 21 women in the U.S. Arsenal in Washington DC on 17th June 1864. It was crafted in 1865 and depicts an allegorical female figure symbolising Grief. The figure is sculpted in marble and stands on a tall marble shaft resting on a short granite base. The names of the 21 women are inscribed on the four faces of the shaft: Ellen Roche, Julia McEwen, Bridget Dunn, E. Tippet, Margaret Horan, Johanna Connors, Susan Harris, Lizzie Brahler, Margaret C. Yonson, Bettie Branagan, Eliza Lacey, Emma Baird, Kate Brosnahan, Louisa Lloyd, Melissa Adams, Emily Collins, Rebecca Hull, Annie S. Bache, Mary Burroughs, Sallie McElfresh, and Pinkey Scott. The shaft is carved with a relief depicting the explosion, and decorated with winged hourglasses (My Time Has Flown) and grape vine (Sacrifice).



The second is the McClellan Gate, sculpted out of red Seneca sandstone in 1879. The monument was erected as a tribute to General George B. McClellan (1826-1885), and served as the original entrance to Arlington Cemetery, VA, for many years. The name "MCCLELLAN" is carved at the top of the gate with the inscription "Here Rest 15,585 of the 515,555 citizens Who Died in Defense of Our Country 1861 to 1865." Quotations from Theodore O'Hara's poem "Bivouac of the Dead" are inscribed on each side of the gate: "On Fame's eternal camping-ground / Their silent tents are spread / That Glory guards, with solemn round / The bivouac of the dead.".



The third is a life-sized marble statue of Abraham Lincoln (1809-1865, 16th president of the United States), carved in 1868. The statue was originally positioned on a tall column in front of City Hall, Washington DC, but was carefully taken down and placed in storage when City Hall was renovated in 1919. There were plans to keep the statue in storage after renovation had been completed in 1922 because the nearby Lincoln Memorial had just been completed, but following a public outcry the statue was reinstated on a short granite pedestal in Judiciary Square in 1923. This sculpture is notable because it was the first statue to be commissioned after the president's assassination, and is known to be the only statue of Lincoln crafted by someone who personally knew him. The statue's right hand was vandalised and has been replaced with a slightly larger replica (although the unlocked manacles held in this hand have not been reinstated and the hand is now empty).
Lott died in his home at 2920 Upton Street NW in Washington DC on 19th December 1922 aged 86, and is buried in Mount Olivet cemetery. He was survived by two nephews Martin and William, and four nieces Kate, Jennie, Madge and Lillian Flannery (all of whom were the surviving children of his older brother Patrick).
---
[his sculpture is illustrated above; source unrecorded]