Mary (later called Flannery) was born in Savannah, Georgia, on 25th March 1925; the daughter of Edward and Regina (née Cline) O'Connor. Her father died on 1st February 1941 from Lupus Erythematosis - a disease which was to later claim his daughter's life. Flannery contracted Lupus in 1950, and from 1955 she could only get around on crutches.
Flannery achieved a measure of local renown when, at the age of five, she taught a pet chicken, a Cochin Bantam, to walk backwards on command. This phenomenon was recorded by local reporters and featured on Pathe News in cinemas nationwide - a feat which Flannery fondly remembered as one of the highlights of her short life. In later life, she kept a large flock of peafowl.
Flannery lived with her mother in Milledgeville, Georgia, for most of her life. She attended St. Vincent's Grammar School (run by the Sisters of Mercy from Ireland) where she enjoyed drawing (especially cartoons), and Sacred Heart Parochial School where she wrote stories and drew pictures for her parents. Her first published cartoon work appeared while she attended Peabody Laboratory School (1939-1942), an experimental school administered jointly by Georgia State College for Women and the local public school board. Her highly stylised signature was developed by fashioning her four initials - M F O C - into a birdlike shape.
In 1945 she was awarded an AB degree in social science from Georgia State College for Women (now Georgia College), and this was followed by an M.D. degree from Iowa State University in 1947. It was at this time that she decided that the name Mary Flannery didn't seem sufficiently authorial; she said it sounded like the name of an Irish washerwoman - henceforth she became known as simply Flannery O'Connor.
Her literary awards and honours include Kenyon Review fellowship in fiction (1953); National Institute of Arts and Letters grant in literature (1957); First Prize, O. Henry Memorial Awards (1957, 1963 and 1965); Litt. D., St. Mary's College (1962); Litt. D., Smith College (1963); Henry H. Bellaman Foundation special award (1964); National Book Award for The Complete Short Stories (1972); Board Award, National Critics Circle (1980); "Notable Book" citation, Library Journal (1980); Bowdoin College Award (1980); Christopher Award (1980).
In 1959 she received a grant from the Ford Foundation.
Her Gothic novels are "Wise Blood" (1952), about a young religious fanatic who tries to establish a Church Without Christ in his Georgia mountain region; and "The Violent Bear It Away" (1960), a macabre tale set in the backwoods of Georgia and presenting the fanatical mission of a boy intent on baptising a still younger boy. Her stories, set in the South and also grotesque, are collected in "A Good Man Is Hard to Find" (1955 entitled "The Artificial Nigger" in England), "Everything That Rises Must Converge" (1965), and "Complete Stories" (1971). Occasional prose was collected as "Mystery and Manners" (1969) and letters as "The Habit of Being" (1979).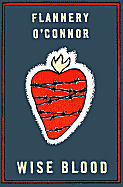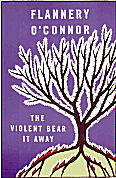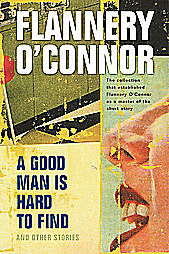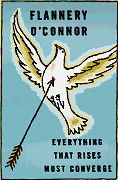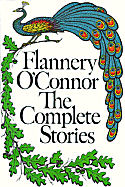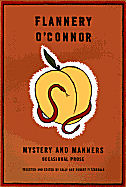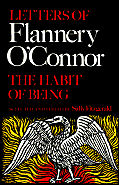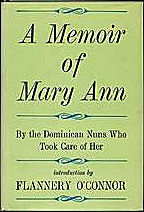 She represents a combination unique in modern American fiction: a writer deeply religious exploring the conflict between the sacred and the profane, and sometimes their merger, in a grittily regional setting. Her most memorable stories, "Good Country People", "A Good Man Is Hard to Find" , and the title story in "Everything That Rises Must Converge", are haunting, comic, and realistic depictions of the struggle of souls to know themselves, to escape evil, and to reach God.
Most of her fiction is printed in a Library of America edition (collected works 1988); she is the only author of her generation to be thus honoured. She is widely studied on the American Literature curriculum at second and third level colleges.
She attended mass every morning, in the nearby village of Georgetown, and wrote for four hours every morning. She died in Georgia from Lupus on 3rd August 1964. Her childhood home at 207 East Charlston Street on Lafayette Square is maintained partly as a memorial to her and partly as a literary centre for Savannah by the Flannery O'Connor Childhood Home Foundation who publish an occasional journal entitled "Friends of Flannery".
The "Flannery O'Connor Award for Short Stories" was named in her honour.
---
[her portrait is illustrated above; source unrecorded]