Numerous modern-day Flanarys, Flanerys and Flannerys claim descent from Thomas Flanary (1722-1782). He was one of the earliest recorded Flanary pioneers in America, and there are numerous stories and legends about his origins. This webpage has been established to present all available primary source documents relating to Thomas Flanary and his documented children and grandchildren. In addition, his reputed origins are described, and the Y-DNA fingerprint of his descendants is presented.
CHEROKEE EXPEDITION 1759
For more than fifty years Britain and France struggled to gain control of the interior of North America with indecisive results. The Cherokee frequently found themselves courted by both sides. Although they initially sided with Britain, they were at war with the redcoats by the end of the 1750s. Cultural mis-understandings, trade abuses, and the inept hand of South Carolina's newly appointed royal governor, William Henry Lyttelton (1756-1760), all contributed to the breakdown.
Responding to isolated Cherokee attacks, Lyttelton placed an embargo on the Indians' trade goods. In a further attempt to restore order, he gathered an army of militiamen, provincial troops, and a small detachment of Independents and left Charles Town for the Keowee valley in October 1759. The pay list shows that Thomas Flanery was part of that army. After arriving at Fort Prince George, Lyttelton watched fretfully as his force melted away from desertion and disease. He hastily concluded a treaty and retreated to Charles Town, leaving twenty-one Cherokee peace delegates confined in the fort as hostages.
The Cherokee were incensed at the treatment of their spokesmen and soon retaliated. On 16th February 1760 they lured the fort's commander, Lieutenant Richard Coytmore, outside the walls for a parley, then ambushed and mortally wounded him. That same day the enraged garrison killed the remaining hostages. Within days South Carolina's frontier was ablaze and Fort Prince George was under siege. The Cherokee struck deeply into South Carolina, pushing the frontier line back nearly 100 miles to the forks of the Edisto River.
Britain sent two expeditions in 1760 and 1761 to subdue the Cherokee. In both instances the Anglo-American forces destroyed Cherokee towns, crops, orchards, and livestock. By September 1761, Cherokee headman Attakullakulla had negotiated a preliminary peace with South Carolina's colonial government. The final version of the treaty was signed on 17th December 1761.
The pay list is archived at South Carolina Department of Archives & History in Columbia, SC, and the catalogue reference is S 165229 General Assembly. Commons House. Committee to Audit the Public Accounts. Muster rolls, pay lists, and accounts for the Cherokee Expedition 1759-1760. The record for Thomas Flanery (#42 below) shows that he served from 8th October 1759 to 10th January 1760, for which he was paid thirty-six pounds and sixteen shillings.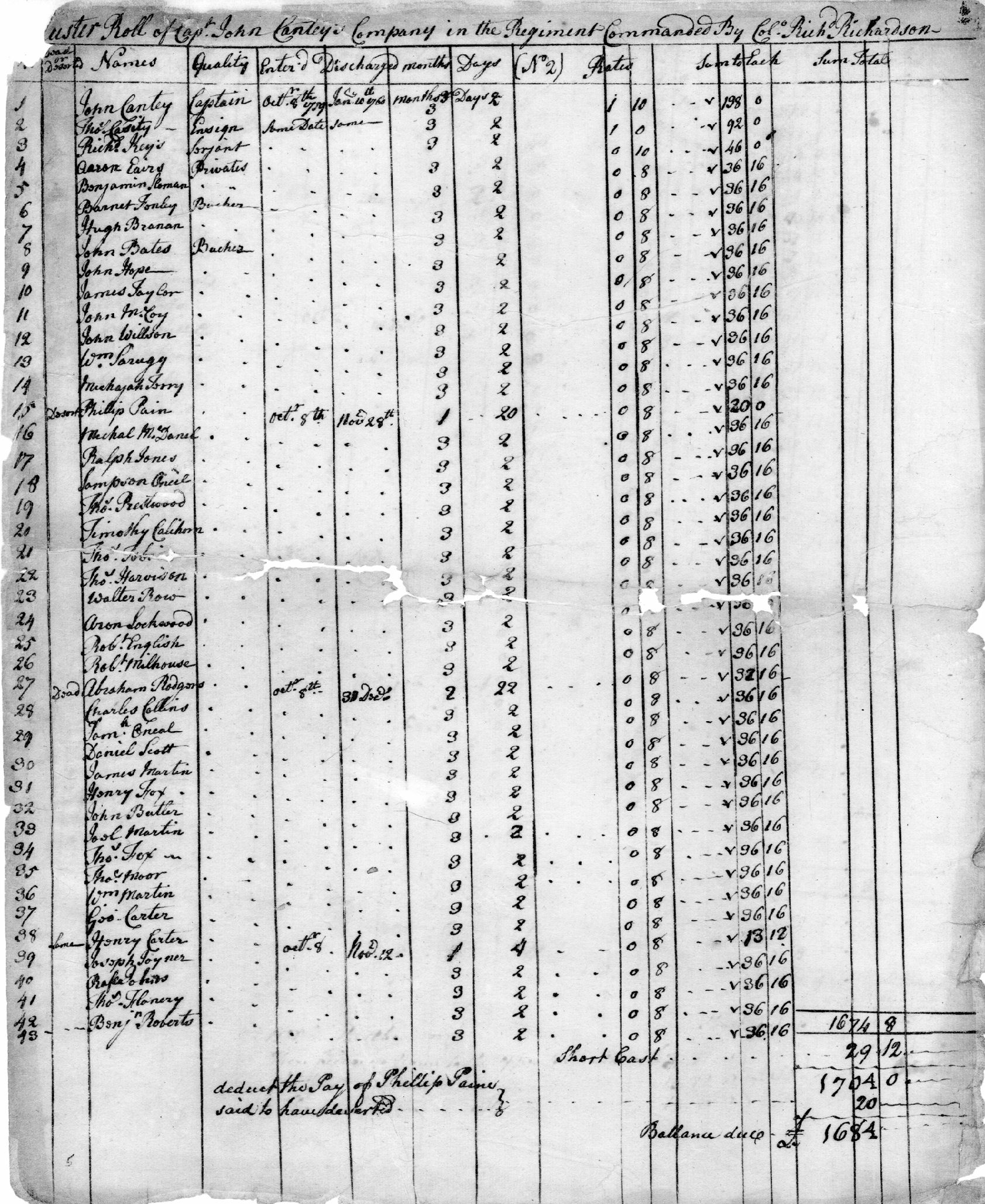 Digital scan of original Pay List 1759

Extract from digital scan of original Pay List 1759, showing name
Special thanks to Captain Thomas Neale Flanary II (USN retired) of Williamsburg, VA, for obtaining the digital scans of the original Pay Lists presented above.
In due course, we hope to present other primary source records relating to Thomas Flanary and his documented children and grandchildren. Please contact us if you can help; thanks.
---
REPUTED ORIGINS
There is a frequently quoted tradition that Thomas Flanary (or his father of the same name) was a Surgeon from Glenfinnan in Scotland (or Bath in England, or Ardfinnan in Ireland). The origin of this tradition is uncertain, and supporting documentation has yet to be discovered. However, there are a couple of historic records that might have contributed to the tradition, as follows:-
Surgeon
Physicians were originally the only medical practitioners to have a university education. Surgeons, long considered to be of inferior social status, were originally trained by apprenticeship. They struggled to free themselves from a historic association with the Guild of Barbers, who were the first medical practitioners in Ireland to be incorporated, or formally recognised. The Guild received a royal charter in 1446 and expanded to include the surgeons, the wig-makers and the apothecaries. Apothecaries, the forerunners of modern-day pharmacists, were for many years the doctors for the poor who could not afford to consult a physician. Even among the better-off, self-reliance in medical matters was necessary as trained doctors were neither easily accessible, outside of towns, nor were they yet seen to be entirely reliable.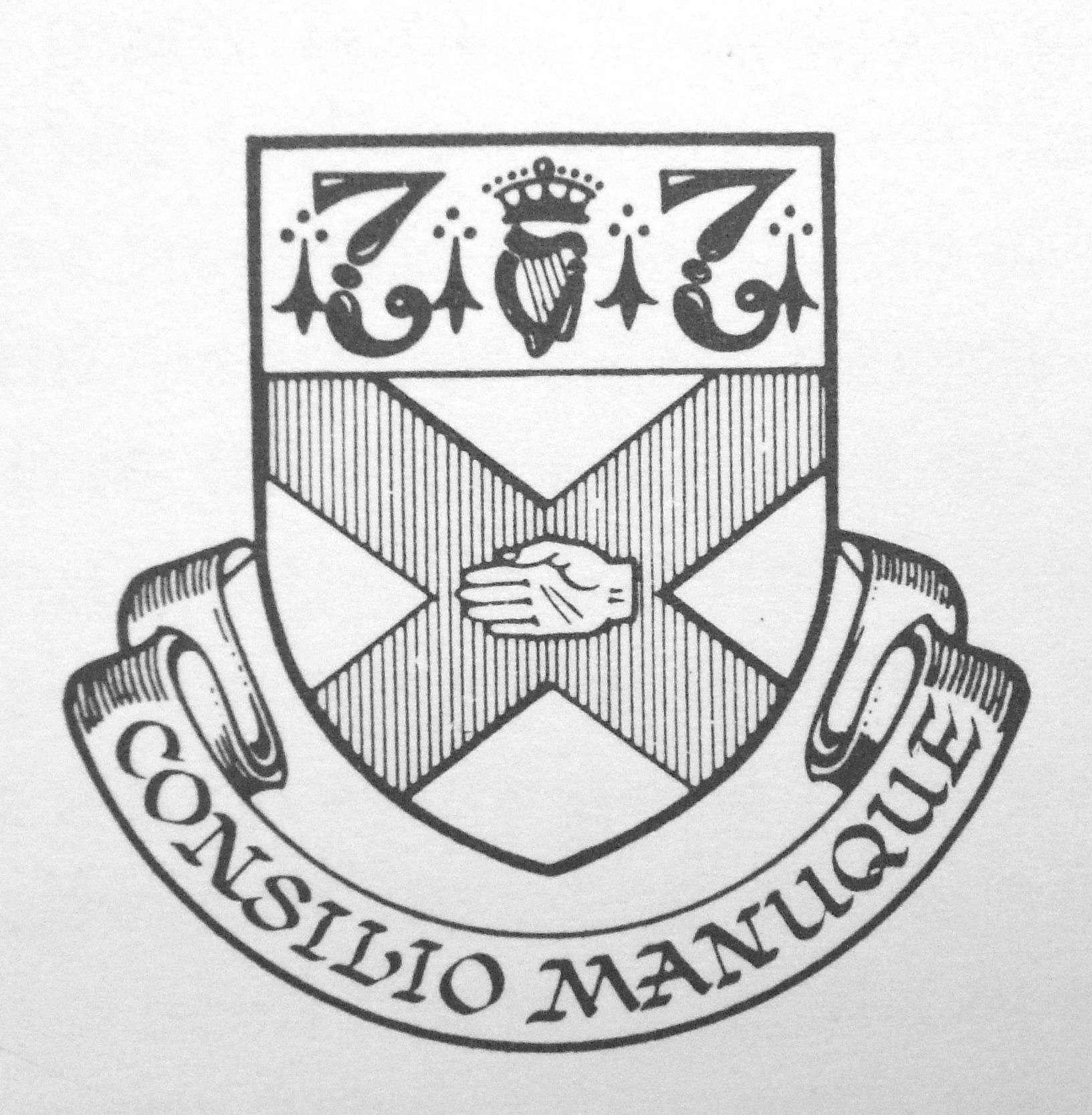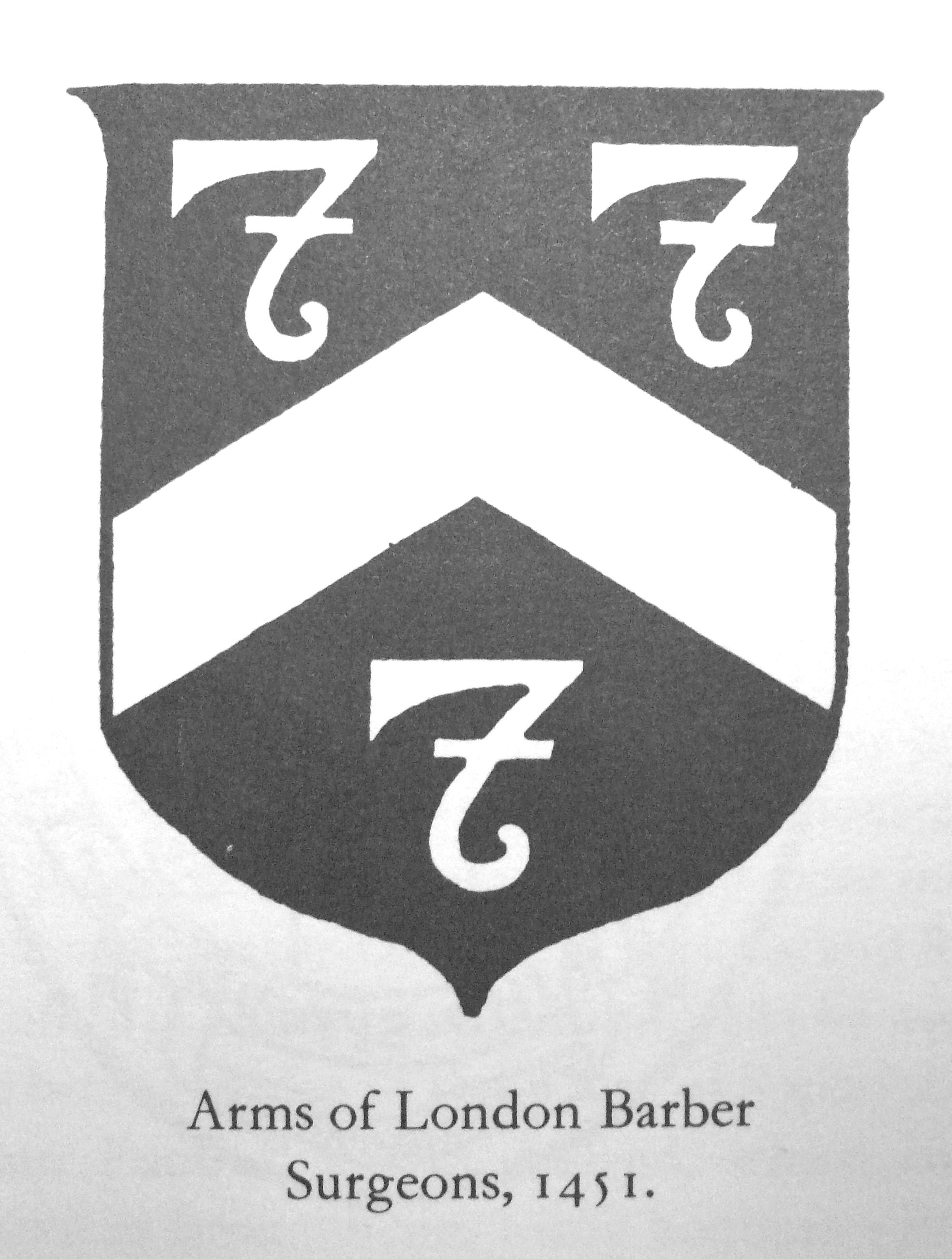 The enduring association between the surgeons and barbers is seen in their coats of arms. The coat of arms currently used by the Royal College of Surgeons in Ireland (depicted above left) includes what appears to be an inverted figure 2 on either side of a crowned harp. These are stylised representations of the fleam, or lancet, used by surgeons to incise a vein in the days of frequent blood-letting. The fleams made what is, perhaps, their first appearance in 1451, in the coat of arms granted to the Guild of Barber-Surgeons in London (depicted above right).
There is a late nineteenth century reference to a man named John Flanner in England, who was a barber-surgeon in the early seventeenth century. Whilst it is possible that John Flanner was a Flannery, it is more likely that he was a Flander - which was a common surname in England through the migration of people from Flanders in Belgium. The record of his marriage in 1618 appears in "London Marriage Licences 1521-1869" edited by Joseph Foster and published by Bernard Quaritch in London in 1887. A copy is held in Trinity College Dublin (Early Printed Books) and the record on page 491 is reproduced below.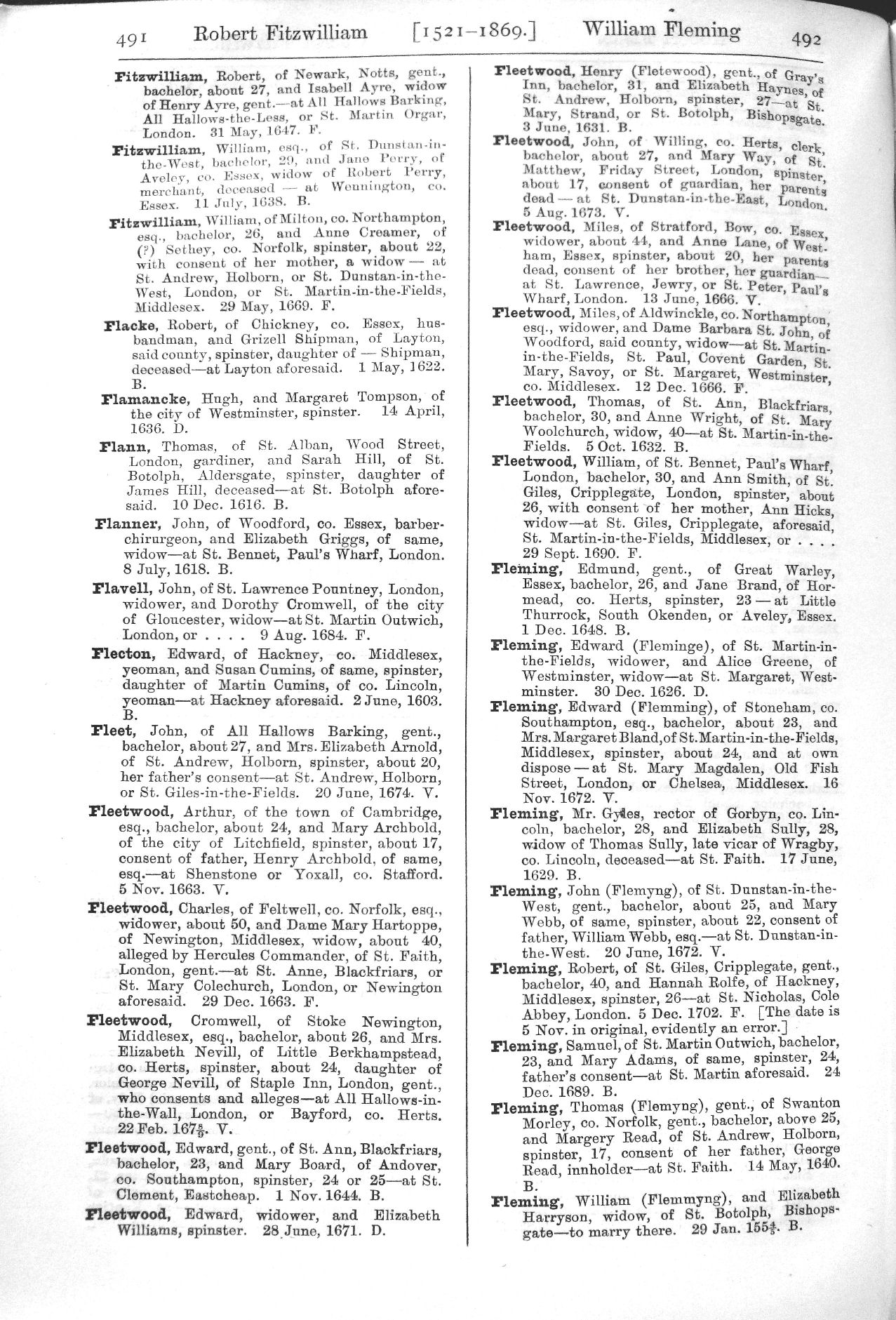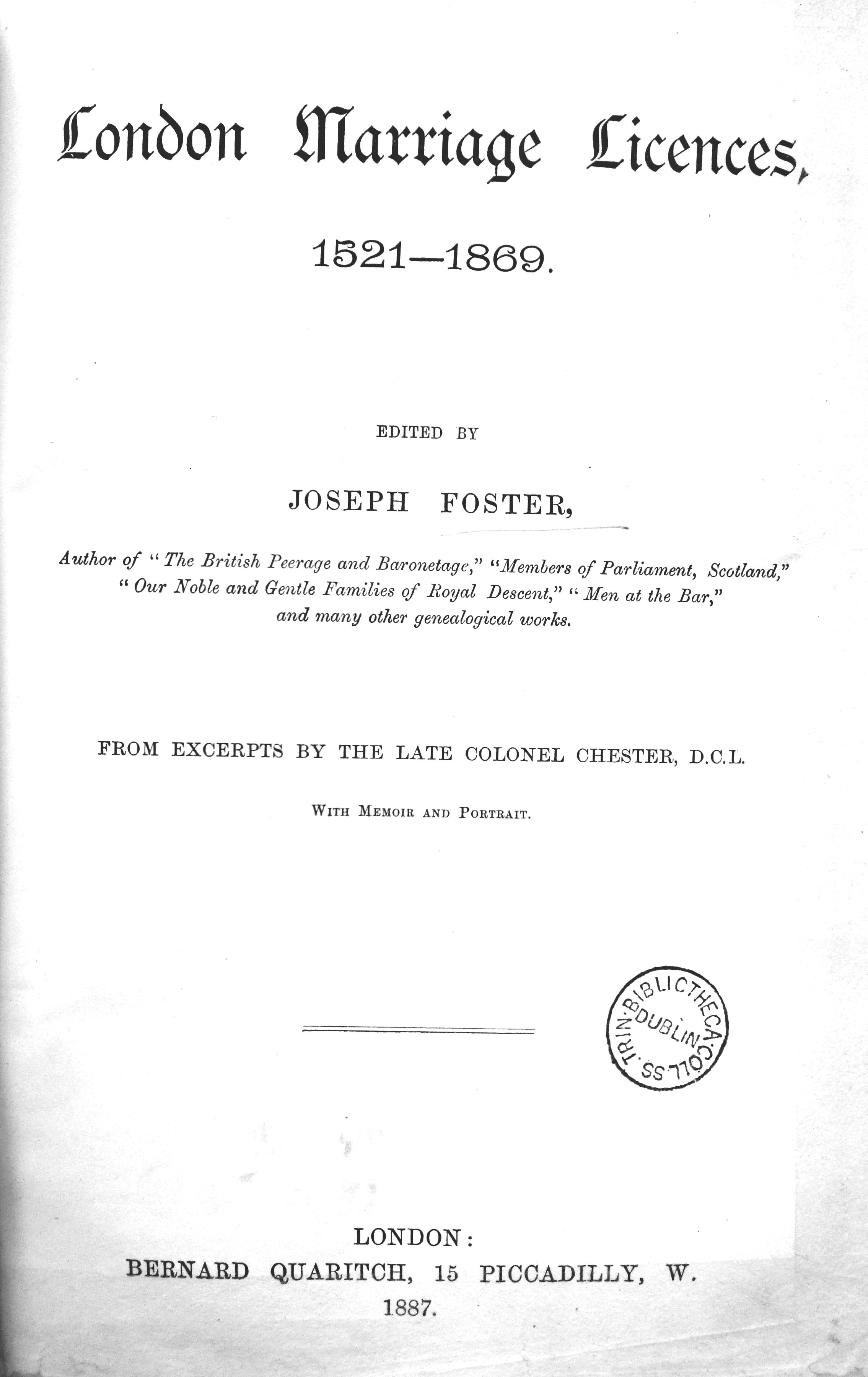 Glenfinnan
There are late eighteenth and early nineteenth century references to a man named Dr. Thomas Flannery who was the parish priest in Ardfinnan in County Tipperary from 1795 to 1810. He was notable in the public defence of his congregation during the 1798 Rising and the persecutions that followed, before moving to Clonmel. His family came from Stradbally in County Waterford.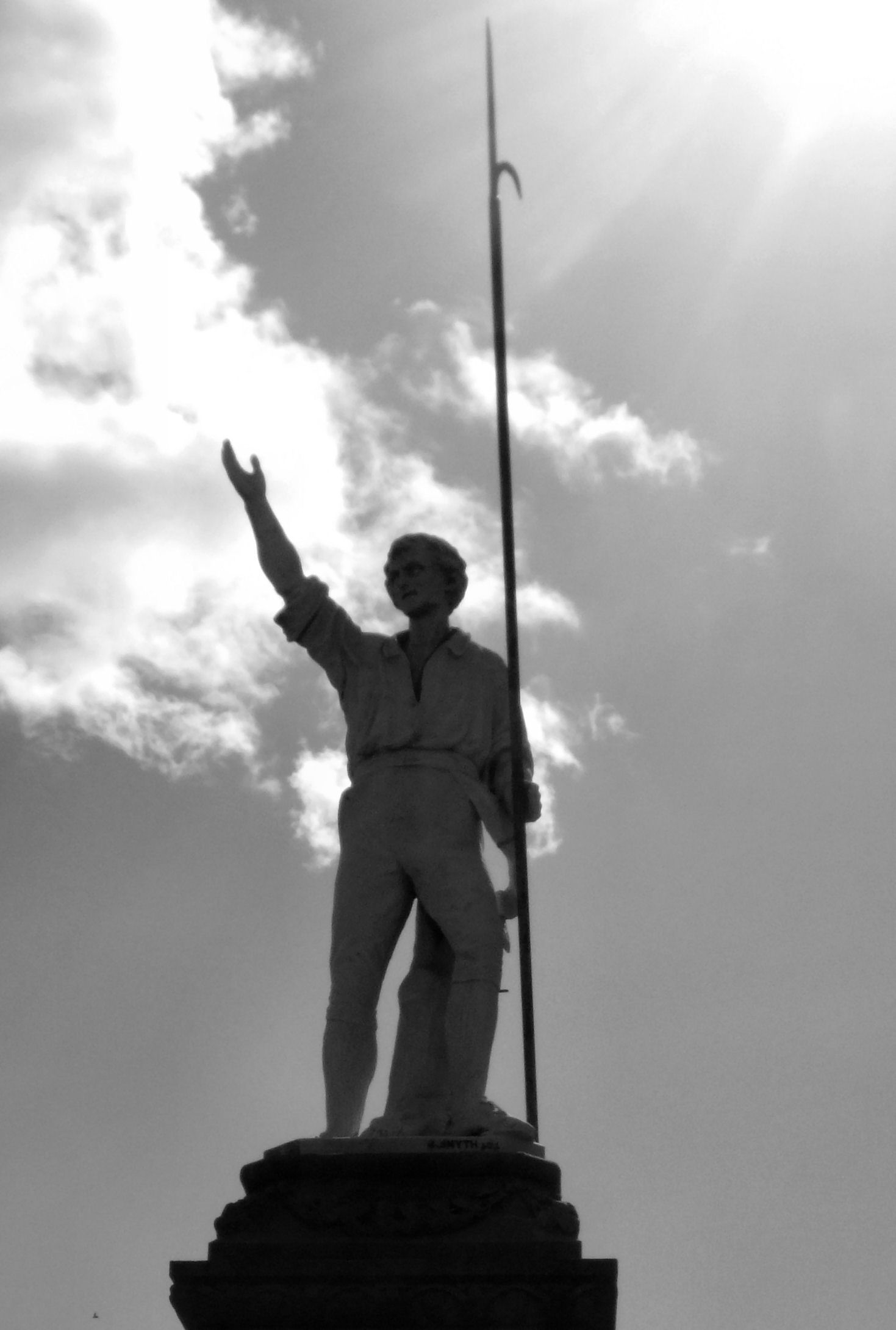 Biographical details appear in "Parochial history of Waterford and Lismore during the 18th and 19th centuries" published by N. Harvey in Waterford in 1912. A copy is held in Trinity College Dublin (Early Printed Books) and the details on pages 146 and 147 are reproduced below.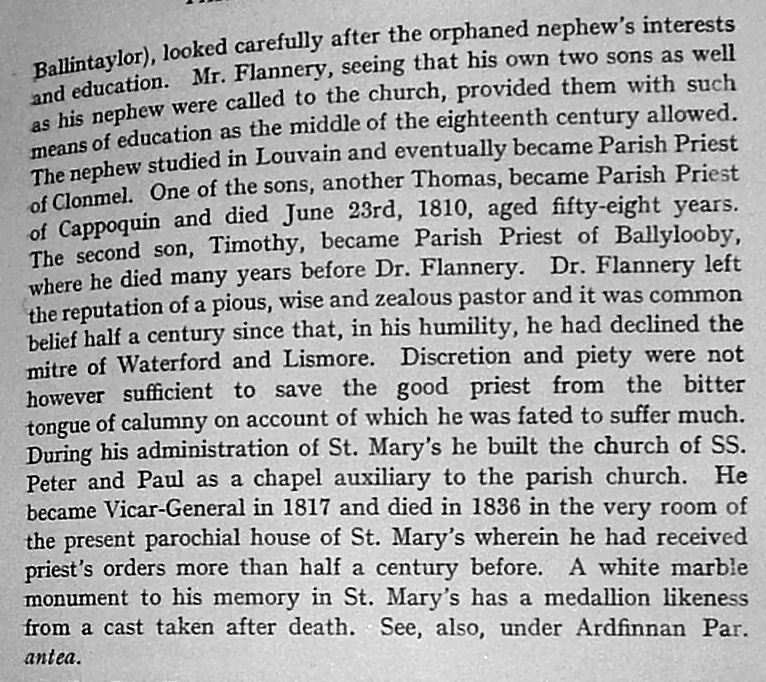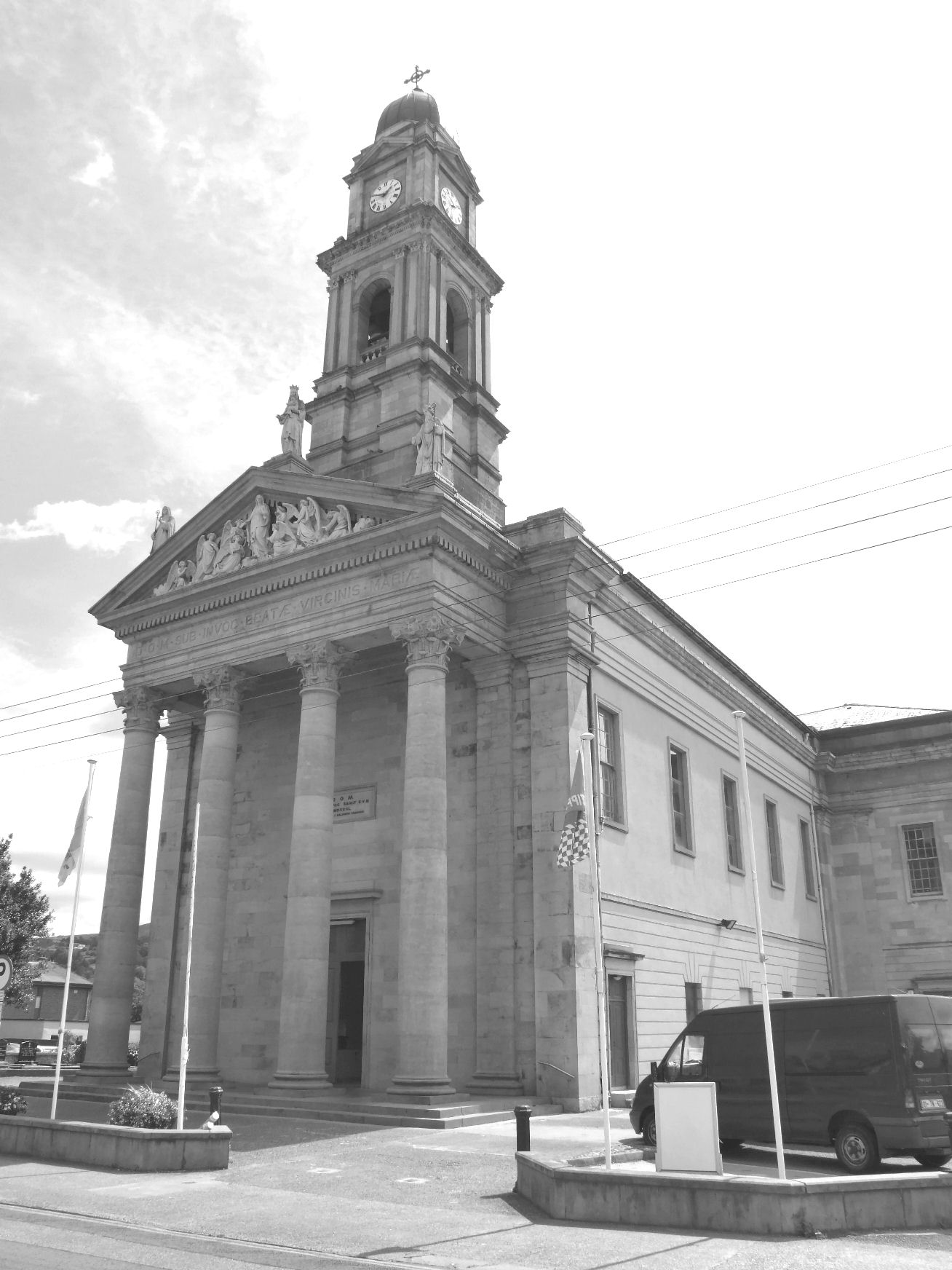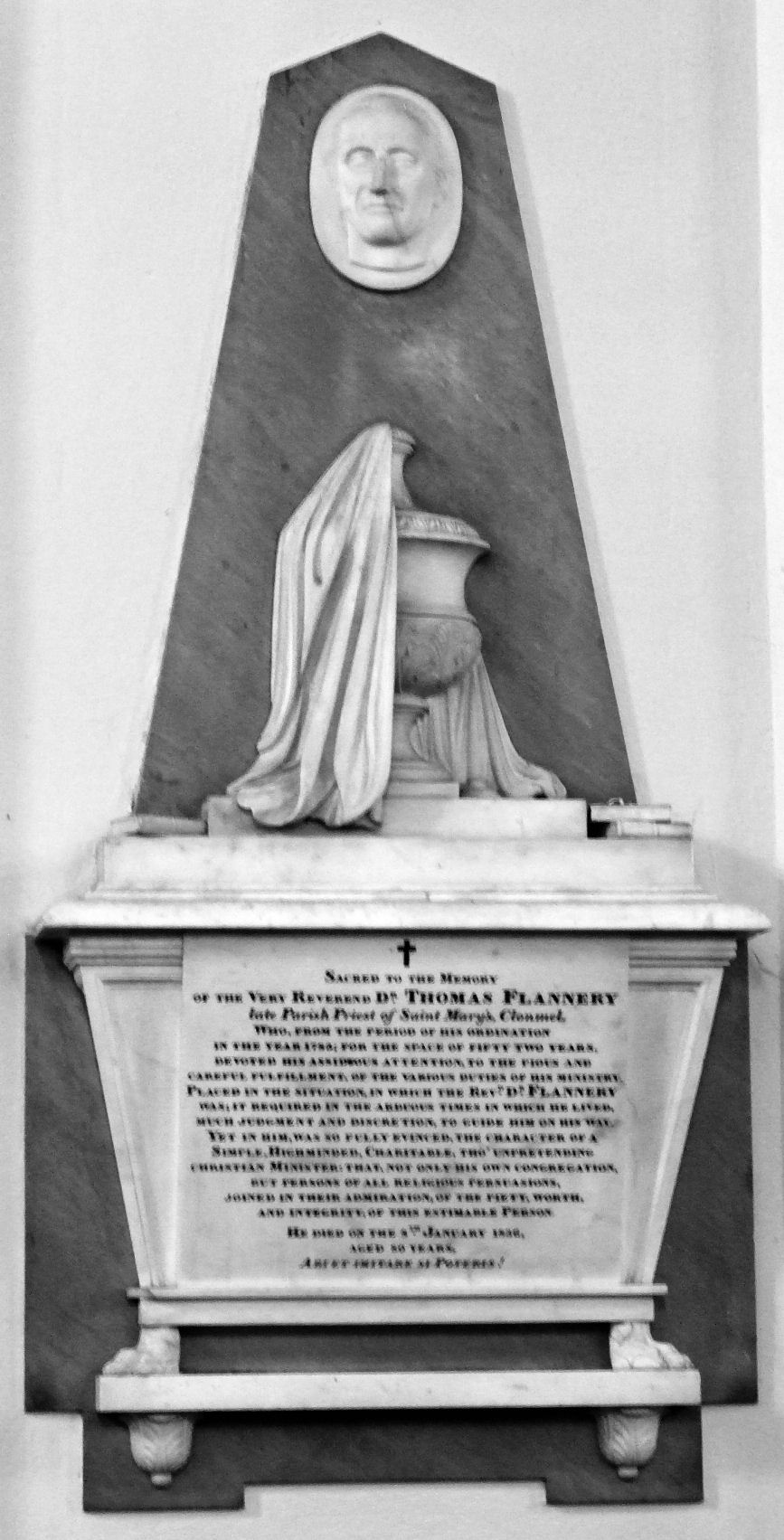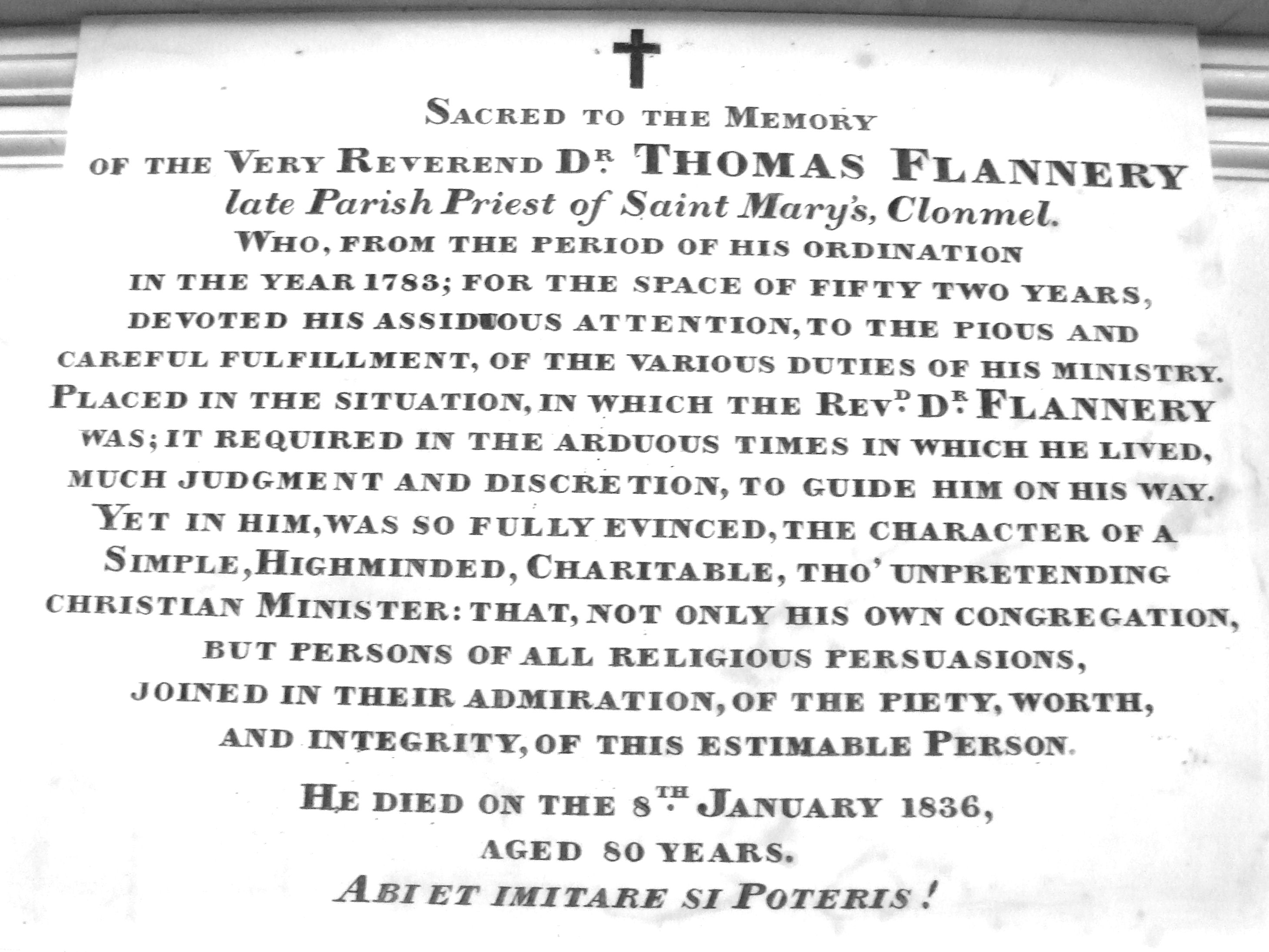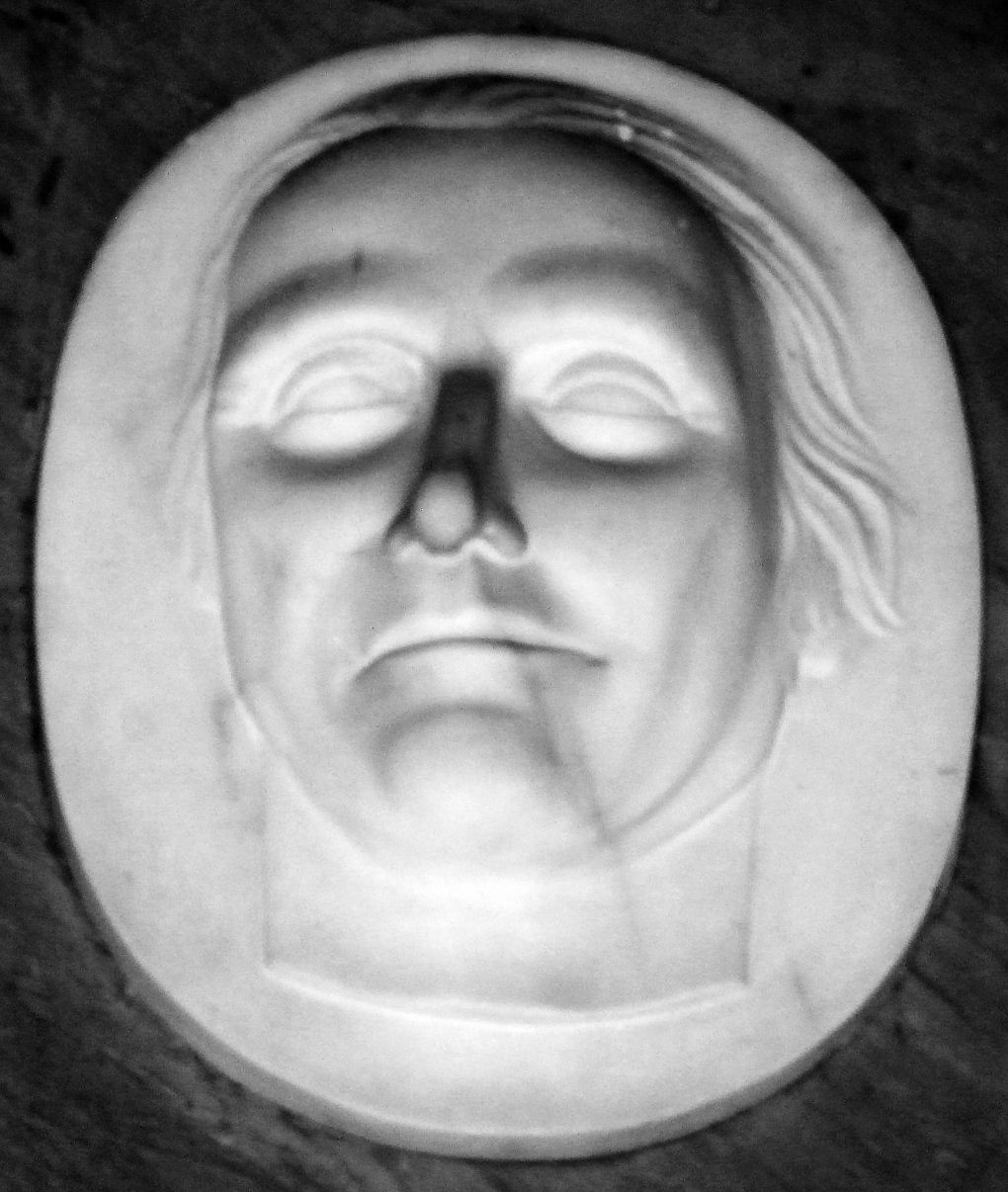 ---
In due course, we hope to present other primary source records relating to Thomas Flanary and his documented children and grandchildren. Please contact us if you can help; thanks.