William Jerome was the stage name of a famous Tin Pan Alley lyricist at the turn of the twentieth century noted today mainly for his collaborations with musician Jean Schwartz. Born William Jerome Flannery in Cornwall-on-Hudson, New York on 30th September 1865, the oldest son of seven children, Jerome dropped the Flannery surname in favour of his middle name soon after he ran away from home and his father's masonry trade to join a travelling minstrel show in 1882.
Jerome's father, Patrick Flannery, arrived in Orange County, NY from Tipperary (reputedly from the vicinity of Nenagh) in the 1850's along with other Flannery relatives. Patrick married a Dublin native named Mary Donnellon in Newburgh, NY in 1857. She was the eldest daughter of wealthy Brooklyn developer named Cornelius Donnellon. Mary's marriage to a Catholic estranged her from her Episcopalian family for the remainder of her life and when her father died without a will in 1890, Mary's numerous siblings and mother, Eleanor Ruxton, sought to thwart her from receiving any portion of the three million dollar estate by at first claiming that Mary was an imposter and then, when this ploy failed, that Mary was born illegitimately (it being suggested that Mary was really the daughter of a deceased washerwoman named Mary Farrell). This ugly family feud played out in dramatic fashion in all the metropolitan newspapers before eventually Mary was able to establish her rights and receive some undetermined sum from the estate.
Family lore holds that Jerome amended his name to obscure his Irish identity and lend the appearance that he was a Jewish performer, who were said to be popular with show biz bosses at that time. Jerome gained some notoriety as a comic actor in the Vaudeville circuits in the 1890's before he began to achieve success as a parody singer, lyricists and songwriter on Broadway.
Known for his keen wit, versatility and originality, he is credited with furnishing songwriter Henry Dacre with the phrase "a bicycle built for two" which Dacre used famously in his hit song Daisy Bell in 1892, bringing the term permanently into every day vernacular.
Jerome's first wide-scale success as a songwriter came in 1894 in collaboration with musician Andrew Mack.
It was around this time that he met Maude Nugent, a famous Vaudeville performer of great beauty credited with being the author of the 1896 hit song "Sweet Rosie O'Grady" (one of the early million-copy sellers) which she made famous singing at Tony Pastor's theatre in New York. Maude has long been discredited by critics in her claim that she was the true author of the work as her husband is most often given that honour by them.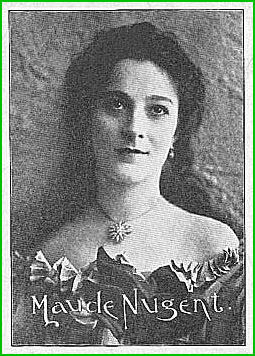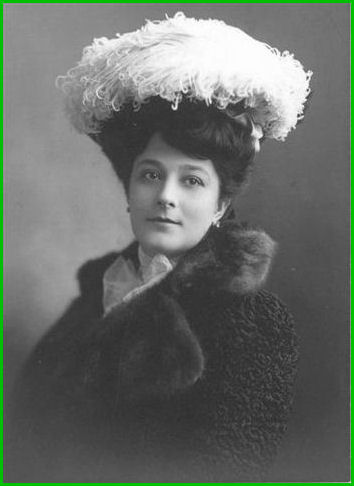 Jerome would only admit to having 'looked over' the work after it was conceived by his wife. One thing that has been pointed out is that Maude did not go on to write another song of note after "Sweet Rosie O'Grady" while Jerome went on to write dozens.
Written from the perspective of a man expressing his feelings for his betrothed, it's quite easy to doubt Maude's authorship of the song in favour of Jerome, whose style appears present in the work (note the singing bird image in this and the previously cited work). It's interesting to consider that Jerome was engaged to marry Maude at the time of the song's introduction:
Just down around the corner of the street where I reside,
There lives the cutest little girl that I have ever spied;
Her name is Rosie O'Grady and, I don't mind telling you,
That she's the sweetest little Rose the garden ever grew.

I never shall forget the day she promised to be mine,
As we sat telling love tales, in the golden summer time,
'Twas on her finger that I placed a small engagement ring,
While in the trees, the little birds this song they seemed to sing!

Sweet Rosie O'Grady,
My dear little Rose,
She's my steady lady,
Most everyone knows,
And when we are married,
How happy we'll be;
I love sweet Rosie O'Grady,
And Rosie O'Grady loves me.
Jerome married Maude around 1897 and raised three daughters, Florence (Maude's daughter through a previous relationship) Maudie and Billie. One writer described them as leading "an ideally happy life".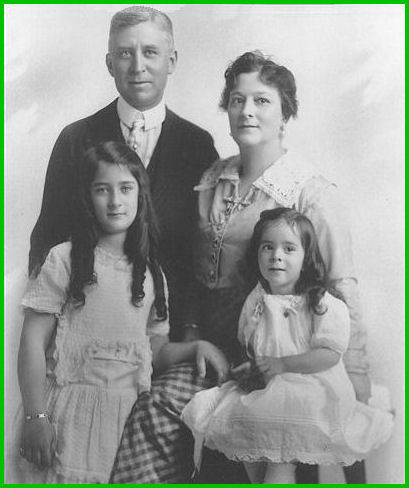 Jerome met Jean Schwartz, a Jewish immigrant from Budapest in 1901. For the next decade the pair wrote some of the most popular songs known to sheet music, including "Chinatown, My Chinatown" (1906), and a pair of million-copy sellers noted for their use of Irish folklore: "Bedelia" (1903) and "Mister Dooley" (1902). Jerome and Schwartz were very prolific in their work and the number of songs written by the team is estimated to be in the hundreds.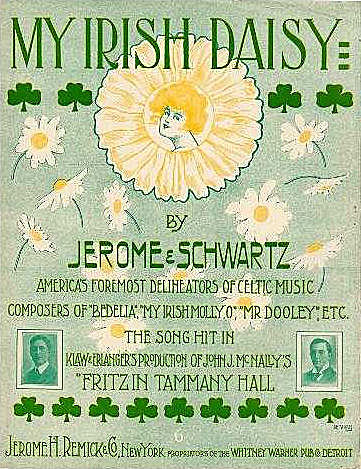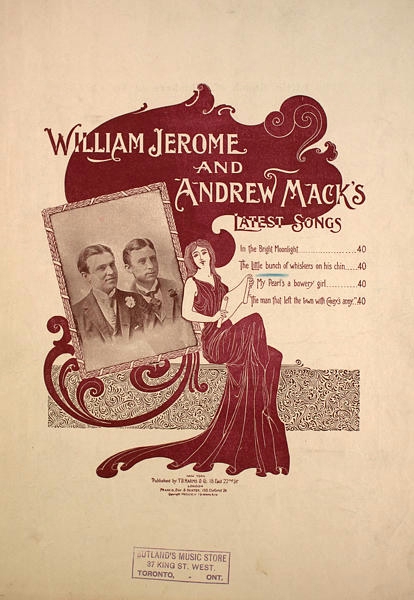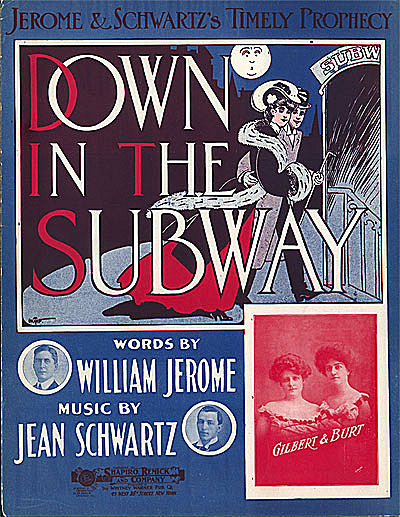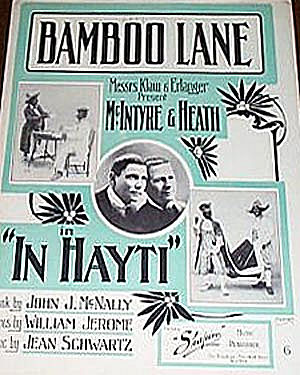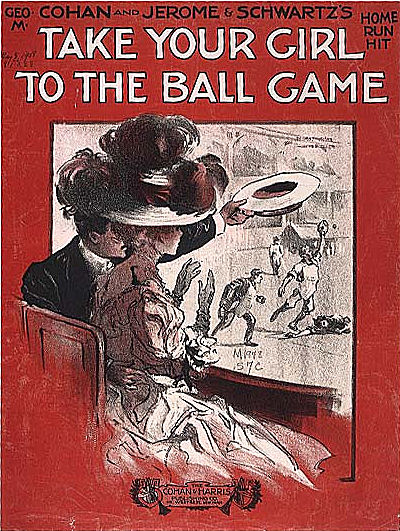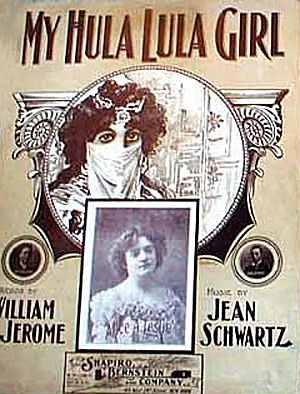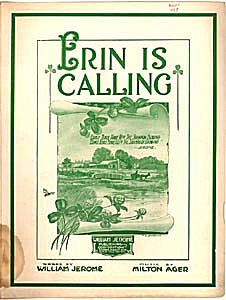 Jerome enjoyed songwriting success with other collaborators (such as Jimmy Monaco, Harry VonTilzer and Walter Donaldson) after parting with Schwartz in 1912. In the following two years, Jerome became a director for the fledgling American Society of Authors, Composers and Publishers (ASCAP), the music licensing agency still enduring today (where he remained in power for over a decade) and began writing screen comedies for Hollywood.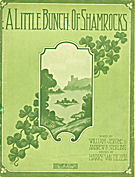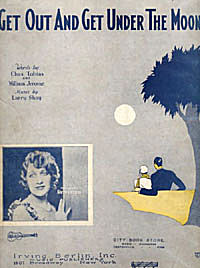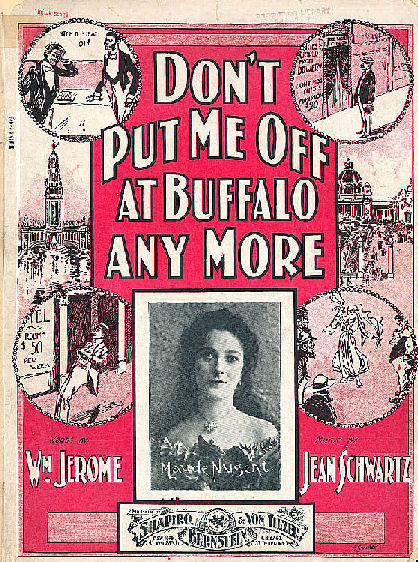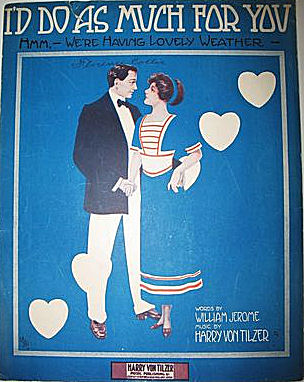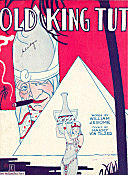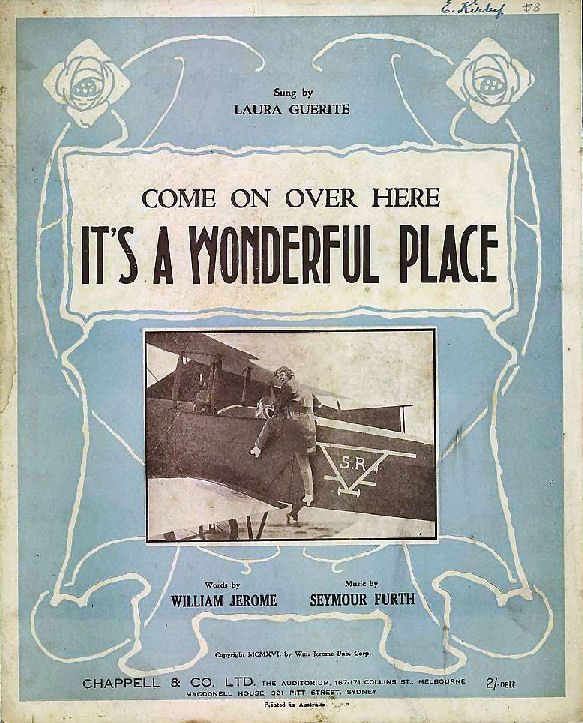 In 1916, Jerome became a music publisher and for a time held the exclusive publishing rights to the work of his friend George M. Cohan. Jerome is said to have approached Cohan at that time saying "of all writers you should write a war song". Cohan returned the following day with the material for "Over There" which Jerome promptly published.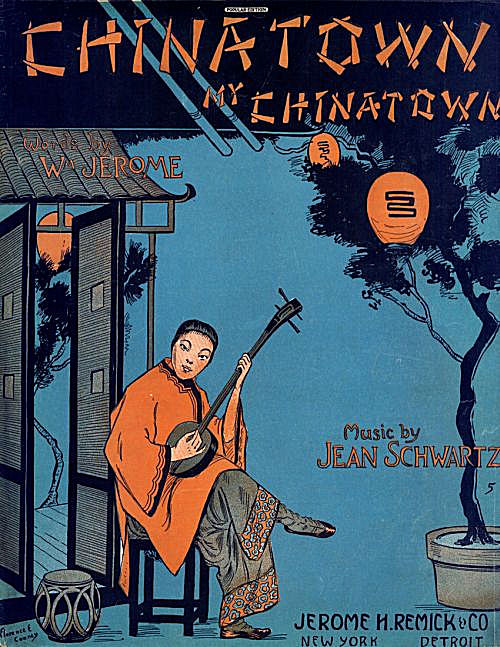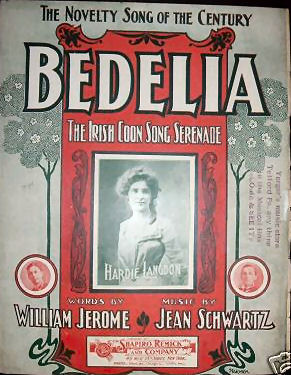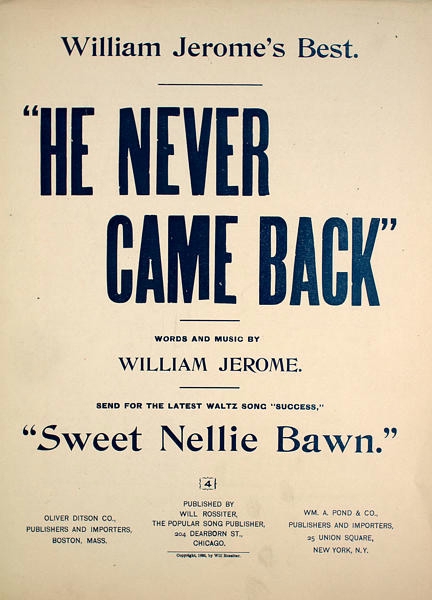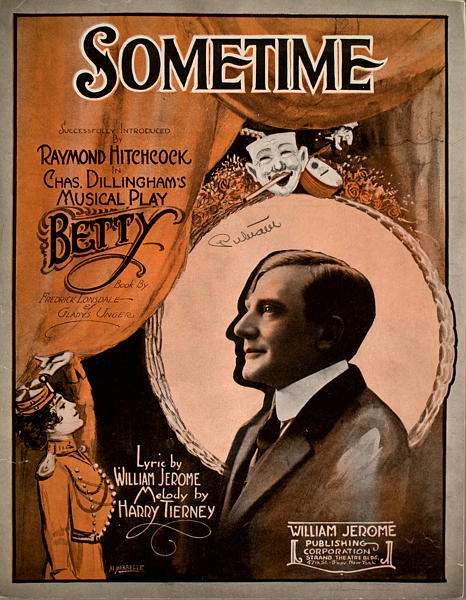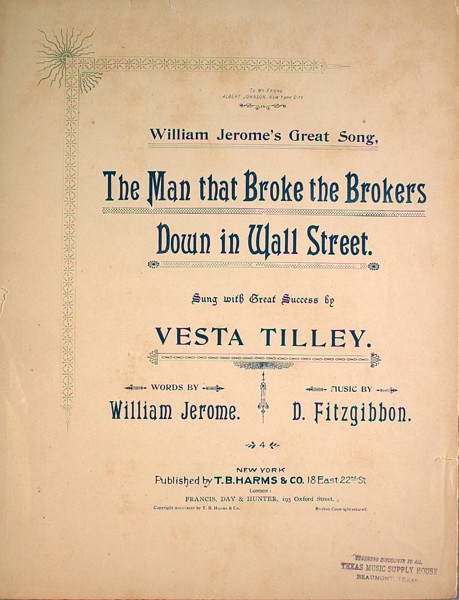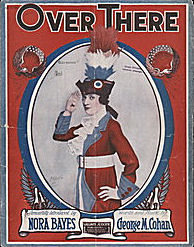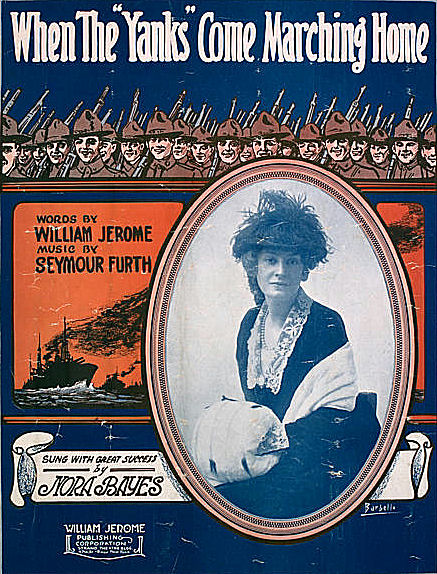 Today any contemporary assessment of Jerome's contribution to American popular culture must take into consideration the racist material found in portions of his work (for example: "The Moon, The Coon, and The Little Octoroon") and his extensive involvement in black face comedies and early minstrel shows, which certainly detracts from his reputation in his day as a kind-hearted man of model character.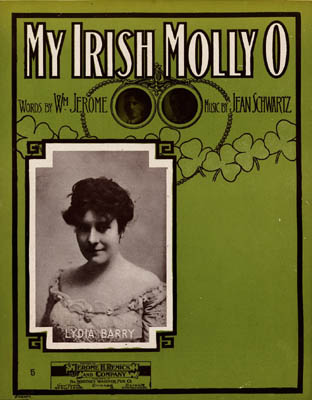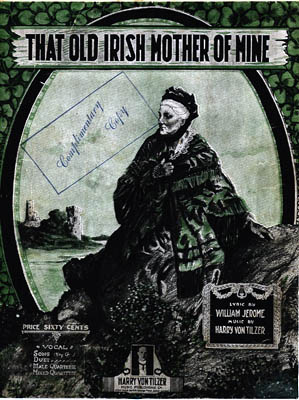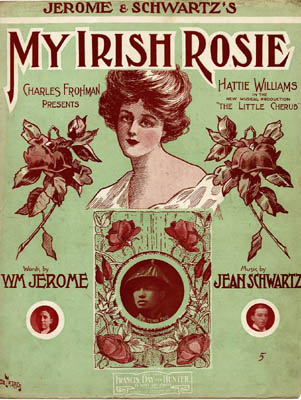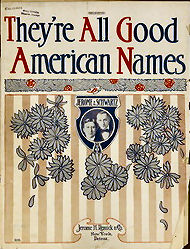 Though Jerome may have started out trying to hide his Irish identity, after great success with Irish subjects in the first years of the last century, he and Schwartz began to be billed as "the foremost delineators of Celtic music". Today one still might see Gene Kelly on AMC performing the Jerome-Schwartz hit "The Hat My Dear Old Father Wore on St. Patrick's Day" in the 1949 film "Take Me Out To The Ballgame".
Jerome often referred to himself as William J. Flannery in certain records, including the deed to his grave in St. Raymond's in the Bronx, where he is buried with his parents and several of his siblings. The grave site remains unmarked by a stone since his death on 25th June 1932.
---
[his portrait is illustrated above; courtesy of his great-grandson Gregg Bloomfield; research and text by James R. Flannery]