---
Australian Civil Births, Marriages and Deaths

State of Victoria
---
Notes

1. We are grateful to the Victorian Registry of Births, Deaths and Marriages in the Department of Justice for permission to reproduce these extracts. Please visit their website and contact them directly to apply for a hardcopy certificate if required.

2. Spellings are typically as found.

3. Dates are in day / month / year format.

4. Please query suspected errors with the Webmaster.
---
click decade in table to view entries ...
---
Special thanks are due to Martin W. Flannery for collating the indexed transcripts.
---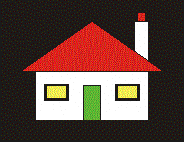 ---