---
Flannery County in North Dakota - (county)
---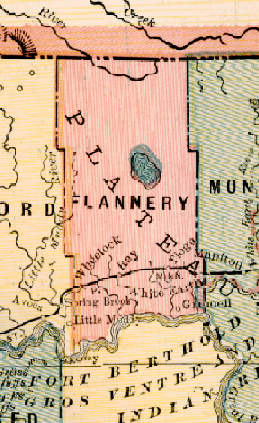 White settlement of the region began in 1812, and the Dakota Territory was created in 1861. In 1883 Wallette County, located in the north-west of the territory, was divided into Buford County and Flannery County.
Flannery County was named in honour of George P. Flannery (1852 – 1946), a prominent civic leader who played a key role in the establishment of Bismarck as the state capitol. A brief biography is given in the Hall of Fame.
The bonanza farm craze of 1875 – 1890 attracted so many settlers that the state of North Dakota (the 39th / Peace Garden State) was created, and entered the Union on 2nd November 1889. In 1891, Flannery County was combined with neighbouring counties to form Williams County.
---