---
Team Flannery in Maryland - (sports club)
---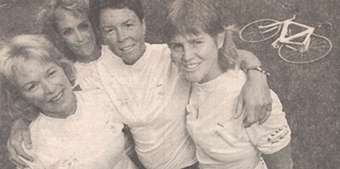 Team Flannery is a four member team of cyclists who compete in the annual Race Across America – a gruelling 3,000 mile week-long bike race from California to Georgia (across Death Valley, the Rocky Mountains and the plains of the Midwest). The team is the only all-womens' team in the race, and is named in honour of Judy Flannery. A brief biography is given in the Hall of Fame.
Lyn Brooks, a member of the memorial team, said ...
"It's a responsibility and privilege to carry the spirit of Judy Flannery across the United States."
---