Activities.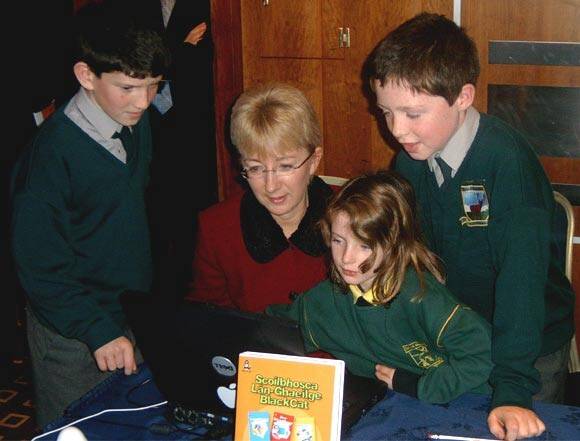 An t-Aire Oideachais Máire Ní Hainifín agus páistí na Gaelscoile, Aodhagán Ó Murchú, Caoilfhionn Ní Argáin agus Eoghan Ó Conghaile, ag láinseáil an pacáiste nua lán-ghaeilge 'An Cat Dubh'.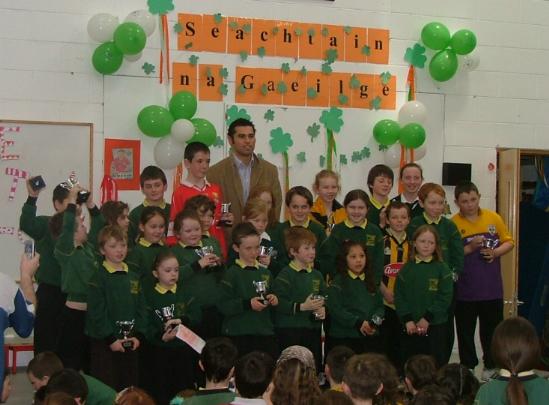 Seán Óg Ó hAilpin on a recent visit to the school.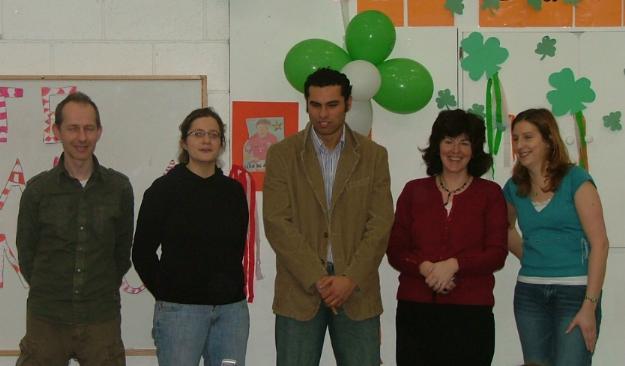 The Cork Team!!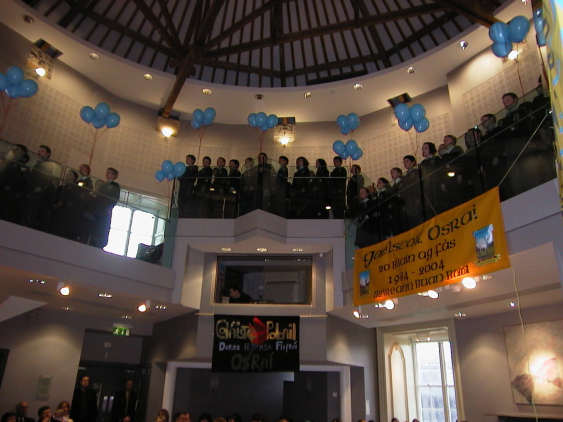 Ceiliúradh na Gaelscoile don 20 bliain ag fás i dTúr na Páraide ar an 18ú, Samhain 2004.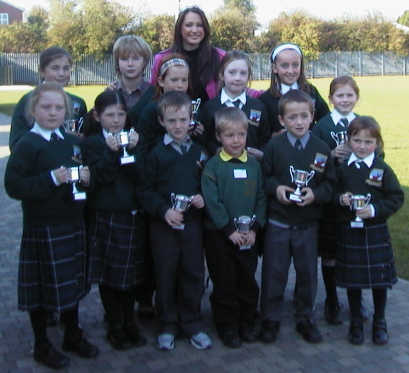 Miss Ireland 2004 Natasha Ní Ghairbheith, who visited the Gaelscoil on October 12th. She presented prizes "Rogha na Seachtaine" to the pupils.
The pupils of Gaelscoil Osraí participate in many sports such as hurling, camogie, Gaelic football, basketball, swimming and running.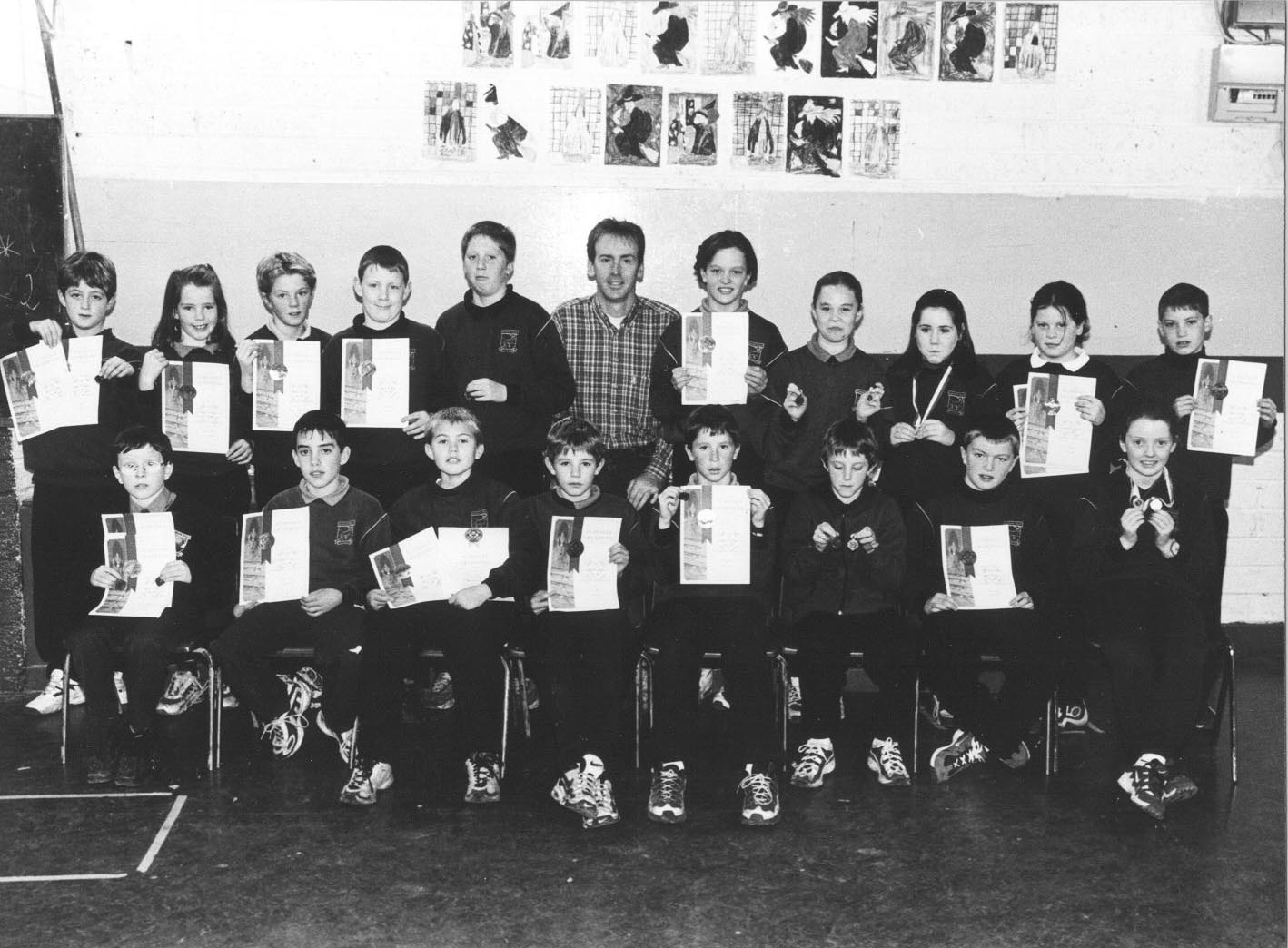 Leinster Swimming Champions 1998.
The children travel to many historical places on school trips and enjoy regular visits to the Watergate Theatre in Kilkenny City.
The children have travelled to Dublin many times to participate in television programmes such as 'Hiúdaí' and 'Eureka'. They also often take part in quizzes, debates and art competitions.
The school choir is an integral part of celebrating the sacraments of First Communion and Confirmation.
Classes in violin, guitar, Irish dancing, tin-whistle and speech and drama are held in the school.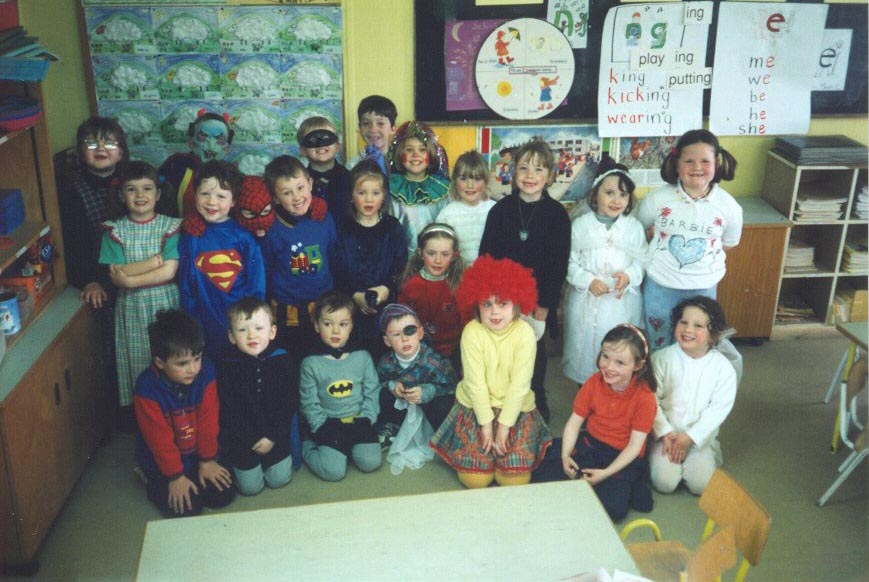 Junior Infants Class. Telethon 1998.
Many events are organised to raise money for charity.
Ar an gCeap.

I gConaí.

Home.