One sixth of Bhutan's population is living in exile.
Over 100,000 Bhutanese refugees are
sheltered in seven camps in south-eastern Nepal.
They are Lhotshampas, Southern Bhutanese people
of Nepalese ethnicity. The camps are maintained by
the United Nations High Commission for Refugees.
Thousands more are living outside the camps
in Nepal and India, and some in North America,
Europe and Australia.
The majority were forced to leave Bhutan in the early
1990s. Fifteen years later, Lhotshampas continue to
leave in small numbers, compelled by oppression in
their own country to seek refuge elsewhere.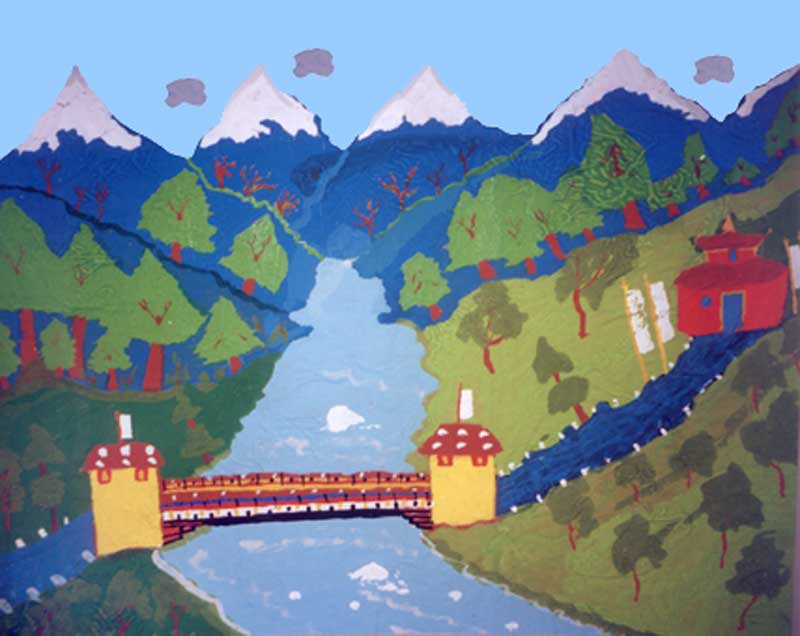 "This is a scene from Wangdiphodrang Bridge. Though I have left Bhutan, its scenery is still very much printed in my heart. If the chances come for returning to Bhutan I will go to enjoy the beauty of the same place."
From the testimony of a Bhutanese boy living as a refugee in Nepal. The painting was done in 1995.