Irish Society of Audiology Newsletter October 2006


WE HAVE MOVED! to a new site at www.irishsocietyofaudiology.ie
In the future, news items for the new website can be sent to Gary Norman at:
Email:
ngary@eircom.net
ngary@eircom.net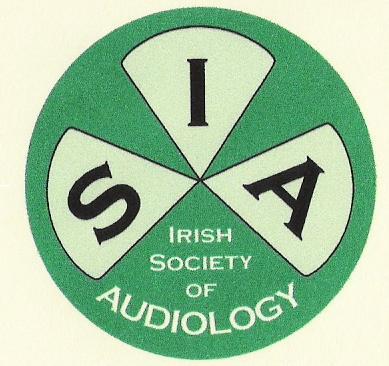 Make sure your voice is heard in some way - if you can make proposals for integrated services or Universal NHS programmes! Don't forget that the long-awaited UNHS report stating that neonatal screening DOES make sense is already published and with the politicians - many will make points in the Dail if their constituents request them.
The academy seeks to unite the profession of Audiology amongst other goals. For more information about this change see their website at : www.baaudiology.org.
ACOUSTIC METROLOGY Ltd
PO Box 94
Middlesbrough
TS7 8XP
UK

Tel: 01642 325382
Mobile:07977 037901
Fax:01642 271555
Email:alan.proudler@a-met.com

ACOUSTIC TECHNOLOGIES LTD.
Unit 5a, Howth Junction Business Park
Kilbarrack, Dublin 5
Ireland

Tel: 01-2806511
Fax:01-2806522
Email:acoustec@iol.ie

COCHLEAR EUROPE LTD.
22-24 WORPLE ROAD
WIMBLEDON
LONDON, SW19 4DF
UK

Tel:0044-208-8794900
Email:Rory Kehoe

ENTIFIC UK
Suite 124, 5300 Lakeside,
Cheadle Royal Business Park,
Cheshire
UK

Tel: 0044-8456012142
Email:Entific

GENESYS MEDICAL SOLUTIONS (Natus Reps.)
3 Wellington Park
Malone Road, Belfast
BT9 6DJ, County Antrim
NI

Tel: 02890 923315
Email:Genesys

GN RESOUND Ltd
1 Landscape Close, Weston Bus. Park
Weston-on-the-Green, Oxon
OX6 8SY
UK

Tel: 0044-1869-353500
Email:GN RESOUND

GUYMARK UK Ltd
St. Luke's House, Upper High St.
Cradley Heath, W. Midlands
B64 5HX
UK

Tel: 0044-1883-346969
Email:Sales at Guymark

INDUSTRIAL ACOUSTICS Ltd
2 Prince of Wales Terrace
Bray,
County Wicklow
Ireland

Tel: 01-2828043
Fax.-2828427.
Email:Industrial Acoustics

OTICON
3rd Floor, Quadrant Hse., 33-45 Croydon Road,
Caterham, Surrey
CR3 6PG
UK

Tel: 0044-1883-331720
Email:OTICON

OTODYNAMICS Ltd
36-38 Beaconsfield Road
Hatfield, Herts,
AL 10 8BB
UK

Tel: 0044-1707 259134
Email:OTODYNAMICS

PHONAK UK Ltd
Cygnet Court, Lakeside Drive
Warrington, Cheshire
WA1 1PP
UK

Tel: 0044-1925-623600
Email:PHONAK

RAYOVAC MICROPOWER BATTERIES
Rayovac Europe Ltd.,
Unit 2a, Stephenson Estate
Distr. 12, Tyne & Wear, NE37 3HW
UK

Tel: 0044191-4196015
Fax.0044-191-4178390
Email:ROBERT METCALF

SIEMENS Ltd
Newton Rd., Manor Royal
Crawley, West Sussex
RH10 9TT
UK

Tel: 0044-1293-423700
Email:SIEMENS HEARING

Biosense Medical Ltd
18 Eckersley Road, Chelmsford, CM1 1SL
ESSX
CR2 6PL
UK

Tel: 0044-845226442
Fax. 0044-8452263457
Email:Biosense Medical

STARKEY UK Ltd
Bill F. Austin Hse,
PO BOX 1, Hazel Grove,
Stockport SK7 5BZ
UK

Tel: 0044-161 483-2200
Email:STARKEY

TRYTIME INTERNATIONAL Recruitment UK Ltd
(contact Beverley Fallon)

Tel: +353 44 24120
Fax: +353 44 24121

e-mail: beverley@try-time.com
www.try-time.com/www.trytime.ie