Northeastern Ireland History / Genealogical Tours, Grand Midi Coach Services
by Plunkett McKenna
Counties Louth, Monaghan, Armagh, Tyrone, Fermanagh, Cavan, and Meath
City of Belfast by arrangement.
Genealogy
Walk the Land of Your Ancestors
We will connect you with the parishes, townlands, churches, tombstones, and homesteads, – home place – of your ancestors if details can be provided. Packages tailored to individual needs for research and touring. Hire by the day is at flat rate with unlimited mileage within these counties. Collection at airports can be included if booked in advance. .
We can save you valuable time due to lack of local knowledge and poor road information. In many cases we can have this area of information located for you in advance of your trip. Forward family information and deposit to our address. A form is available for queries.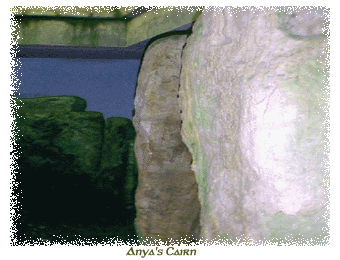 Ancient Sites
Anyna's tomb is on the very top of a hill about 500 feet up or more. Baine is buried there also, a Queen, meaning white or milk. A tomb at Knockmanny is similar to Newgrange on a small scale.
Sliabh Beagh is a mountain range that corners four counties; Cavan, Femanagh, Monaghan, and Co. Tyrone. The cross was erected in 1938 to remember Father McKenna, shot on Christmas Day 1754 celebrating Mass here at the Mass Altar of Penal Times.
There are spectacular views from Queen Anyia's Cairn. Queen Baine was interred here at a later date. Lough Bradan on Sliabh Beagh means the Lake of the Salmon.
The view is looking south from Knockmanny over the Clogher Valley, Carelton Country and overlooking Patrick's chair an well. You can also see in the distance the village of Augher, Co; Tyrone, and well into north County Monaghan.
Historical, genealogical tours, or visiting places of outstanding natural unspoilt beauty like Sliabh Beagh, The Mourne Mountains in Co. Down, Fermanagh Lakeland, Armagh, the Ecclesiastical Capital of Ireland, Slieve Gullion, Ring of Gullion area, and the Kilnasaggert Stone, near Jonesborough in Armagh; Clogher Valley in Tyrone, Newgrange, Slane and Tara, the hill of Kings in Meath, Mellifont Abbey in Louth.