Thank you Grezza!

28thth April - Graham Alexander scored direct from a free kick in the 90th minute v. Charlton to end his football career on a high.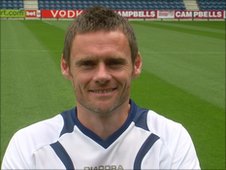 With 423 games for PNE, "Grezza" is a true PNE legend and a model professional.

Happy Birthday Sir Tom!

Sir Tom Finney celebrates his 90th birthday on 5th April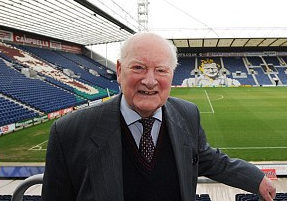 Cummins on target

Graham Cummins got his first goal for PNE against Sheffield United on 18th February.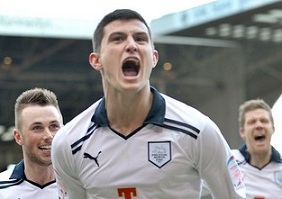 Nicky Hunt supplied the cross to Cummins who directed a looped header over the Blades' keeper Simonson and into the net to give PNE the lead. Unfortunately, The Blades came from behind to grab all three points but it was an impressive display by North End away to the side that's second in the table.

PNE sign Cummins

North End have signed Cork City striker Graham Cummins.

Cummins scored 24 times in his last season at City helping them win the First Division title.

Westley takes Charge

PNE Chairman Peter Risdale has appointed Graham Westley as the new North End manager. Westley was previously highly successful at Stevenage, guiding them to successive promotions. For more on our new manager, click here.


Alan Kelly - New Keeper Coach




Former PNE and Republic of Ireland international keeper Alan Kelly has joined PNE as first team goalkeeper coach. Alan played 142 times for PNE between 1985 and 1992.

Also on-loan PNE keeper Thorsten Stuckmann's loan deal has been extended for an extra 18 months.

New PNE chairman Peter Ridsdale faced the fans on Dec 22nd. click here for the full audio.

New Keeper Loan Extended




Current PNE keeper Thorsten Stuckmann loan period has been extended until 2nd January 2012. 6'6'' Stuckmann is on loan from Bundesliga 2 side, Aachen Alemannia and has impressed, especially as he's a knack of saving nearly all the penalties he's faced!

PNE Relegated


A sad day for all PNE supporters as North End are relegated on Easter Monday following a 1-0 reverse at home to Cardiff City.

"We are going to build on what Phil Brown has created in the last few months" according to PNE Chairman Maurice Lindsay in an interview on the PNE Web site.

PNE manager, Phil Brown is upbeat about the future and has been a real tonic for the club after a poor start under previous boss Darren Ferguson.

Also on a positive note, PNE reserves won their league (the Totesport.com trophy) with a 3-2 at Burnley.

Lindsay told the Evening Post:

Interview with Phil Brown


A brief interview with the new PNE manager is on the Sky Sports Web site. PNE v. Burnley on TV
PNE's game at Turf Moor is live on BBC2 on Saturday 11th September. Kick-off is at 5.20pm

Preston 7 -0 Colchester United


A hat-trick from Jon Parkin and goals from Chris Brown, Chris Sedgwick and Darren Carter together with an own goal saw PNE's biggest win in 43 years. Watch the goals here

Chelsea are next to visit Deepdale in the Cup

Museum Petition

18th September Oppose the planned move to take the Football Museum away from Preston:


Petition Downing Street
iPetitions

Even Man United legend Bobby Charlton agrees!

Please sign up to both petitions above!!

Alan Kelly Snr. RIP

20th May Sad news that PNE legend Alan Kelly Snr. has passed away.

Alan made 447 league appearances for North End and won 47 caps for The Republic. More on this

PNE 2-1 QPR

3rd May Jon Parkin and Sean St. Ledger get the goals that take PNE into the play-offs!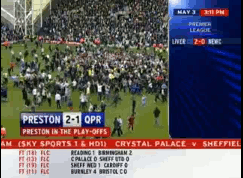 Birmingham City 1-2 PNE
25th Apr.Get in There!!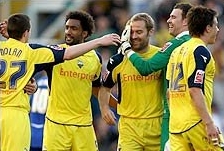 PNE 6-0 Cardiff
18th Apr.North End had a MASSIVE win on Saturday!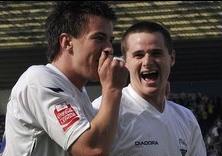 Whites World for daily updates on all PNE stuff!!

Nolan is Man of the Match

28th Mar. Republic of Ireland U-21s 2-1 Spain U-21s. PNE Defender Eddie Nolan captained the Irish U21 side to victory in a friendly match played in his native Waterford.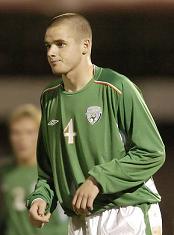 Nolan's man of the match performance was described as "sensational" by The Examiner.
Return of the Gentry!
16th Mar. PNE's game at Charlton on Saturday has been dubbed "Return of the Gentry".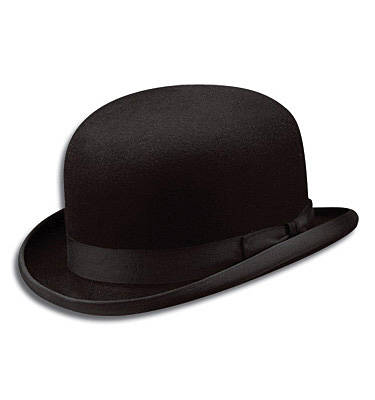 PNE fans will be donning their bowler hats for the game as they have at several other grounds over the last few years.
The "Gentry" term was first coined by Alan Ball Senior in the early 1970s and many North Enders took to wearing bowler hats at the time. Apparently, some even donned full pin-stripe suits complete with umbrella!
Nolan Call Up
8th Feb. Ireland manager Giovanni Trappatoni has called up PNE midfielder Eddie Nolan to the full The Republic of Ireland squad for the match against Georgia on Feb. 11th.
Great news and it can't be long until Sean St. Ledger and Stephen Eliott join him in the squad!
Nolan Deal Finalised
2nd Jan. PNE have completed the permanent signing of Eddie Nolan on a three-and-a-half-year contract from Blackburn Rovers.
The Republic of Ireland U-21 captain has currently made three appearances since arriving at Deepdale.
PNE 2-0 Bristol City
30th Nov. A great weekend for North End!
First, PNE beat Bristol City in the televised game at a foggy Deepdale with goals from Stephen Eliott and Ross Wallace to move back into the play-offs.
...next, PNE U-18s hammer Blackpool U-18s 10-0!
...then its Liverpool at home in the 3rd round of the FA Cup!!
Blackpool 1-3 PNE
16th Nov. An outstanding win for Preston in the derby match at Gloomfield Road. Trailing at half-time, PNE showed their fighting spirit with two goals from Chris Brown and one from Neil Mellor.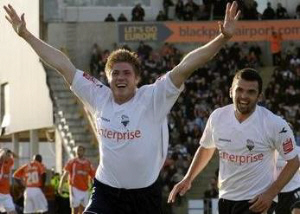 From the Lancashire Evening Post:
"Blackpool fans, who along with their pitchside announcer had taunted the Preston supporters before the game, throughout the first half and during the interval, were streaming out of Bloomfield Road long before the final whistle after seeing their side swept aside."

Stephen Signs
1st Sept. - Striker Stephen Elliott has signed for PNE from Wolverhampton Wanderers.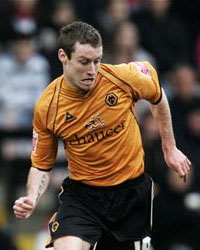 Stephen was a youth player at Man. City and then moved to to Sunderland and has made several appearances for the Republic of Ireland.

Manager Alan Irvine's other signings this summer have been Barry Nicholson (midfielder) from Aberdeen, Ross Wallace (midfielder) on loan from Sunderland and Jon Parkin (striker) from Stoke.

PNE 2-1 Charlton

30th Aug. - Mellor and Nicholson bag the points to put North End into 2nd place in the table. Goals are on Youtube.

PNE 2-0 Chesterfield

12th Aug. - Two goals by Neil Mellor in the Carling Cup mean PNE face Derby County in the Second Round. Goals are on Youtube.

Ipswich 1-2 PNE

10th Aug. - A great start to the season as North End came from behind to win at Ipswich with goals from a 30 yarder from captain Paul McKenna and a tap-in by Simon Whaley. Goals are on Youtube.

New PNE Fanzine Web Site

Deepdale Invincible is a brand-new PNE website dedicated to PNE's "number one independent fanzine", Deepdale Invincible.

PNE link up with Lurgan

PNE have linked up with Lurgan Town Boys club from County Armagh.

Here is some on the info on the linkup on the Vitalfootball web site

Also there is an in-depth interview with the Lurgan captain.

Let's hope to see some of the Lurgan lads making an impact with PNE over the coming years!

Ex-PNE Players in the News

Ex-PNE midfielder Michael Keane has been released from St. Patrick's Athletic for failing to lose weight. Keane is to make an appeal.

The Independent has an interesting article on Ciaran Lyng on his days at Preston and making the switch to Gaelic football.

Pre-Season Matches
| | |
| --- | --- |
| Sat 12th July | FC Erdal Hallein 0-11 PNE |
| Tue 15th July | Bamber Bridge 0-1 PNE |
| Tue 15th July | Chorley 0-2 PNE |
| Sat 19th July | Morecambe 0-3 PNE |
| Tue 22nd July | PNE 0-1 Everton |
| Sat 26th July | Carlisle United 2-2 PNE |
| Wed 30th July | Motherwell 1-1 PNE |
| Sat 2nd Aug | Crewe Alexandra 0-2 PNE |
Keepers in the News
9th July 08
PNE and Ireland keeper Wayne Henderson on his time out through back injury on the on the BBC web site including an audio interview.
Meanwhile, North End have turned down a 7 figure sum for starting keeper Andrew Lonergan from Ipswich. The Tractor Boys have bid for "Lonners" at least three times in the close season.
---
Any comments or articles from PNE fans? Tap in a few lines - use the form below!!
---
Contact the Groundskeeper
Contact Irish PNE Supporter's club via the message board, or use the form below to contact the groundskeeper
That's all for this page - make sure you check out the other pages:
Photos Fans snaps and Players Profiles of Irish PNE players, Archive
---
Back to Top of Page
---