1/32 USAF / USN Seatbelts 
This is a photo etched / multimedia sheet with seatbelts suitable for any USAF / USN aircraft in World War 2 and later. The belt material is made from pre-cut paper and the buckles and clasps are etched in a white metal. No painting or cutting needed. Just thread the straps through the buckles and glue them in place. 
Available in "White" and "Green".
Available from:
<![if !vml]>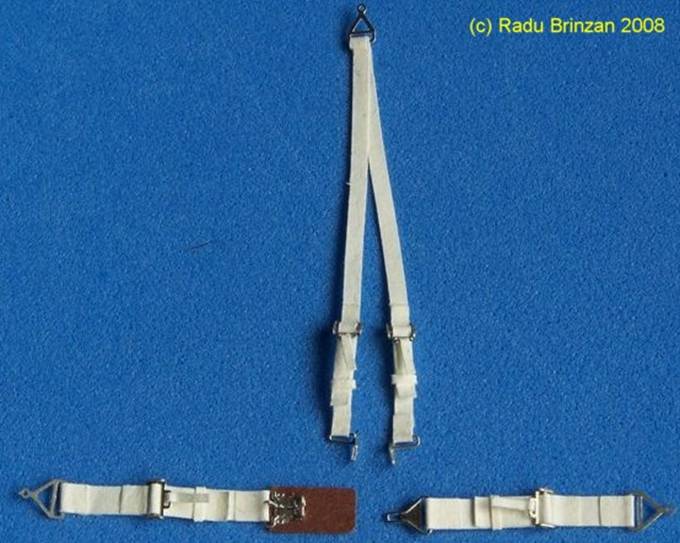 <![endif]>
<![if !vml]>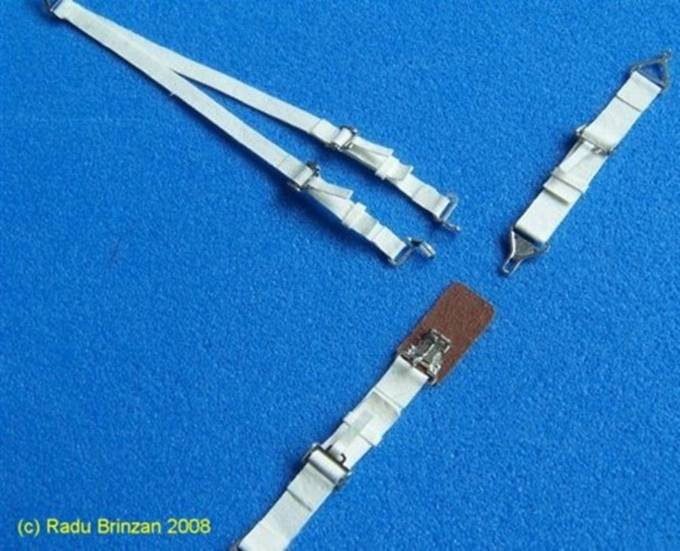 <![endif]>
<![if !vml]>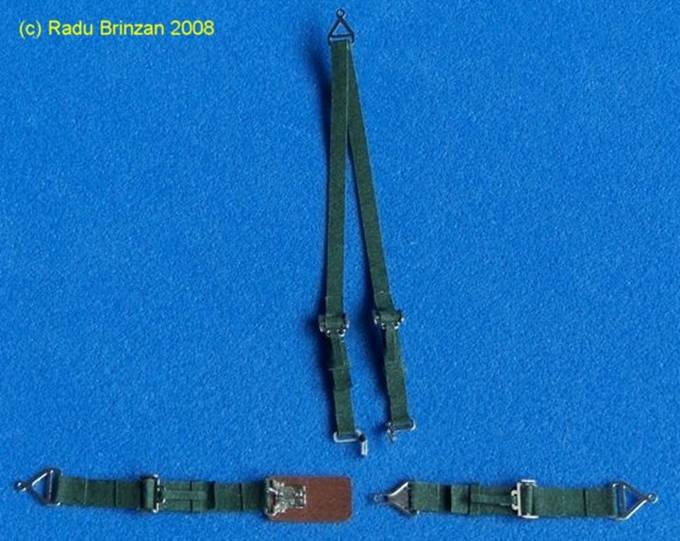 <![endif]>
<![if !vml]>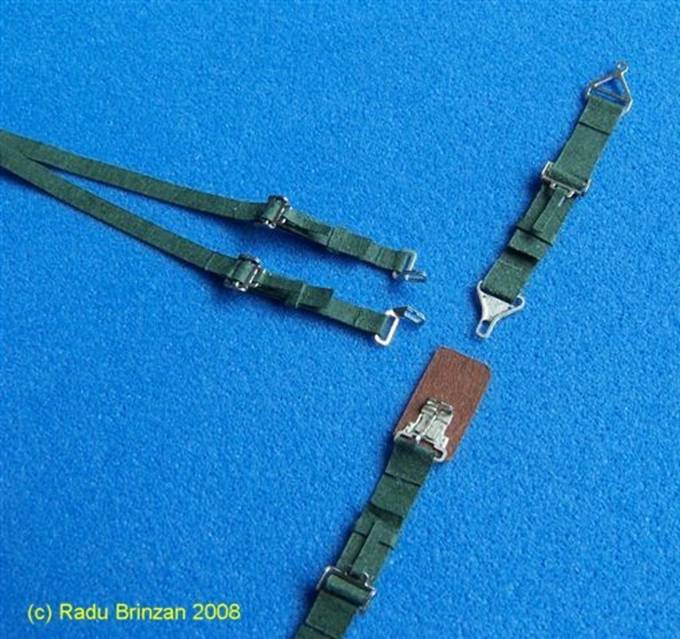 <![endif]>
© Radu Brinzan 2008
Return to Homepage