Raheny Girl Guides
Catholic Guides of Ireland
---
Raheny Cygnets, Guides and Rangers will start back
on Wednesday 11th September.



There is a waiting list for both the Cygnet and Guide sections so please get in touch to add a name to the list. We may not be in a position to take in any new members until January 2014.
---
Raheny Guides take part in CampOne
in Larch Hill Scout and Guide Campsite

Wed 24th to Sun 28th July 2013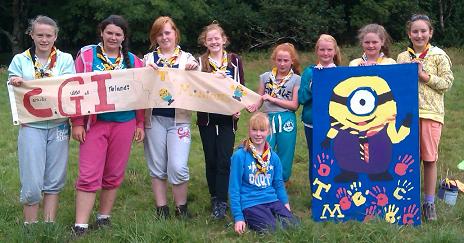 ---
If you would like to Contact us for any information
about Raheny Cygnets (5-7) or Guides/Rangers (10-17)
please email us on rahenyguides@yahoo.com
or call us on 086 2072219 and leave a message.
---
Meeting Details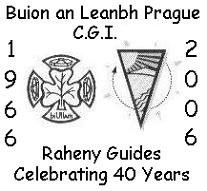 The Cygnets meet every Wednesday night in the C.A.R.A. Hall, Raheny at 6.00pm and the Guides meet every Wednesday night in Scoil Aine School Hall, Raheny, at 7.30pm. We do lots of things, games, campfires, badges, crafts, international evenings and lots more. Here is a run down on the latest events that we have taken part in or have happened within C.G.I.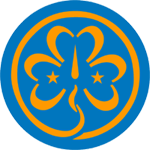 For more information on the association and a bit of history of our company go to Guiding Ireland. If you are interested in joining our association and would like further information email The National Office or if you would like to join our company or have any feed back from the site please Email Us!

---

Check out the latest articles on TV and in the newspapers for C.G.I. and Raheny Guides

---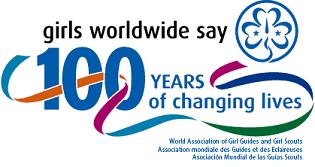 WAGGGS are celebrating the centenary of Guiding over three years from 2010 to 2012 to commemorate guiding world wide that started in England in 1910 and kept growing with the Girl Scouts of America starting in 1912.

For information on what C.G.I. is doing to celebrate the centenary, visit the following link.
WAGGGS Centenary Celebrations - CGI

Or visit the WAGGGS site for more information on their centenary celebrations.
http://www.wagggsworld.org/en/about/100years