Welcome to Richard Gilpin.com
The online home of the Irish singer-songwriter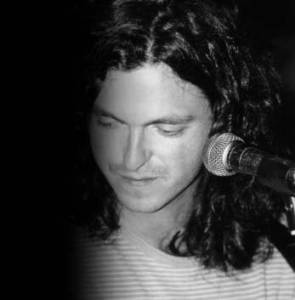 Richard Gilpin is a singer-songwriter originally from Belfast, Northern Ireland, now based in County Donegal in the scenic north west of Ireland. He has been involved in the Irish music scene for many years, performing with various bands both at home and abroad throughout the last 10 years.

2002 saw the release of Richardís first solo CD entitled Beautiful Mistake. It featured 13 tracks and featured some of the finest musicians in Ireland including Henry McCullough (ex wings, Joe Cocker band etc), Cathal Hayden (Four Men and a Dog), Rosemary Woods, James Delaney and many, many more! The result speaks for itself.

Not one to stand still for too long, 2003 sees the release of Richardís second solo album, 33 - a collection of 11 brand new songs. It features Richardís band who have been with him for the past year: Liam McGinty (Drums), Remco Rodrigues (Electric guitars) & Michael McGinty (Bass)

Produced by Richard, Michael and Remco, the album is sure to open up Richardís music to an ever larger and wider audience. Also included in the recording are Ted Ponsonby (Hammond), Eddie Lynch (Piano), MŠire Breathnach (Strings & Vocals), and Liam Bradley (Percussion & Vocals).

Richard brings many and varied influences to his songwriting - blues, Irish traditional, country, rock - all the influences can be heard on the recordings; a direct and often personal writer, the songs ooze reality and garner credibility from their honesty. Citing influences as being Cat Stevens, John Prine, Bob Dylan, Van Morrison, Paul Brady and more, Richards music does have echoes of these yet captures a uniqueness and freshness to establish him as a new and interesting voice.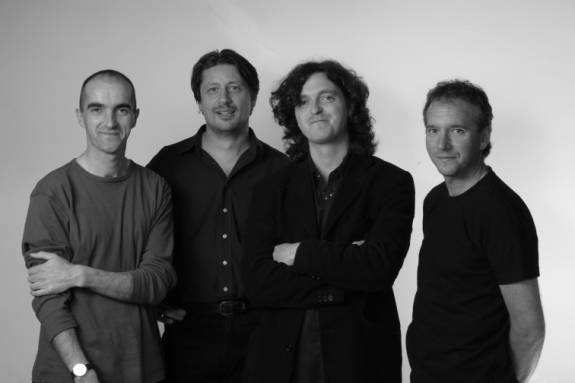 From Left: Michael McGinty, Remco Rodrigues, Richard Gilpin and Liam McGinty