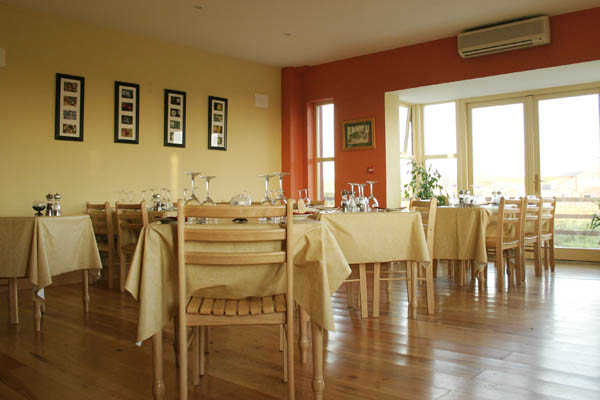 Roadford House will re-open April 4th 2007 under new management.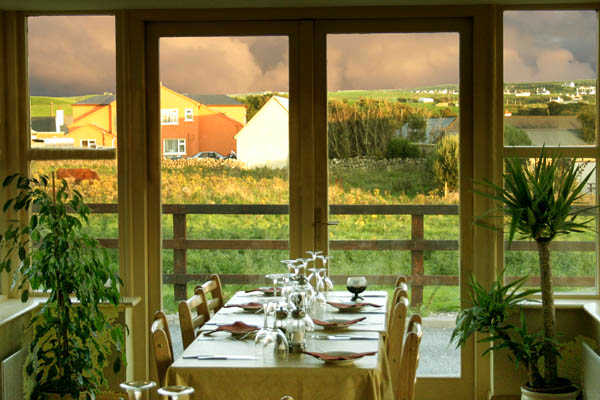 A husband and wife team Frank and Marian Sheedy have recently taken over the reins of Roadford House. Chef Frank has years and years of experience in the kitchen and was best known from his days as chef at Ballinalacken Castle Hotel. Franks' modern cooking which, although the style is international, is based firmly on the best local produce. High quality local food and good home-made breads set the tone of the evening.
Marian Sheedy your hostess is on hand to greet and seat you. Her personal supervision guarantees caring and attentive service and extensive and informative advice on both the wine list and the dinner menu.
Open each evening from 6pm to 9pm A la carte menu
Early Bird special 6pm - 6.45pm.
Closed Monday evenings
Sample Menu
Soya & Honey glazed Confi of belly Pork, caramelized Pineapple, Cider Glaze
Portobello Mushroom & St Tola Goats Cheese in a pastry sandwich, Basil Pesto & Potato salad
Smoked Chicken & Ham hock Terrine, melted Leeks & roasted Red Peppers, Plum & Chili dressing
"Fish & Chips" – Cod with matchstick potato, salad, roasted Red Pepper relish, Lime Mayo
Salad of Garden leaves, Parmesan shavings, sun dried Tomato, celeriac chips, cashew nuts, Caesar dressing
Fresh Soup of the evening
Seafood Chowder
*******
Slow Roast Confi of Duck Leg, honey roast Duck Breast, Potato & Apple stuffing, Balsamic &Pineapple reduction
Tournedos of Monkfish with a Crab & mushroom crust, creamed Cabbage, Citrus Cream
Roast fillet of Hake pont neuf, whipped pea puree, Saffron and roasted red pepper, Chive Beurre Blanc
Roast Loin of Lamb infused with roast garlic & herbs, honey roast vegetables, Port & Thyme jus
Roast Rib eye of Beef, rosemary scented Potato, melted Onions, Tarragon Butter sauce
Vegetarian dish of the evening
**********
Warm Baileys Bread & Butter pudding, Ice cream, Caramel &Orange syrup, vanilla Custard
Hot Chocolate Fondant, raspberry smoothie, mint chip Ice Cream
Passion fruit crème Brule, Honey Wafer, Vanilla Ice Cream
Platter of new & traditional Irish Cheese – Cashel Blue, Cahills Porter, Colooney, Cratloe, Mileens – fruit relish and crackers
For reservations please contact :