About the Web Author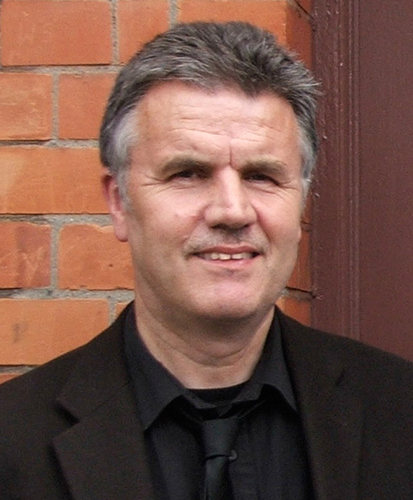 Sean J Murphy
I was born in Dublin, Ireland, in 1951 and now live with my family in Windgates, County Wicklow. I completed my third-level education in University College Dublin, securing a BA degree in history and politics in 1977 (second class honours, grade I) and an MA in history by major thesis in 1981 (first class honours). Having been in clerical employment before entering university, since graduation I have worked principally in the fields of genealogy, heraldry and history. My professional work is divided between teaching, research, publishing and consultancy. Since 1989 I have taught part-time in University College Dublin giving Adult Education classes in genealogy (with significant heraldic content), which currently lead to a National University of Ireland Certificate in Genealogy/Family History (Level 7 on the National Framework of Qualifications).
I have been commissioned to work on numerous projects over the past three decades, including reporting on the Westport House Papers for the Irish Manuscripts Commission, surveying manuscripts of northern relevance in the south for the Public Record Office of Northern Ireland, reviewing claims arising from the Sheehan of Savannah intestacy case, providing background research for heritage projects, furnishing information and interviews for radio and television programmes and newspaper articles on topics such as Irish surnames, Molly Malone, theft of the Irish Crown Jewels and the Mac Carthy Mór hoax, reporting on the pedigree of President Bill Clinton and providing staff training for the National Library of Ireland, and checking the pedigrees and arms of bona fide Irish chiefs for inclusion in the 107th Edition of Burke's Peerage. As time permits, I have performed considerable voluntary work over the years, particularly in the area of verifying Irish chiefly titles, surveying old graveyards and copying their memorial inscriptions, in dispensing advice to enquirers, giving talks to amateur societies, and I am also available to speak to the growing number of genealogy conferences.
I maintain an active publication schedule, having had articles published since the 1980s in journals such as Parliamentary History, Eighteenth-Century Ireland, Familia, Analecta Hibernica and The Irish Genealogist, as well as pieces in magazines such as Irish Roots, History Ireland and Atavus. In 2004 my first full-length book was published, entitled Twilight of the Chiefs: The Mac Carthy Mór Hoax, I am currently working to complete a second on the patriot Charles Lucas, 1713-1771, having publilshed a compact biography to mark the tercentenary of his birth in 2013. I am extremely active in Internet publication, maintaining under the umbrella of my cyber-organisation the Centre for Irish Genealogical and Historical Studies the webpages on this site, including Directory of Irish Genealogy, Irish Chiefs, A Guide to the National Archives of Ireland, Irish Historical Mysteries, E-Publications featuring A Primer in Irish Genealogy and other works, and a work in progress entitled Studies in Irish Genealogy and Heraldry. The content of my web publications is of course entirely my own responsibility and all demonstrated errors will be corrected.
Sean J Murphy
Centre for Irish Genealogical and Historical Studies
Last revised 19 May 2014

Contact me by e-mail (remove 'SPAMOUT' from address), or by ordinary mail at


Carraig, Cliff Road, Windgates, Bray, Co Wicklow, Ireland