The
Shannon
River Run 2000 will be taking place in September of this year. It is a coordinated clubs/societies event open to all. If your club/society wants to get involved, just drop us an email at
shannonriverrun@eircom.net
, or contact Paul EI2CA on 087-2523908, or Keith EI4FBB on 01-6412148.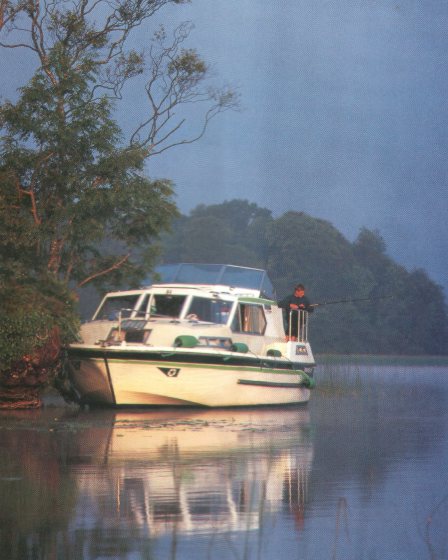 A tentative date of the weekend 22/24th September has been set, but this is still under consideration.
Clubs already showing an interest in the event include the Dalkey Island Contest Group, Galway Radio Experimenter's Club, North Dublin Radio Club, and South Dublin Radio Club. We expect up to 10 or 12 boats from different clubs to be involved. The event is scheduled for mid-September, and will take place over a weekend. It is planned to activate as many WAI squares and counties along the Shannon as possible, mainly on 2m and 80m, but also on all the other bands. There will be certificates awarded to stations who work all the boats, the boat which works the best DX, and loads of other prizes too!
The cost of a 6-berth cruiser for the weekend would be approx £450, not including petrol, food or drink!
This page will be regularly updated with more information about the event, so check back soon! Or, why not bookmark this site, so you can come back more easily.