PHOTOGRAPH OF ANTHONY AND AN ADMIRER
---
I will use this page to display some photographs meeting the above criteria. Please ask for my permission
before sending photographs for this section, so as not to overwhelm my inbox with large email downloads.
---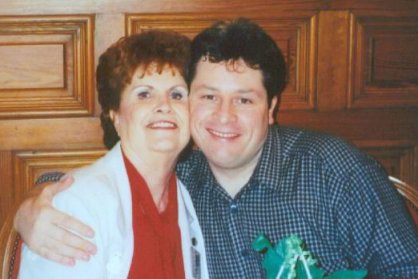 Anthony with Wanda Parrish Barr taken on March 24th, 2002
in Galveston, Texas at the meet and greet after the concert.

---