PHOTOGRAPH OF ANTHONY AND AN ADMIRER
---
I will use this page to display some photographs meeting the above criteria. Please ask for my permission
before sending photographs for this section, so as not to overwhelm my inbox with large email downloads.
---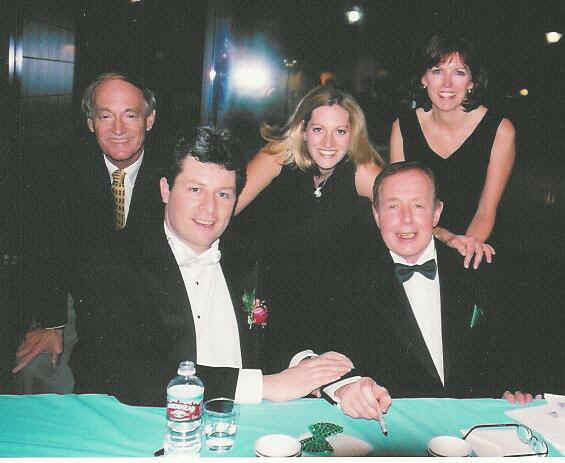 Anthony and Patrick with the Harkins Family (Peter, Heather, and Claudia) At Anthony's solo concert in Torrance, California on February 10, 2002.
---