Photo Restoration & Enhancement
Following the development of photographic software applications over the past few years it is now possible to do almost anything with a photograph. The most impressive example of this procedure is the restoration of very old photographs that have been discoloured with sunlight and scratched/torn through the years.
To restore a photo to its original condition or to modify a photo:

(1) I first need you to tell me what improvements you would like me to make to the original and what final size photo you require (enlarge your photo if necessary).

(2) Then I need to scan the original picture so that I can create a digital copy of it (this does not damage or alter your original photo in any way).

(3) All the rest of the work is done on computer. The digital file is an exact copy of the photo when starting. It is repaired by using a detailed process of cloning the parts of the photo that are still in good condition over the damaged parts of the photo. This can be a very long process with painstaking attention to detail, but I think you will agree that the results are worth waiting for.

(4) To further enhance the image I can colour-correct and sharpen the image to make the photo look as good as new or sometimes even better than new.

(5) After that I can provide you with a print of your image on professional quality photo paper along with your original photo.
I can also organise it to be framed if required. (Alternatively I can send you the print and you can get it framed, where you can select the type of frame and how much you want to spend on the frame.)
I can also provide the image as a digital file on CD for you so that you can store print, resize, or modify the image as you please.

Below are some recent photos that I have worked on with the original photo alongside the restored/enhanced photo. I include a brief note on the work involved and the price I would charge.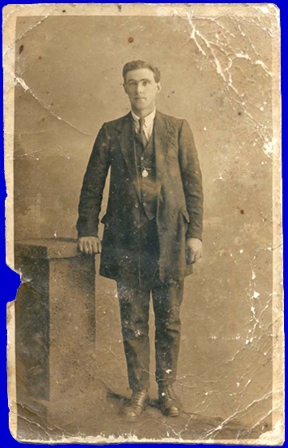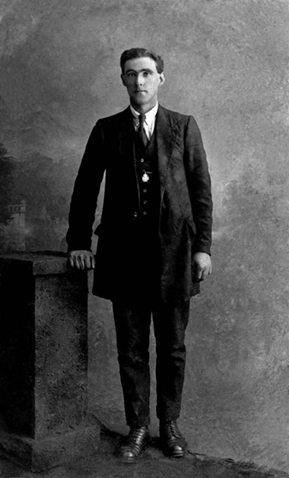 This photo required Medium Restoration. There was a lot of dirt, scratches and it was damaged in several areas. It was also faded and had lost some sharpness. It also had to be enlarged. I would charge €20 for a project similar to this.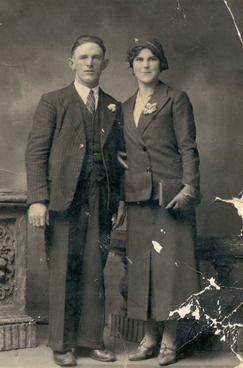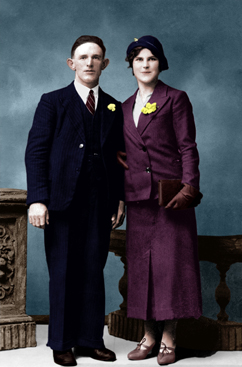 This photo was repaired and then transformed from a B&W photo into a colour photo. I would charge €30 for a project similar to this.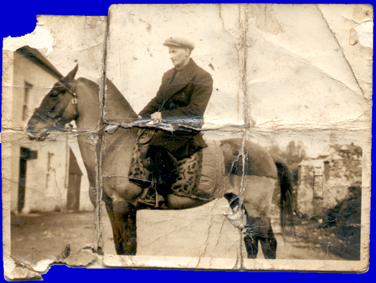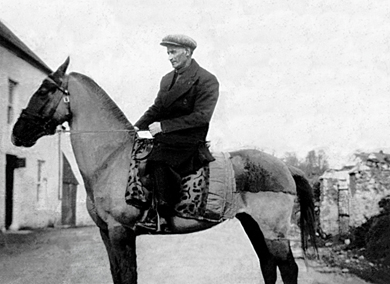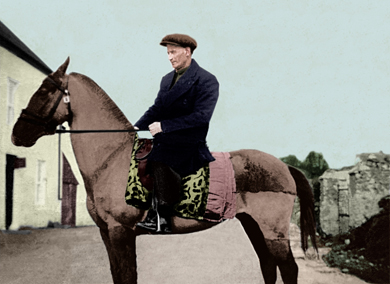 This photo was very badly damaged in the beginning. It was restored to its original condition in B&W and then transformed into a colour photo. I would charge €30 for a project similar to this.



This newspaper article was returned to its original condition, with the colour returning to B&W, missing text replaced and improvement of contrast and sharpness. I would charge €10 for a project similar to this.

Different Parts of photos and different backgrounds can also be joined together for practical reasons (such as adding people who could not go to a wedding into the main wedding photo) or just as a joke, (a practice often used by tabloid newspapers). I charge between €5 and €10 for projects similar to these. Here are two examples.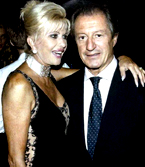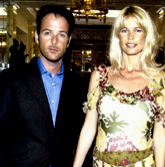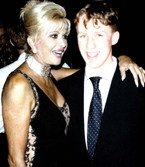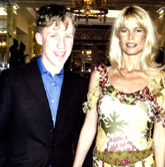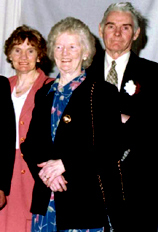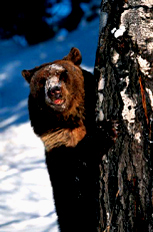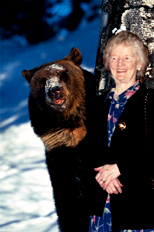 More Examples :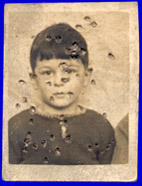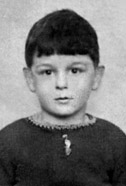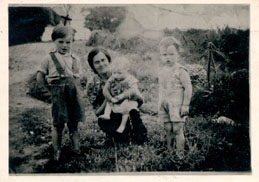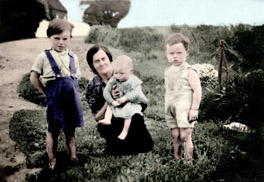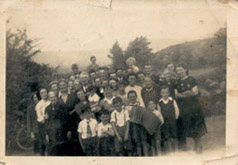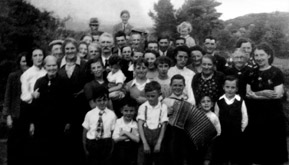 Telephone Padraig Sweeney:
087 2420177