19th September 2006
Sam Maguire Arrives To The Captial
Of Iveragh
Supporters turn out in their droves last Tuesday night on the Main Street in Cahersiveen to welcome home the newly crowned All-Ireland Champions, lead by captain Declan O'Sullivan, manager Jack O'Connor and club man Bryan Sheehan, management and players were introduced to the crowd by MC on the night Radio Kerry's Garry O'Sullivan. Despite the terrible rain a great night was had by all.
The Club would like to thank the following for making the night possible:
Kieran McCarthy & ACARD, Quirke's Sand & Gravel, DJ Kevin Keane, Scoil Mhuire BNS Band, CR Video Productions and all club members who acted as stewart's.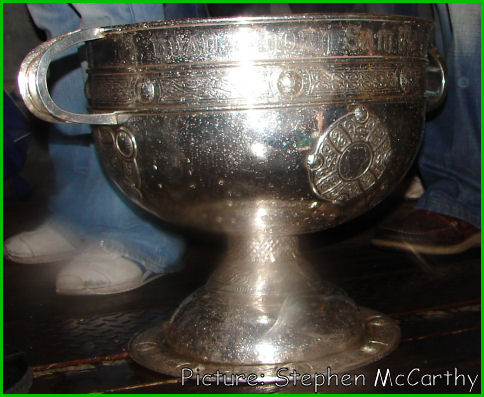 The Man Of The Moment 'Sam'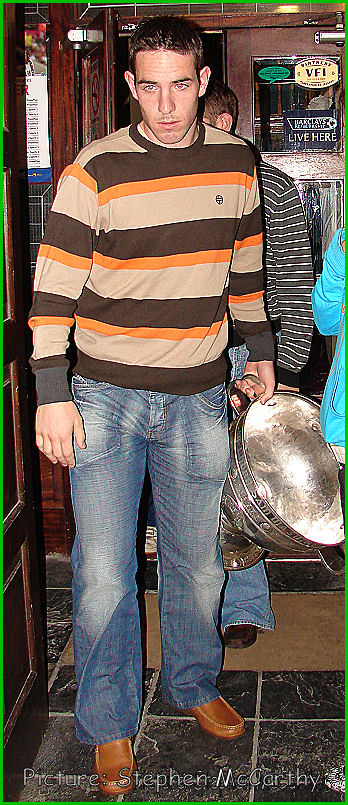 Captain Declan O'Sullivan Escapes With 'Sam'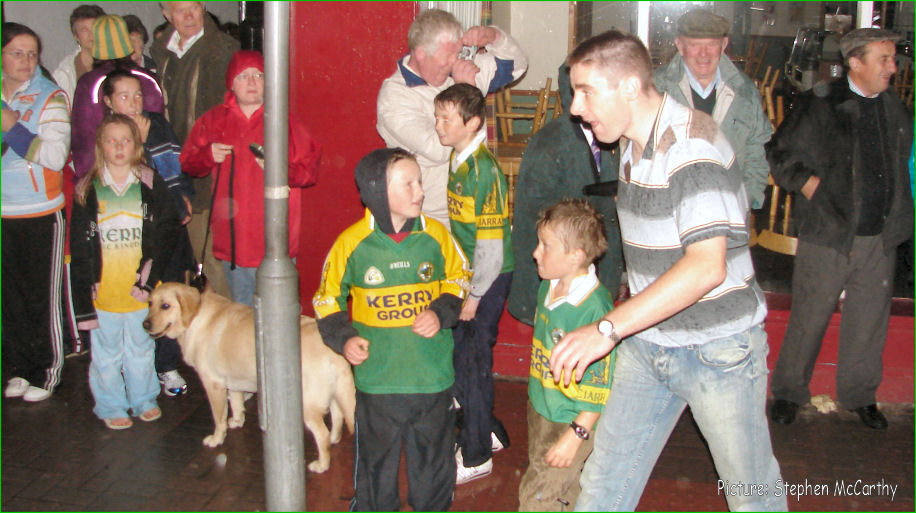 Daragh O'Sé Tries To Move Swiftly Through The Crowd Unnoticed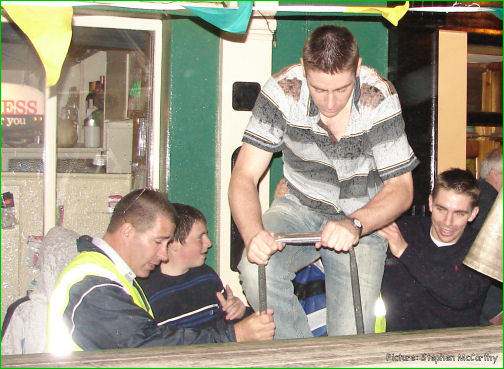 Daragh Seems Unsteady And Needs A Helping Hand From Stewart Mossy Coffey And Brother Mark O'Sé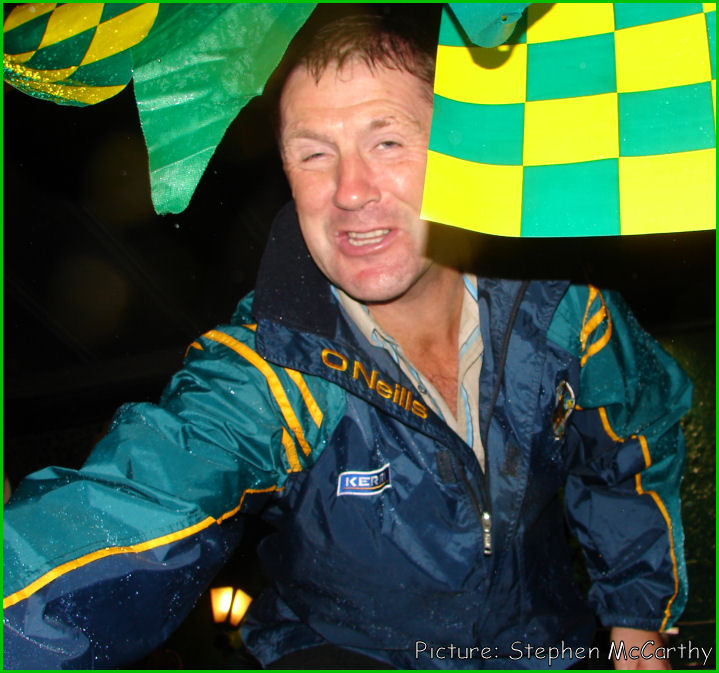 Manager Jack O'Connor Still HAs Time For A Hand Shake From His Adoring Fans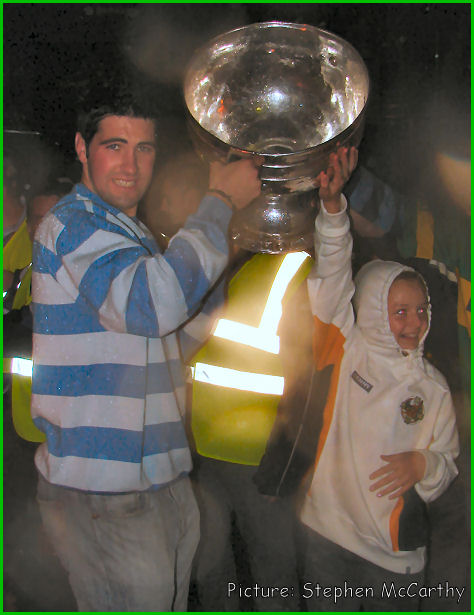 Our Own Man Bryan Sheehan Tries to Avoid The Rain And Having The Cup Robbed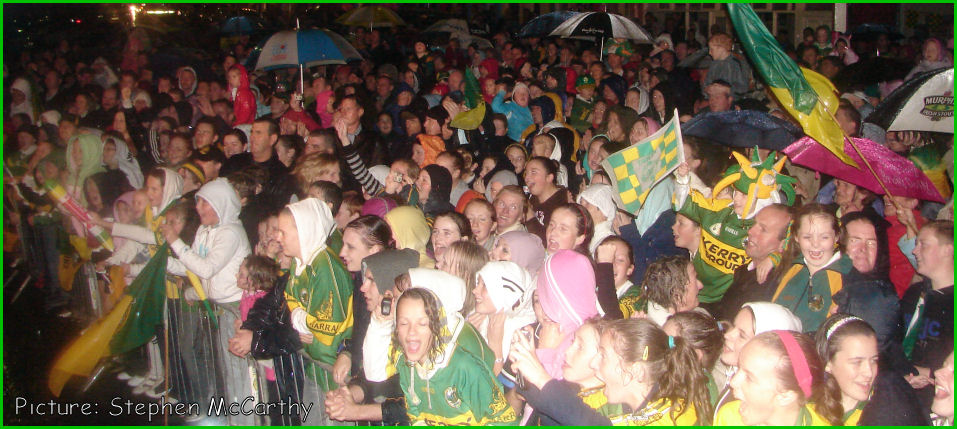 The Hundreds Of Waiting Fans Finally Get Their Chance To Show Their Appreciation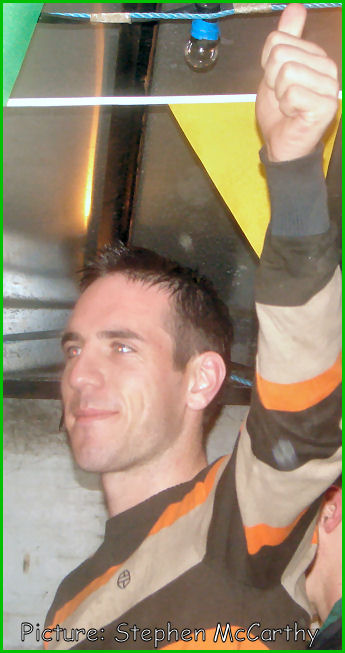 Declan O'Sullivan Gives The Cahersiveen Support A Tumbs Up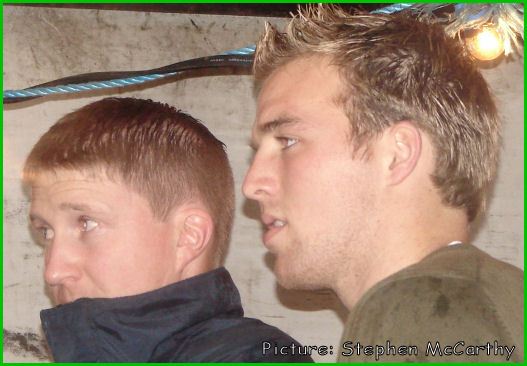 Mike Frank Russell And Darren O'Sullivan In Attendance On The Night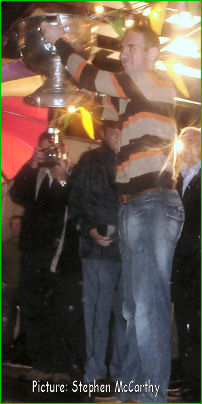 Declan O'Sullivan Lifts Sam Aloft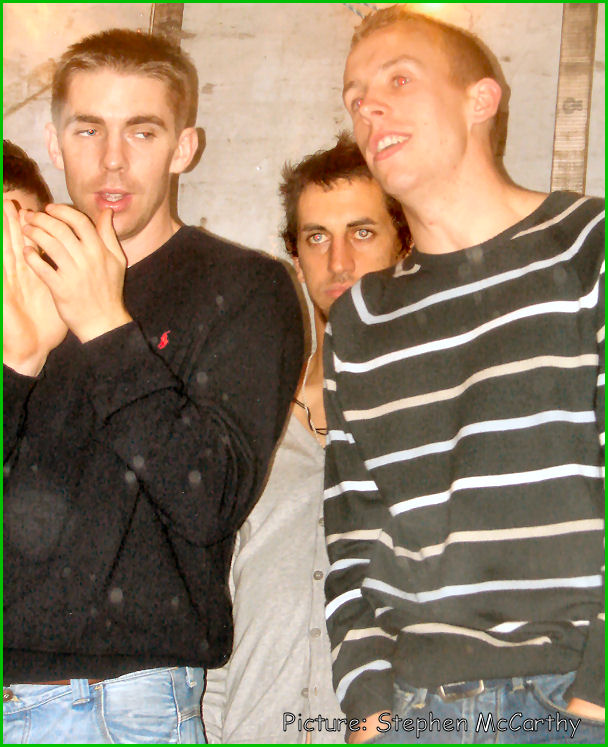 Tomas O'Sé, Paul Glavin and Ronan Hussey In Attendance On The Night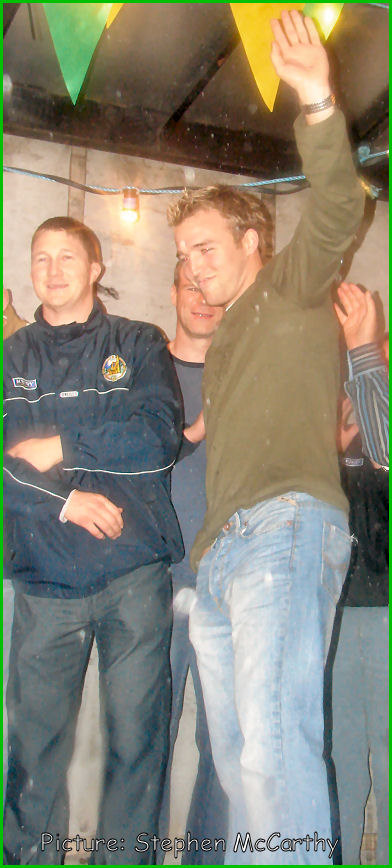 Darren O'Sullivan Appreciates The Applause He Recieves From The Adoring Cahersiveen Support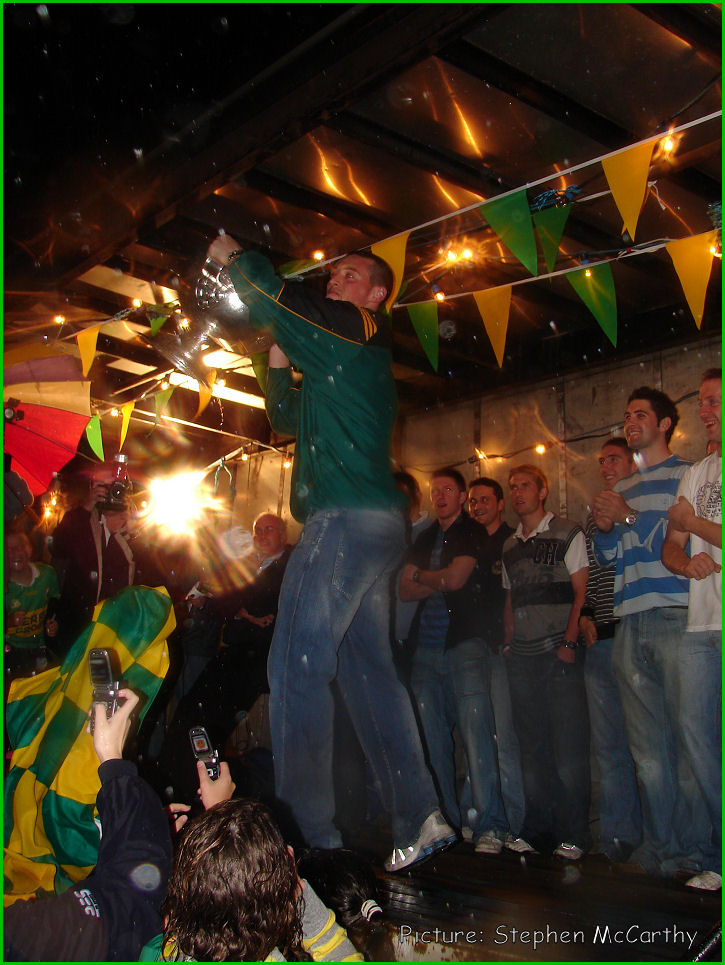 Kieran 'Star' Donaghy Makes The Most Of His Time In The Spotlight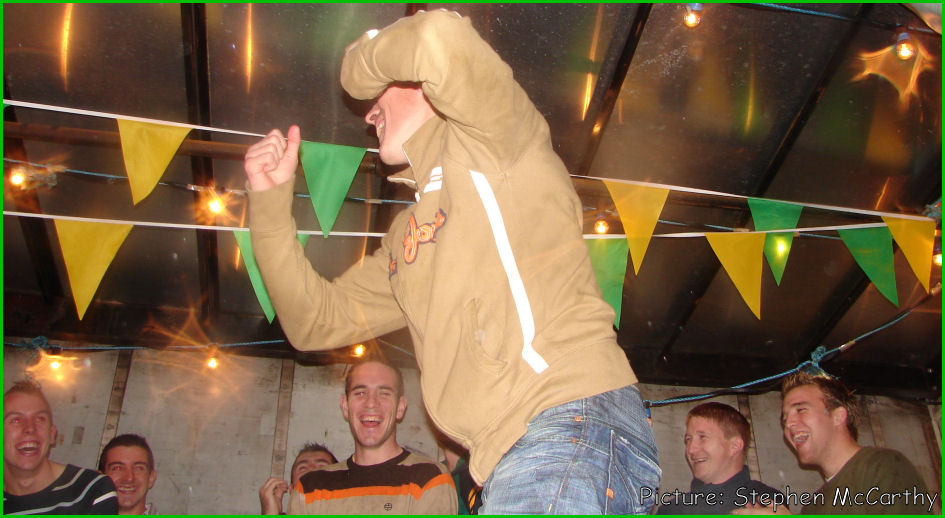 Sean Sullivan Gets The Crowd Behind Him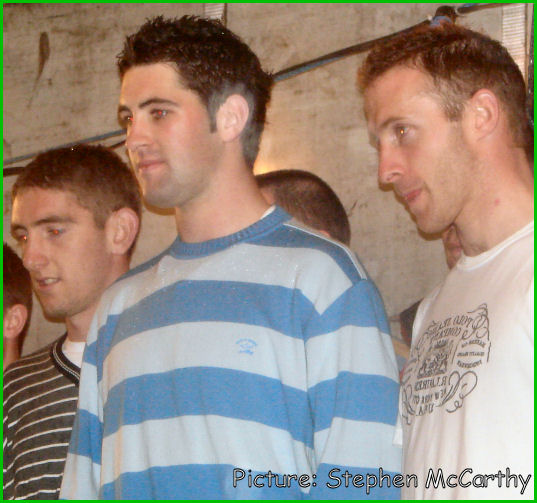 Reenards Killian Young, St. Mary's Bryan Sheehan and Dingles Tommy Griffin Soaking Up The Atmosphere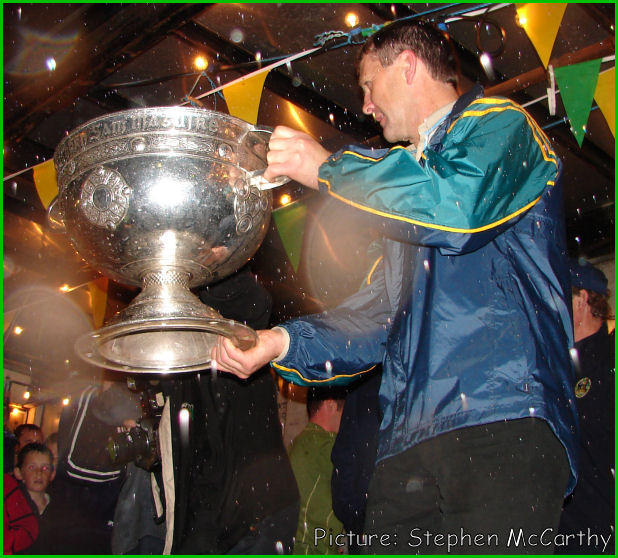 Manager Jack O'Connor Poses For Pictures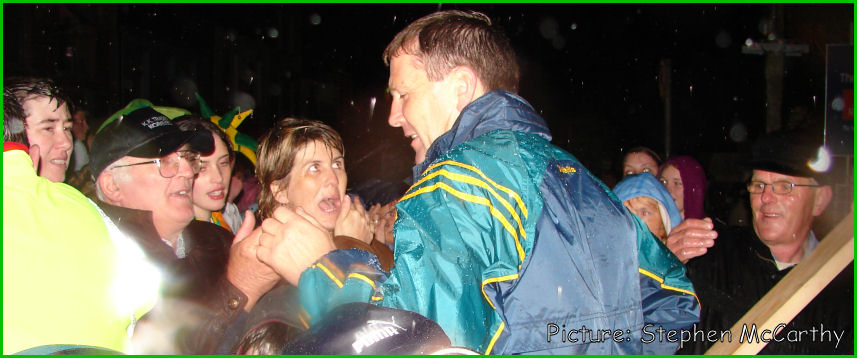 Manager Jack O'Connor Tried To Make His Way Through The Crowd Of Well Wishers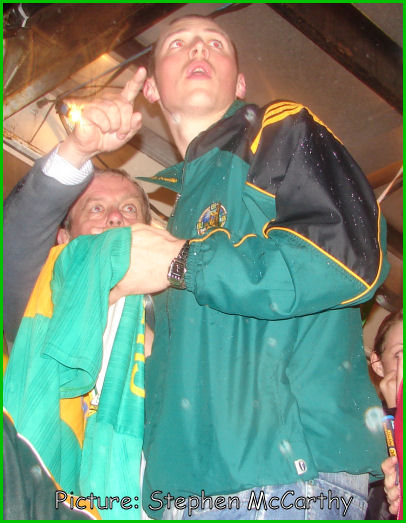 Chairman Tony McCarthy Gives Donaghy Directions To Dromid 'Follow The Star'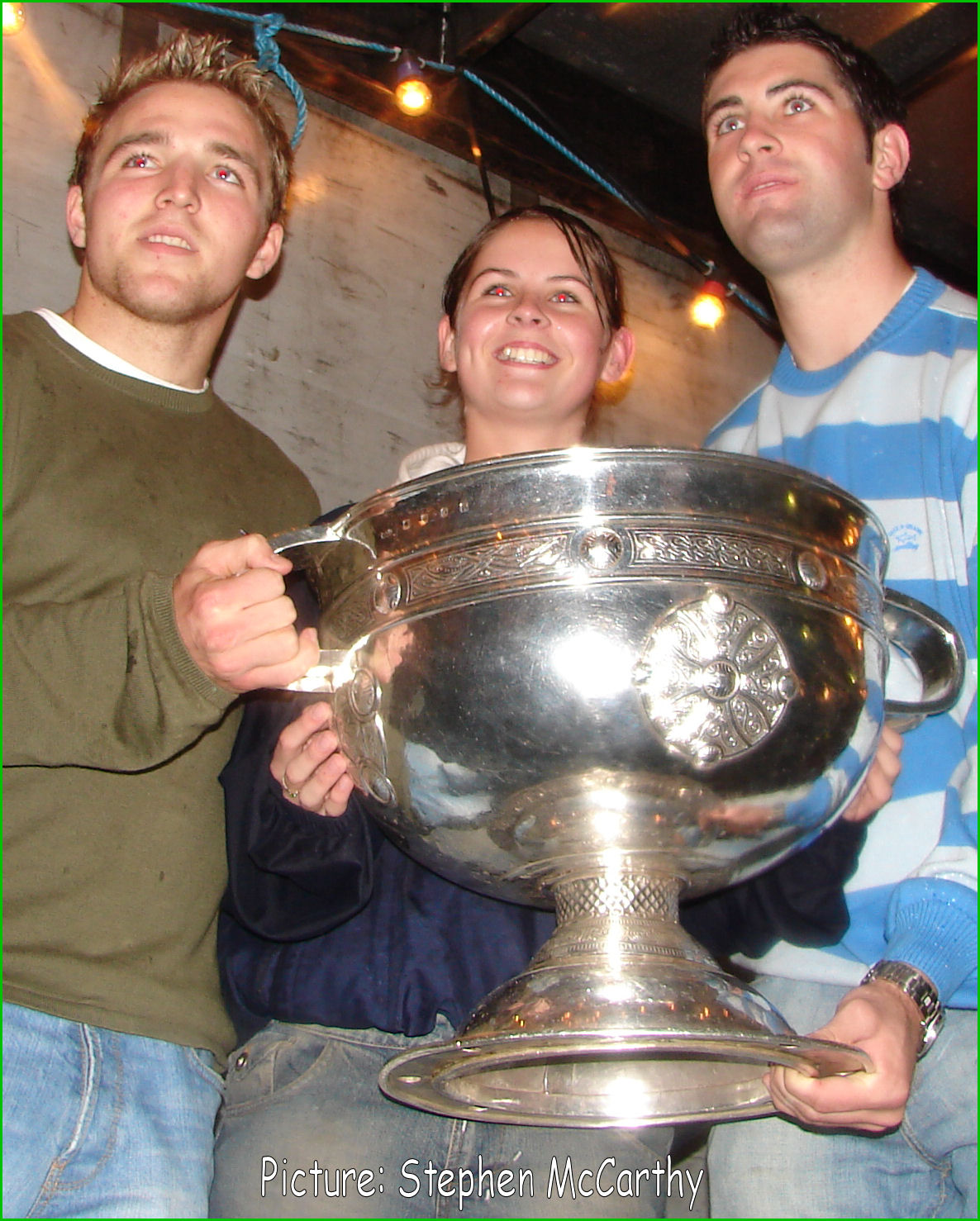 Darren O'Sullivan, Jenny Sheehan and Bryan Sheehan Make It A Family Affair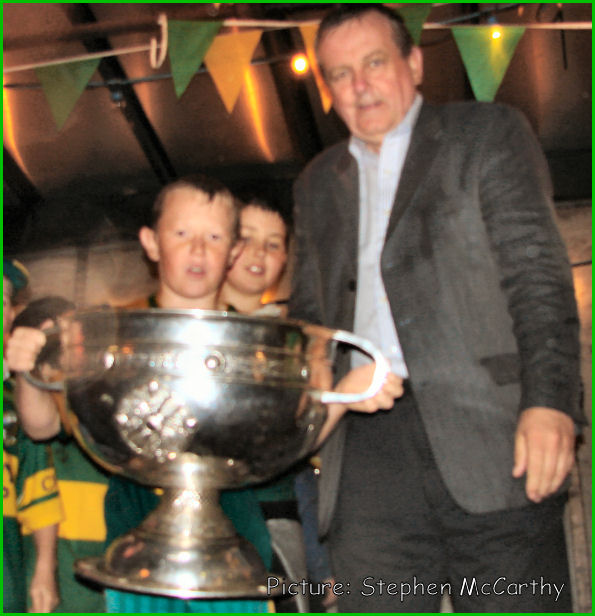 One Of St. Mary's Biggest Up And Coming Star Jack O'Connor Alongside Club Chairman Tony McCarthy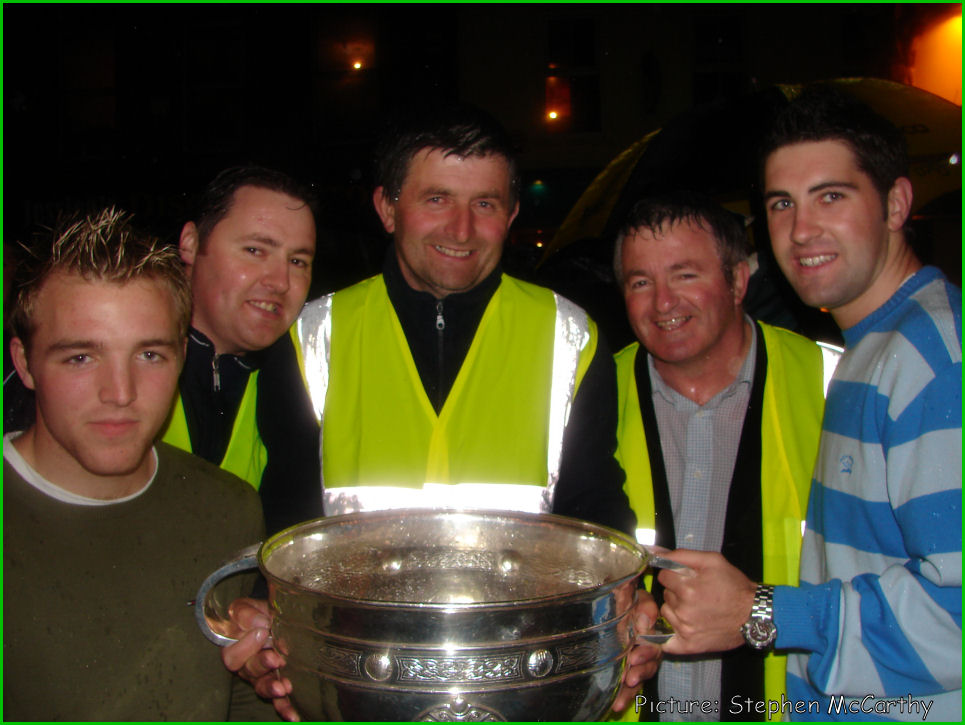 Darren O'Sullivan, John Sugrue, Batt Moriarty, Christy O'Connell and Bryan Sheehan Take A Break For A Photo Opportunity
ALL PHOTOGRAPHS COPYRIGHT OF STEPHEN MCCARTHY 2006
COPIES CAN BE MADE AVAILABLE BY EMAILING ME