Thermography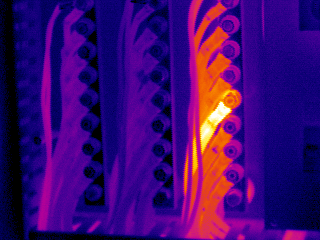 Thermographic Surveys

A non-contact temperature measurement technique, which detects a variety of potential faults without interrupting production to find them.

Thermal Vision can help you get the maximum return on your maintenance investment. We will work closely with you to locate and diagnose costly maintenance problems. Using modern equipment and skilled techniques, we help you save money.
Our Agema 550 has temperature capabilities of up 1500°C. It also utilizes digital voice recording to improve the number of images taken during a survey and eliminate the need for lengthy note taking.

At Thermal Vision we dont just provide Level 3 Thermography to NMAC, NETA and US Navy Standards. We go further than just provide pictures of "Hot Spots" like other Infrared companies. We tell you what is causing the "Hot Spot" and how it can be repaired effectively. We will work with you to prevent problems from reoccurring. Our unique customer focussed approach helps drive your maintenance program into the twenty first century.
Our superior survey includes report on both hardcopy and on CD. The CD also contains a copy of all images taken for future referance, and required software to view report and images.

Member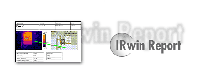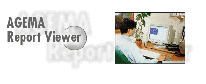 Irwin report: Offers the flexibility to tailor reports to our customers requirements. Our reports are produced in rapid time and with superior accuracy. Our easy to read reports clearly show the problem areas, and when combined with digital photos the problems can be found very quickly. By using a sister package called Irwin report viewer, we can deliver our reports to our customers by email, eliminating postal delays. We can, when required produce trending analysis on machinery and can predict the temperature of electrical components at specific loads. With the system we use video surveys are also possible. Our emphasis is always on customer satisfaction and we always try to accommodate particular requirements.
Thermal Vision

8 Old Fair Green


Dunboyne


Co Meath


Ireland


Phone +353(0)18252026


Mobile Phone +353(0)87 2501691


Fax +353(0)18252026

Copyright Thermal Vision © 2004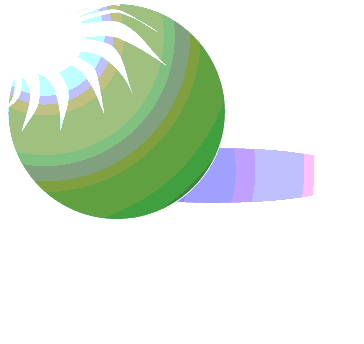 Premier providers of quality thermal imaging solutions