We See The Heat You Can't

An infrared survey can detect a problem before it manifests itself into a costly failure. Using thermography it is very common to find a loose wire that can be repaired for less than €100, but if it were allowed to fail, the cost could skyrocket to thousands of Euro for equipment, repair or replacement. One of the great things about conducting an infrared scan is the equipment doesn't need to be shutdown. In fact, it is preferable for the equipment to operate near full-load capacity. That way we can measure the severity of the fault with greater accuracy. Having a survey conducted prior to a scheduled outage will afford the opportunity to acquire any needed replacement parts ahead of time.
Examples of what can be scanned using thermography:
What do I get besides a pile of pictures?
The photos of the electrical system condition are only the starting point. You'll receive reports that can be tailored to your needs. Working with your personnel, we develop the specific information to be included in your report that can bring light to the severity of the situation. Our reports include an image of the condition, both in infrared and visual light, our analysis as to why the condition exists and suggestions for correcting the problem. Not only do we provide reports on hardcopy, but we also provide a Cd rom version. Our Cd also includes a copy of all images taken and all required software. This is the most complete survey and report available anywhere, adding significantly to the versitility of our service.
Electrical switch gear, breakers, bus connections, and contacts

Transformer connections

Mechanical couplings on rotating equipment

Process piping and heat exchangers

Compressor heads

Motor and generator connections, windings, feeders and exciters

Bearings

Friction in drive gears and drive belts

Refractory systems (e.g. boilers, kilns, molten material containment)

Steam traps and piping insulation

Tank levels and insulation problems

Where can Thermography be used ?

Electrical Systems

Mechanical Systems

Flat Roofs

Steam Systems

Casting & Molding

Fluid Levels/Flow

Non Destructive Testing (Bonding, Thickness, Intrusion)

Furnaces, Refractory lining, Boiler & Kilns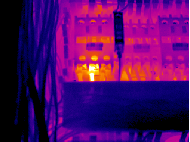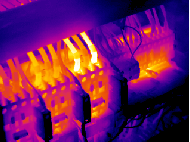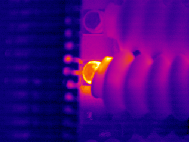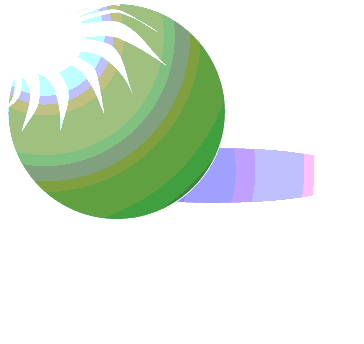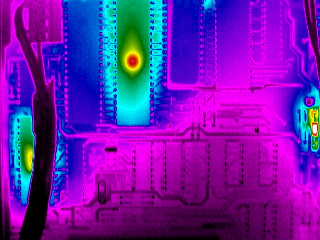 If this happend in your facility how would you manage?
The above image shows a catastrophic failure of an electrical system. The insurance report found the cause to be a bad connection. Stop putting out fires and start preventing them using infrared thermography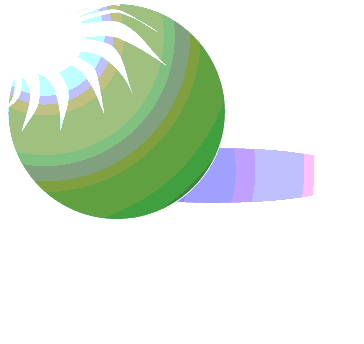 Premier providers of quality thermal imaging solutions
Thermal Vision


8 Old Fair Green


Dunboyne


Co Meath


Ireland


Phone +353(0)18252026


Mobile Phone +353(0)87 2501691


Fax +353(0)18252026

Copyright Thermal Vision © 2004
Prevention Is Better Than Cure