Welcome to the Events Page
Workshop 2002
A Photography Workshop was organised recently for Togher School Children by the Togher Festival of Amateur Photography's team of volunteers.
The Facilitators for the day included:
Mr. Tony O' Leary from Carrigaline Photography Society.
Mr. Gerry McCarthy from Denis McSweeney's Photo Shops.
Mr. Laurence Cummins from Flair Photography.
Mr. Martin O' Mahony from Cork International Youth Video & Film Festival.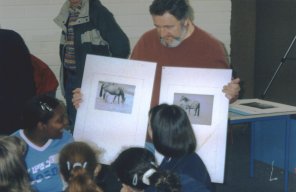 The students who attended the workshop learned about the history of Photography and how to go about taking good pictures. They were shown a variety of cameras and other photographic equipment, which was available. They also had the opportunity to display the pictures they took with the cameras provided by them the TIFAP team recently, and learned how to construct a Story Board with their snapshots. The children also won prizes such as a camera, and films for the best photographs they brought in.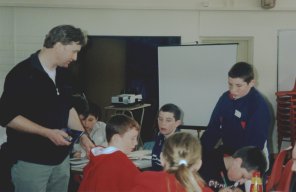 Each child received a folder containing information on:
· Some famous Photographers of the 19th and 20th Centuries.
· How to take better pictures.
· Black and White Photography.
· Pin Hole Photography.
· Togher Festival of Amateur Photography 1986-2002
Going home each child received a pack containing a World Cup Mouse Mat, a World Cup Badge, Key Ring and Pen.