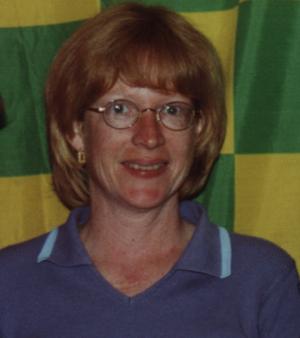 Club P.R.O. Cathy Egan
Club Notes
Contact Cathy at cathye@gofree.indigo.ie
18/11/02
On Friday last a large crowd attended the second Confined members draw for 2002 in Joe Danís Pub. 1st Prize of €500 went to Irene Fitzsimons nee Walsh, Meath 2nd Prize of €300 went to Patrick Egan, Cloonbarry 3rd Prize of €250 went to Mattie Walsh, Stockport and 4th prize of €200 went to James Gormley Coolaney. Consolation Prizes of €75 were won by Michael Henry, Rhue, Shay Monaghan, Carnagopple, Frank Henry, Tourlestrane. Jane Long, Banada, Jimmy OíHara Cloongoonagh, Helena Neary, Kilbride, Tom Lundy, Cloongoonagh, Eamonn Walsh, Rhue, Jimmy & Breege Walshe, Banada, and Eamonn Durkin, Carns. Once again thank you to all the people who supported the club in this fundraiser.
Our fundraiser for 2003 was officially launched in Joe Danís Pub on Friday last. The Tourlestrane GAA Club Development National Lottery Syndicate is confined to 250 members and each member will be asked to pick 2 sets of numbers which will be played twice weekly in the National Lottery. These tickets can by purchased by one annual subscription of €260 or by Direct Debit Monthly €21.67 or Quarterly €65. This is a weekly cost of only €5. Our young players are the future of the club and it is important that they have the facilities needed to develop their full potential. Over the next 3 years the club will be redeveloping the pitch to an all weather surface at an estimated cost of €300,000. With government realignments forecast for the near future, State funding will not be as plentiful as in previous times. The club will once again be seeking the generosity of the people of Tourlestrane to undertake this major redevelopment and your support would be greatly appreciated.
The Minor team were defeated by 3 points on Sunday last in the Minor League final held in Tubbercurry.
The best of luck is wished to Aclare Plastics and Local Industry who will contest the Connacht Inter Firms final on Saturday November 23rd in Kilmena, Co. Mayo. Tourlestrane are represented by Gerry McGowan, Patrick Egan, Brendan Egan Declan Egan, John Egan, James Curley, Diarmud Dunne, Shane Dunne, Ciaran Carty, Nefti Villaneuve, Matthew Walsh, Steven King, and John Marren to name a few

11/11/02
The club held two very successful discos over the mid term break. It is planned to hold more at the Christmas break. Many thanks to all the members who helped with running of the discos and all the young people who attended them.
A FAS scheme has commenced in Tourlestrane which will bring much needed repairs to the pitch and dressing rooms.
Under 8 indoor training continues at 6:00pm in Banada Abbey Hall on Thursdays. Under 10 training is at 7:00pm
The official launch of our Lottery Syndicate will take place in Joe Danís Pub on Friday November 15th at 9:30pm. The 6 team leaders co-ordinating this undertaking are Richard Kennedy, Patrick Quinn, Neil Egan Austin Walshe Stephen Hanry and Jerry Lundy.Once again we will be seeking the generosity of the people of Tourlestrane to succeed with this major redevelopment
In the Sligo Minor Divisional League the club is represented at present by Diarmud Dunne, Stephen Leonard, Declan Egan, Tomás Henry, Neftali Villaneuve, Barry Kiranne, and Michael Quinn,. A speedy recovery is wished to Diarmud Dunne who sustained a shoulder injury recently in a match played in Mullinabreena
The very best of luck is wished to the Minor team who will face local rivals Curry in the county final of the Minor Championship. This game is set for Kilcoyne Park Tubbercurry on Sunday November 17th. Further details can be found in the Minor Board Notes.

Read our old news