Stones and Ruins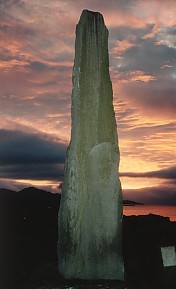 The Ogham Stone
The tallest of its kind in existence, bears the inscription in oghamscript
'Maqi son of Deccadda and grandson of Torani'
It stands close to Ballycrovane Harbour.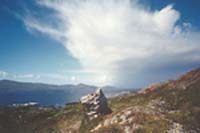 The Hag of Beara
Legend has it she turned to stone waiting for her ships to come in. The stone is just west of Tragalee as you climb the hill.
A short walk west from the Hag stands the magnificent ruins of Kilcatherine Church, see below.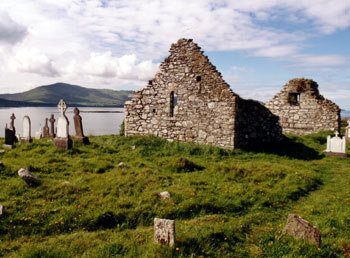 Built by the monks responsible for the beehives on Skellig Michael it is thought to have been built in the 12th century, and contains many ancient gravestones, an underground chamber and it is thought there is an escape tunnel that runs down to the sea for worshippers in the old days who might get into trouble for praying there.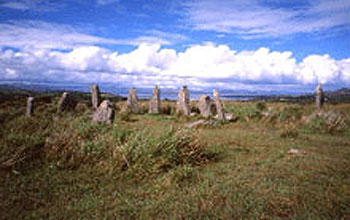 Ardgroom Stone Circle
One of the finest of its kind, located behind the village of Ardgroom
Beyond Ardgroom by ten miles or so lies the impressive stone circle of Uragh.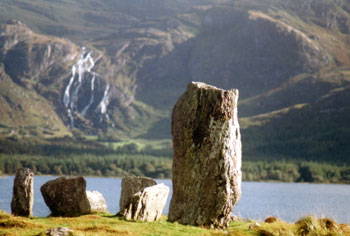 Seen here with Inchaquin waterfall in the background.