In the First Battle of Moy Tuireadh, the Firbolg druids interpret a dream of their king to prophecise the arrival of the Tuatha De Danann.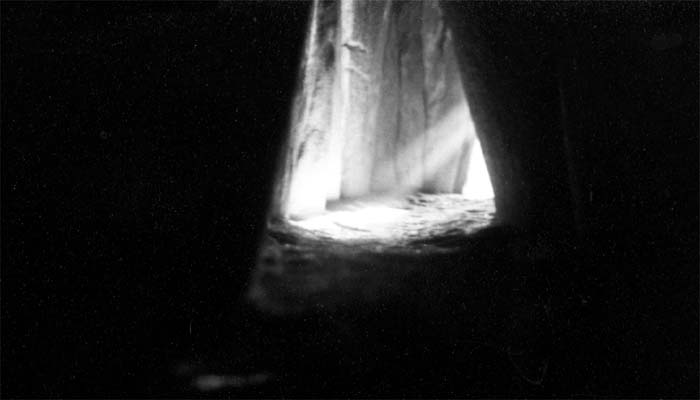 Fáistine Teachta dTúath Dé Danann

Scéal duibh,
óig dar mhuir,
mile laoch líonfas ler,
barca breaga bruigfidid,
bása uile aisnedid,
áes cach dána dícheadal,
siabra dothrú saibscince,
séanfaid tráigte sithchura,
cacha treasa maidfidid.


The Arrival of the Tuatha Dé Danann

A tale for you,
youths across ocean,
a thousand heros will fill (web) the sea,
speckled (magic) ships will moor here,
all death declared.
A folk each of magic incantations,
a bad doom will strike false science,
good portents will ebb peaceful bindings,
all contention will be routed.
Winter Solstice Sunrise, Newgrange, 22 December 1998 - Photo, Martin Byrne