Road Runners Winter League Week 3, Thursday November 23rd, sponsored by

and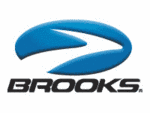 And still the numbers grow...
League turns full circle
Last week's 60 or so new entrants pushed the total entry to date this winter to over 500, with 360 taking part in Thursday night's run. It's amazing and thrilling to think that between our league in Waterford city and West Waterford's league in Dungarvan, there are more than 1000 people registered to take part. Warning's of the burgeoning obese society that we are becoming would surely not apply to that lot. Keep it up now if you've started, the first week is always the hardest.
The Keane Edge
A dedicated soccer fan, Matt Keane's interest in local athletics was piqued last year with his first visit to the RSC for our Santa Hat run. He returned again 2 weeks ago to interview with some of the beginner 2.2 milers. Each interviewee spoke of their delight at getting off the couch and onto the road, most surprising themselves having spent years away from fitness regimes. The interviews were aired the following Monday and, unusually, athletics took up the greater party of the show. Now that's something. Thanks to Matt and WLR for their continued interest and support. If only we could get him to tog off one of the nights!
More safety issues
It's unfortunate that yet again this week we have to issue the same warnings as last. To all that paid heed about the non-wearing of headphones last week, thank you kindly. To those that didn't, we will be asking you to donate them to us for an hour at the start line if you insist on trying to wear them. It's for your own good, we really have better things to be doing than making sure you can hear cars and runners passing you, not to mind marshalls instructions.

No viz vest, no run
This policy will also be strictly enforced this week. With areas of the Industrial estate without lights (to be fixed this week, by the way) how do you imagine cars are going to see you if you insist on wearing black pants and a black top? Defies understanding to be honest and we can't let it continue.
Road runners in name only
Despite the group's name, we do ask you to run on the footpaths and on this year's course there's no excuse for running on the road. There are ample footpaths and they're plenty wide for you runners, so stay on them. Oh, and please don't bombard your way through slower runners, they have every right to run the same stretch of path as you and do not need elbows in their sides to further tire them. Be courteous, it's not a race, it's for your fun and your fitness.
Mr Woodie
"Are you looking for me?", was the question Postman Kevin Malone had for a stranger seemingly lost around Ardkeen last Tuesday morning. "No. Are YOU looking for me?" came the confusing reply. Kevin had accidently stumbled on WLR fm's Mr Woodie and won himself a sizeable voucher from Woodies DIY and Garden Store. Speaking of his good fortune on the radio, Kevin was overwhelmed and thanked his family and friends for their continued love and support, adding that he hoped to finally understand the meaning of DIY. Sylvie, Christopher and Andy hope so too.
Catch me if you can
Last week, while attending his daughter's graduation, our favourite butcher had a sizeable sum of money unexpectedly 'removed' from his shop. In describing the appearance of the perpetrator to the Gardaí for foto-fit purposes, his assistant described the man as 6feet 7inches or so, wearing a navy uniform and cap and said he spoke with a strange north-midlands-type accent. The Gardaí have asked the public to be extra vigilant and stress that you should not approach this man under any circumstances. Any information to your local butchers.
Olympic celebrations
Ireland's greatest Olympic Gold medal winner, Ronnie Delaney, will be commemorated by events up and down the country this coming weekend. December sees the 50th anniversary of the Melbourne Olympian's famous win in the mile event. With the terrific new tartan track at the RSC, Waterford AC and Road Running friends will host a series of commemorative graded 1500m races on Sunday morning, December 3rd. With handicapping being applied to all races, there's one for everyone in the audience. The 1500m is what athletes call the 'metric mile', being just 109 metres short of a real mile. Waterford's memory man, Fintan Walsh, will be on hand to fill us all in on how Ronnie's famous victory took place. It's an ideal event for the family to get together and remember the only Irish man to appear on the cover of America's famous Sports Illustrated magazine after his unbeaten series of wins on the boards (indoor track) over there. Registration will be from 11am at the track, with races starting at 12pm. All competitors will receive a specially engraved commemorative medal. Don't miss it!
Sleigh bells ring
With just over 2 weeks to our Christmas Santa Hat run, people are already planning their running emsembles for the night. Be sure to get the festive gear ready for the Jingle Bell Rock. December 14th is the date, with our, by now, famous Christmas party to follow in Alfie Hales of Ballybricken. We hope to see everyone there…with bells on of course!

Marshalls please?
We need more marshalls! The last 3 weeks you have been looked after by the same lovely, kind, encouraging faces. You surely want a change by now…they certainly do. So please considering giving up a night to don the famous yellow coat. Just turn up and give your name to Cathal Lowe. Thanks in advance.
In sympathy
Any of us that take part in road running around Waterford and Kilkenny will know Mick Kelly of Gowran AC. Mick, a frequent and modest winner of many of West Waterford's races, was bereaved last week by the sudden death of his father, Terence. A man who, like many of our family members, wondered initially what all this training was for, was soon Mick's greatest fan and was by his side at many of his best runs. Mick's love of both his father and running showed last Sunday when he took part in the National Intercounties Cross Country in his father's memory. On behalf of all road runners in the south east we extend the greatest of sympathy to Mick and his family at this time. Ar dheis sé go raibh a anam.
2.2 Mile			
Position	Name		Time	
			Mins	Secs
1	Helen Grimes	18	29
2	Jacinta Brazil	19	32
3	Siobhan Heylin	19	50
4	Ray O'Mahony	18	25
5	Peter Hennessy	20	48
6	Roisin Heylin	20	59
7	Alexis Tsaomsis	21	26
8	Bernie Sexton	21	40
9	David Curtin	21	45
10	Anne Quirke	21	56
11	Jonathan Brady	14	10
12	Catriona Kelly	21	06
13	Mags Stanley	21	11
14	Gregory Fitzgerald	14	44
15	Eleanor Kennedy	23	05
16	Karen McGrath	23	06
17	Jim Kennedy	15	24
18	Tony Walsh	15	35
19	David Phelan	23	08
20	Katherine Grant	20	44
21	Valerie Tebay	19	16
22	Sinead Power	23	50
23	Gabrielle Blair	20	51
24	Catriona Purcell	22	21
25	Maria Walsh	23	53
26	Pat Healey		15	54
27	Jng Grubinskatte	19	25
28	Karen GriffIn	23	57
29	Fiona Conroy	23	29
30	Emer Flynn	23	59
31	Shane Tebay	20	30
32	Lynda Palmer	21	01
33	Edel Walsh	24	02
34	Petra Kalonicova	21	32
35	Karen Clooney	22	03
36	Willy Power	22	03
37	Caroline Geary	22	34
38	Orla Lambert	19	35
39	Niamh Kirwan	24	11
40	Susie O'Malley	22	12
41	Eadaoin O'Donovan	24	15
42	Lorraine Kennedy	21	16
43	Noleen Piper	23	46
44	John Collins	23	47
45	Paula Ryan	24	17
46	Louise Home	21	47
47	John Beardsley	16	48
48	Deirdre Phelan	24	25
49	Ruth Power	24	26
50	Kathleen Kennedy	23	26
51	Ger Scully		22	58
52	Olive Costello	24	29
53	Henry Power	21	00
54	Declan Flanagan	21	01
55	Mairead O'Shea	24	01
56	Nicola Newport	24	32
57	Claire Doherty	20	02
58	Serena Roche	24	33
59	Cathy Curtin	20	03
60	Caroline O'Mahony	23	34
61	Phillippa Kirwan	23	34
62	Sarah Collicutt	23	35
63	Tom O'Brien	17	35
64	Carol Chapman	23	36
65	Elaine Kervick	22	06
66	Julie Kerin		23	37
67	Rosie van der Valk	20	07
68	Brendan Reidy	20	12
69	Deirdre O'Meara	16	42
70	Nicholas Jacob	21	43
71	Ian Hayes		18	43
72	Eamonn Beardsley	17	14
73	Laura Coffey	23	46
74	Leonie Foran	20	47
75	Nicky Kervick	21	18
76	Kim Winters	21	49
77	Brian Threadgold	24	19
78	Eileen Winters	20	20
79	John Ryan		19	20
80	Christine Crowley	24	51
81	Brian Murphy	18	21
82	Fiona Finn		24	52
83	Kelly Ann Finn	24	53
84	Darren Finn	24	53
85	Harry Culbert	21	24
86	Kerry Meehan	24	55
87	Francis Lonergan	21	26
88	Derek Grant	15	57
89	Paul Morrissey	21	59
90	PJ Ryan		18	01
91	Morgen Conroy	20	32
92	Brian Jacob	18	02
93	Susan Hayes	25	03
94	Tina Gleeson	25	06
95	Mary Cooke	18	37
96	Martin Rowan	24	08
97	Jean Baptiste Cartier	17	08
98	Paul Curtayne	17	09
99	Kate Madden	22	42
100	Loretta Dwyer	23	12
101	Jacinta Power	18	43
102	Eoin O'Toole	17	14
103	Paula Kavanagh	20	16
104	Michael Wadding	19	48
105	Angela Whelan	25	19
106	Liam Fleming	16	23
107	Margaret Barron	18	31
108	Marie Hennessy	20	38
109	Brendan Barry	25	11
110	Eithne Matthews	19	48
111	Niall Crowley	17	50
112	Ken Whittle	16	53
113	Tom Hogan	12	24
114	Maurice O'Donnell	18	28
115	Michael White	26	08
116	Stephen Tyrrell	13	43
117	Tony O'Hanlon	22	22
118	Charlotte McKenna	26	24
119	Lorraine Hurley	26	26
120	Jennifer Doran	26	27
121	Teresa Keane	26	29
122	Jennifer Power	22	30
123	Damien Walsh	14	01
124	Tracy Power	21	36
125	Wendy Merriman	22	39
126	Janet Quinlan	23	39
127	Madelyn Cheasly	26	55
128	Michelle Devereux	27	04
129	Adrian Murphy	19	05
130	Amy Walsh	27	18
131	Jennifer Doran	22	21
132	Brian Kirby	19	33
133	David Power	21	54
134	Colleen Shanahan	28	01
135	Stephen Hayes	21	12
136	Kevin Rafferty	24	14
137	Beth O'Leary	28	15
138	Moire Dunphy	28	16
139	Vincent Abbott	17	18
140	John Brophy	20	25
141	Dan Fitzgerald	29	06
142	Paddy Lucas	25	16
143	Angela Quinn	29	21
144	Willie Power	29	39
145	Ger Power		29	45
146	Aileen Moriarty	29	56
147	Lorraine Hurley	29	57
148	Wanda Bayley	29	58
149	Helen Jackman	30	22
150	Angela Thornton	30	23
151	Kathleen Cassin	27	35
152	Bridget Kennedy	31	08
153	Tara Power	31	08
154	Samantha Clooney	34	24
155	Miriam Maloney	36	51
156	Bella Evans	39	28

5.2 Mile			
Position	Name		Time	
			Mins	Secs
1	Sean Flynn	42	47
2	John Heffernan	38	19
3	Olivia Murray	43	17
4	Jane O'Dwyer	43	51
5	Harry Beaver	42	03
6	Mary Burke	39	36
7	Margaret Moran	44	22
8	David Flynn	41	31
9	Shane McDonagh	44	39
10	Michael Cleere	43	48
11	Cora Wymberry	45	07
12	Eoin Palmer	35	43
13	Derry Kelly	37	18
14	Waneta Spain	43	24
15	Wendy Game	44	25
16	Shane Scadding	33	29
17	Peter Deveraux	42	30
18	Anthony Stone	41	00
19	Larry Kennedy	31	12
20	Stephen Feehan	43	44
21	Sile O'Connor 	45	45
22	Linda Rogers	39	47
23	Michael Kearney	41	49
24	Marie Furlong	39	50
25	Brenda Lowe	36	51
26	Mark Quinlan	38	24
27	Carolyn Ahern	45	54
28	Ruth Ahearn	45	58
29	Steve Baker	42	31
30	Michael Burke	41	35
31	Valerie Woolman	45	36
32	Lorretta Fennell	43	37
33	John Walker	43	17
34	David Brazil	30	21
35	Clyde Casey	37	24
36	Austin Coffey	40	25
37	Derek Sheridan	46	26
38	Pat Giles	34	56
39	Billy McGuire	33	27
40	Jim Baldwin	31	59
41	Jason O'Brien	42	29
42	Kerrie O'Connor	40	01
43	Brian Sweeney	39	32
44	David Grace	37	06
45	Lidia Sabatini	46	10
46	Alan Clooney	39	41
47	Tommy Maher	37	43
48	Mark Caulfield	44	20
49	Jim Heylin	41	22
50	David Kiely	35	23
51	Bill Lacey	36	24
52	Paul Mooney	36	56
53	Michael Bourke	43	27
54	Nigel O'Connor	40	58
55	Frank Quinlan	31	58
56	Annette O'Mahony	46	59
57	Lorena Mooney	42	00
58	Ann Kavanagh	42	00
59	Declan Power	38	01
60	Brendan Doyle	34	32
61	Nicholas Goddard	45	37
62	David Cooke	41	39
63	Helen Whyte	44	42
64	Roisin Garvey	42	46
65	Liz Collins	42	16
66	Ken Brennan	39	48
67	TJ Van Der Valk	37	20
68	Brian Sauvage	40	51
69	Jim Duhig	38	22
70	Paul Rowe	36	22
71	Antoinette Breslin	42	53
72	Pascal Moore	40	53
73	Paul Lyng	40	54
74	Frank Walsh	32	24
75	Ray Butler	38	25
76	Sean Fahey	37	55
77	David Burke	36	57
78	Helen Collins	47	28
79	Peter Cluney	42	29
80	Paul Devlin	37	59
81	Noreen Sexton	44	60
82	Melissa Brennan	44	00
83	Dermot Power	37	30
84	Paul Hallaan	37	31
85	Catherine O'Leary	37	31
86	Dan Murphy	41	32
87	Shane Moran	41	32
88	Anne Fitzgerald	37	34
89	Paul Murray	38	35
90	Richard Daly	46	06
91	Karen Laird	46	06
92	Tom O'Sullivan	33	08
93	Alan Murphy	34	39
94	Louise Fowler	43	41
95	Brian Russell	40	11
96	Chelley Brennan	37	42
97	Micheal Neville	39	12
98	Paul Merriman	40	43
99	Michael Halley	33	44
100	Michael Kennedy	41	15
101	Ray Murray	43	45
102	Gemma Dewberry	43	46
103	Mick Power	34	46
104	John Byrne	37	47
105	Brendan Lyng	33	47
106	Patricia O'Neill	47	48
107	Conor Reidy	34	48
108	Shane Hennessy	39	19
109	Ruth Colbert 	42	19
110	Ronan O'Brien	36	20
111	Ivan O'Doherty	39	51
112	Mark Redmond	41	53
113	Niall Johnston	43	53
114	James Cooley	46	23
115	John McEneaney	36	54
116	James Sullivan	29	54
117	John Walsh	36	25
118	Tina Connolly	45	55
119	Suzanne Wymberry	46	55
120	Michael Carroll	44	56
121	Peter Murphy	35	27
122	Sean Murphy	39	29
123	John Browne	35	00
124	Michael Coleman	37	01
125	Alan Crookes	39	02
126	Declan McGrath	37	32
127	Ciaran Sheridan	38	33
128	Emmet Malone	37	04
129	Con Burns	35	04
130	Kathleen Moran	44	36
131	Brian Swaby	32	07
132	Carol Kennedy	47	37
133	Noel Dillon	35	40
134	Suzanne Rath	44	11
135	Brid Higgin	48	11
136	Tom Casey	35	42
137	Deirdre Chapman	42	43
138	Bernadette O'Leary	42	14
139	Claire Doherty	42	44
140	Cliona Galvin	44	15
141	Fergus Nolan	46	15
142	Richard Bolger	40	46
143	Paul Flynn	45	16
144	Eamonn O'Byrne	43	21
145	Martin Flynn	37	22
146	PJ Tobin	38	54
147	Louise Casey	38	54
148	Alan Fitzgerald	40	25
149	Richie Waring	44	27
150	David Cooney	37	57
151	Eoin Dullea	32	28
152	Jennifer Kirwan	47	31
153	Neil Riley	41	31
154	Andy Dollard	35	02
155	Damien O'Regan	36	03
156	PJ Guinan	36	03
157	Donal Breslin	36	34
158	Mick Dwyer	40	38
159	Pat Chapman	30	43
160	Brendan Aspel	34	48
161	David O'Brien	38	22
162	Niamh Sullivan	45	26
163	Norma Goggin	48	56
164	Adrian Kirwan	37	32
165	Elaine Barry	49	06
166	Joan Halley	49	08
167	Ceire Rochford	49	09
168	Elaine O'Donoghue	37	11
169	Ann Hennebry	42	48
170	Aubrey Storey	32	48
171	Maire Lawlor	44	22
172	Alan Kavanagh	34	57
173	Alec Crosse	46	36
174	Nicky Quinlan	38	39
175	Wayne Allen	35	11
176	Bernie Prendergast	47	12
177	Jenny Gallagher	46	43
178	Lisa Walsh	46	45
179	Mark Devereux	45	18
180	James Walsh	45	34
181	John Dineen	36	35
182	Caroline Kavanagh	50	09
183	Josie Clare	50	17
184	Michael Corbett	40	49
185	Juliette Packham	50	23
186	Cat O'Gorman	50	30
187	Marie Collins	50	32
188	Steve Lacey	50	35
189	Brian Mooney	44	06
190	Liam Nolan	42	37
191	Meadhbh Breathnach	47	41
192	Fiona Hynes	50	50
193	Grace Leonard	50	50
194	Marie McKeon	51	07
195	Donal Jacob	48	38
196	Tara Walsh	47	20
197	Ronan Delaney	43	30
198	Mike McMenamin	48	54
199	Mary Power	53	12
200	Michael McGrath	41	36
201	Orla Keating	50	51
202	Jane Dunphy	55	17
203	Johnnie Cluney	54	11
204	Tracy Pollard	60	47
See you November 23rd!!

Back to News