School Information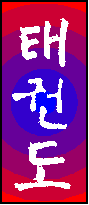 Will Power's Cho's TaeKwonDo Schools are affiliated to the Action International Martial Arts Association (AIMAA). We train in the Millenium Centre in Caherconlish and the Sports Centre in Pallasgreen at the following times:
Caherconlish
Tuesday
20:00 - 21:00
Friday
20:00 - 21:00
Sunday
12:00 - 13:30
Pallasgreen
Monday 19:00 - 20:00
Thursday 18:30 - 19:30
Head Instructor
Mr. Will Power (3rd Degree Black Belt)
Assistant Instructors
Mr. Aeneas O'Connor ( 2nd Degree Black Belt)

Mr. Ger Ryan ( 2nd Degree Black Belt)
---
Caherconlish School Photo
---
---
Information for Members
TaeKwonDo is the popular Korean martial art and sport that is a proven means of self-defence and physical fitness for anyone, regardless of age or sex. TaeKwonDo teaches the skilled application of punches, kicks, and blocks that result in precision defensive and offensive maneuvers. The ultimate goal of TaeKwonDo training is self-improvement through the discipline of the mind and the conditioning of the body.
TaeKwonDo is an educational system devoted to train both the mind and body in which great emphasis is placed on the development of the trainee's moral character - the builder of modesty, courtesy, integrity, self-control, perseverance, and indomitable spirit.
Literally translated, Tae means ``to kick'' or ``smash with the feet'', Kwon means ``to punch with the fists'', and Do means ``way'' or ``method''. Thus TaeKwonDo is the art of fighting with feet or fists.
---
---
Last Updated: 04 May 2001