Welcome to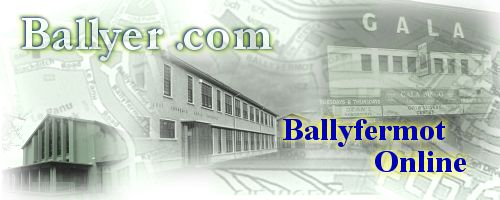 Your Internet Guide to Ballyfermot
Ballyfermot is a suburb of Dublin, Ireland. This site contains maps, photos and information on Ballyfermot. "Ballyer" is the nickname or slang used by a lot of people who live here. This site is constantly being updated.
Latest : January 2007
Sorry for not keeping this site updated. This may change in the future.The guestbook is still in operation and i hope the entries keep coming.
CU soon John.
Check this out for some photos of Ballyfermot thanks to Ken Larkin