Based in Ennis, County Clare, Ireland the Art and Craft Company specialises in providing the materials and tools needed by artists and crafts people everywhere., If you are interested in arts and crafts (and you must be or you wouldn't be here) then this is the place for you. We can supply all goods by mail order, throughout the world. Ask us for our prices.
Welcome to our 24 Hour shop. We are always glad to see you and please, do call again.
We are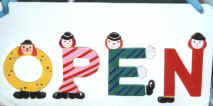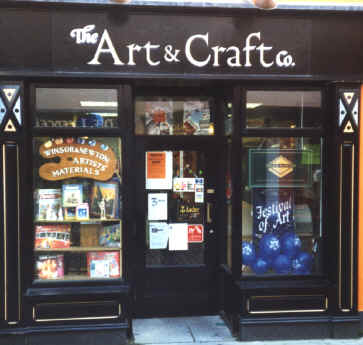 | | |
| --- | --- |
| Feel free to drop us a line and tell us what you would like to see here or to enquire about our product range.We can supply all goods via mail order.The format of the site will reflect what you would like to see here, so go on. Tell us!, Click on the Envelope to email us. | |
Go to the Site Map for an overview and to help you find your way around.
, Would you like some "crafty" ideas? Then go to our "Crafty Links" page for lots of interesting craft and family oriented sites. If you know of some good ones then why not suggest a link to us. Have fun and enjoy!
On every page, you can click on our logo to return to this H
ME page.
Contact Details
Postal Address:
The Art & Craft Co.
Merchants Square (off Lower Market Street),
Ennis,
County Clare.,
reland.
Telephone +353-(0)65-6821559
Email artcraftco@eircom.net
Webmaster webmaster
This page was last updated on 16-Jun-2000.