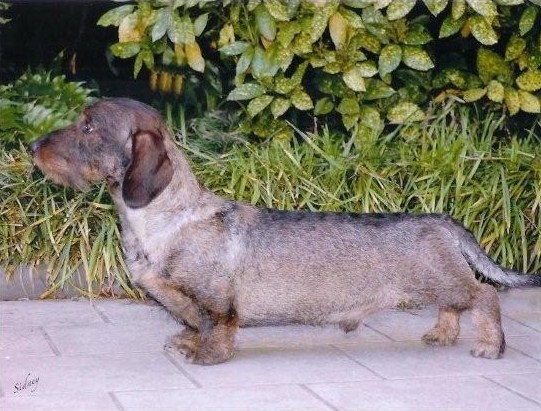 We are thrilled that Joshua has settled so well into life in the USA. I took him over to Midge and Don's when I went to get Joy and he certainly made an impression with the ladies at Full Circle!!
In August 2007 at Joshua's first show he won WD, BOW, BOV and group 4 over a special!
In September 2007 at Joshua's second show, a Dachshund Speciality, he won WD and BOW for a major win!
He went out again in December and picked up all the points at the four shows he attended with BOW and BOS every day and a BOB over a special
He then went out to Minnesota Dachshund speciality and won BOW, a 4 point major win! He has been been 'madeup' in seven, yes just 7, shows! and He is certainly making an impression!
On March 9, he went, with Midge, to Badger Dachshund Speciality show, and won BOV and BOB - in Ireland we would say BIS - we are just bowled over with his wins at such a tender age. The next day he won BOV.
In April he went with Midge to DCA and was pulled out into the first cut from over 25 males, it is important to remember that Joshua is only two years old and he was competing against dogs considerably older than him.