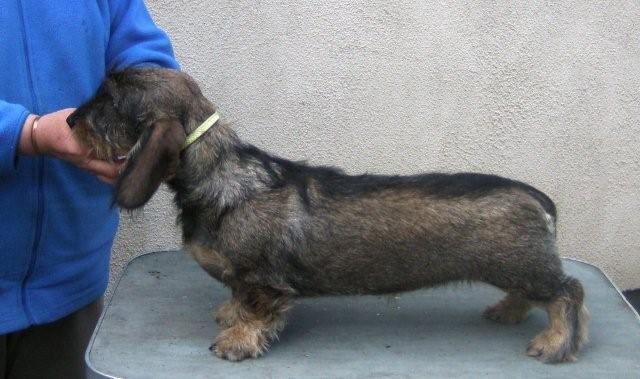 After the litter we had by Percy Patriot we decided to use him again on Rita, so Mum went over to England. In January she decided to have her babies, only we were shocked when only one puppy came out. However she was probably the longest puppy we have ever seen.

Of course, she was pampered every second of her life and at one point we thought she was not going to survive but through the love of her mum and us, she thrived

Panda adores everyone that she meets and has been to several shows to visit and has been to her first show. She is very typical of the look that we have got from Percy and the Silvae bitch line.