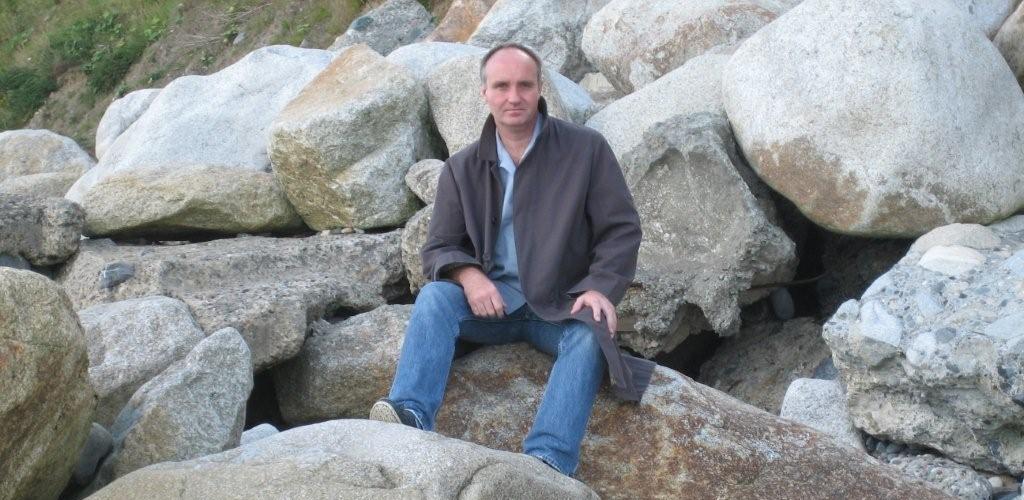 Brendan was born and raised in Finglas West, Dublin. He studied Philosophy and Sociology at Trinity College Dublin, graduating in 1983.
Although a born singer and collector of songs, it was not until the early 1990's that Brendan Devereux began to express himself through song writing. But it didn't take long for him to make his mark. In 1994 he was the winner of the Singer/Songwriter Contest at the Killarney Folk Festival, where he performed alongside Paul Brady, Jimmy McCarthy and Mick Hanley.
The self produced Copper Alley followed in 1996. Since then Brendan has continued to write songs of true quality, and he has lately released his second album "Songs from a Yellow Chair".
Derek Sivers, the President and founder of the world's largest internet retailer of independent music said of "Songs from a Yellow Chair",
"We're REALLY picky about what goes on the front page. We get about 75 new albums a DAY coming in here now, (about 30,000 total), and yours is one of the best I've ever heard."
"Into the Orange" is the new album from Irish award-winning singer-songwriter Brendan Devereux – It comprises twelve songs of the highest calibre sung by an artist.
From a song inspired by his grandfather's participation in the 1916 Rebellion (Liberty Hall), to one telling of a young boy's exploits on a camel around the streets of his hometown of Finglas West in Dublin, each of these songs will make an impression.
Christy Moore invited Brendan to sing the song "Liberty Hall" at the centenary concert of the SIPTU Trade Union in Ireland.
Brendan has appeared live on national television in Ireland, he has supported Mary Black, and he has been invited to Lithuania to sing his songs.