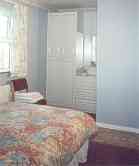 If you are using public transport, we are happy to meet people off the bus or train with their bags, and after a hard days travelling, we will welcome you into our home with a nice hot cup of tea or coffee.

Our home has four bedrooms, a cosy TV room and a dining room, (which we leave open to families with young children who might want something to eat before going to bed).

Our rooms have central heating and are ensuite.
We have two rooms with double beds, one room with two double beds, and one room with a single and a double.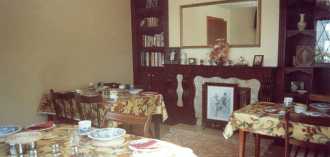 We serve breakfast in our dining room which overlooks a large garden. Usually breakfast is between 8am and 10am although we can make it earlier on request. You can choose between traditional Irish, Continental and Vegetarian.

To see some of the attractions that Westport has to offer just click on the more button below.