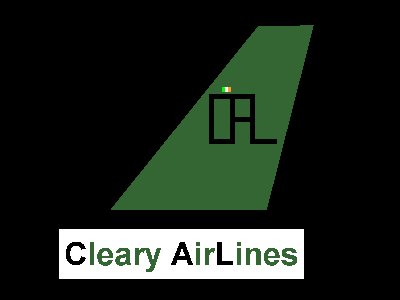 AND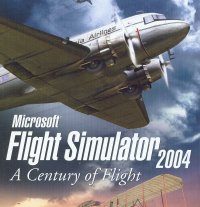 An Unbeatable Team
---
I've been a keen flight simulator fan since the heady days of Sublogic's Flight Simulator 2 on the Commodore 64 and Amiga. Subsequently a very different and powerful new flightsim arrived in the shape of ATP-Airline Transport Pilot. This product was way ahead of its time insofar as flying commercial airliners, panels and ATC was concerned and provided great training. All it lacked was any sort of decent scenery. Microsoft got in on the act and took over the development from Sublogic and brought us FS5 and FS5.1 which broke new bounds in scenery design but also provided some good planes and panels. Then the freeware add-ons started to arrive but scenery-wise the world was still a small place compared to what we have today. It was great fun but there was something missing - or, perhaps, I should say some things missing.
One day I woke up and found out what one of those missing bits was. I wanted my own airline with my own planes. With the arrival of Flight Shop great new opportunities arose. At last you could repaint the existing aircraft. It was (very) hard work at first but, as time went by, better painting tools were produced. Cleary AirLines first paint job was a BOEING 737. A new era of flying had begun.
In 1994 I discovered that I wasn't the only one in Ireland with this flight simulator passion. On a visit to the annual Irish Aviation Fair I discovered the PC PILOTS CLUB OF IRELAND run by Terry McGee and Ian Broni. At that time the Club was new and had a quarterly newsletter. I joined up on the spot and got some back issues as well as some add-on scenery. Things were getting much better.
Then, I began to sense that sitting at a desk with an LBJ (little boys' joystick) and looking at just one 15" monitor with everything on it wasn't realistic at all and the idea of developing a homebuilt cockpit began to take hold. Really, I knew in my heart that I'd have neither the skill nor expertise to build the "real thing" but there are other ways of doing things. Over the years this began to take shape. Things were getting better still.
Running your own airline adds enormously to the fun and enjoyment of flightsimming and provides a real purpose for flying. You are kept very busy with normal scheduled flights, regular charters, ad-hoc charters, maintenance flights, delivery flights - there is so much variety. The centre of operations was Dublin Airport (EIDW) but then the seeds of discontent were sown. We wanted our own airport and so, with the the freeware scenery design software AIRPORT by Pascal Meziat and the Visual Object Designer by Rafael Sanchez I decided to build my own airport located at my home town Ballinteer, about eight miles south of Dublin City which became known as BTR (EIDB).
Can things get any better? Each version of Flight Simulator brings new excitement so we'll just have to wait and see.
If you'd like to see more click on the links.
Ballinteer International Airport
View the Rarotonga B767 Accident Report
CAL B727 - 200ADV landing at Meigs Airfield in Chicago