Coldwood:
There are many definitions of the name Coldwood. e.g. An Lúr-choill, which translates to the "Yew Wood". But the most credible definition would be Fuar-coll, which means "The cold Hazel". This could have been the original name as the surrounding area and site of the old school is covered in hazel.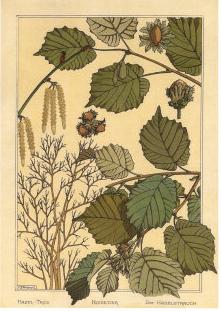 The Hazel Tree
Natural Habitats:
Coldwood like many other villages in Ireland has a wonderful nature habitat. There is a "turlough" nearby. In winter it resembles a small lake. Beside the turlough there are woods with foxes, squirrels and rabbits. Local farming is a big factor in Coldwood. The nearby medieval town of Athenry is renowned for its Agricultural Show each summer. People come from all over Ireland to see the show.
The Village:
The village of Coldwood was a prosperous little village even 200 years ago. There were 28-30 stonehouses in the village at the time. During landlord times the land was valued highly and it was particularly noted for wheat growing.
St. Michael's House:
There are lots of landmarks around the school. One is St. Michael's House in Monateigue. An Irish Catholic Landlord named Edmund Davis built it in 1830. Going back 200 years ago about 30 families lived in Coldwood. These people attended mass in a local place called "Creg an Aifrinn" or the "Mass Rock" which is still there to this day.
The Turlough:
In Penal Times the local people attended mass at Creganaifreann in the present "Turlough". The mass rock can still be seen there. Local people also mentioned that there was a sycamore tree in the "Turlough" in the shape of a human hand.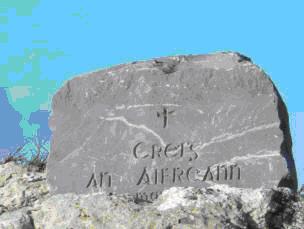 St. John's Eve:
Each year on St Johnís Eve, the 23rd of June, local people gather for Mass at the Rock followed by refreshments and a bonfire. Children from Coldwood School take part in the readings and the choir, and all generations gather for what is always an enjoyable community event.
Back to History Contents
Homepage
Scoil Náisiúnta na Fuarchoilleadh