About
Events
Performers
Commissions
Concorde on CD
Audience Comments
Young Composers
Concert Proposals
International Tours
Reviews
Articles
---
Concorde was founded in 1976 to promote new music on a regular basis. The group made its debut in the American Embassy in Dublin and has since performed widely throughout Ireland and Europe.

Concorde regularly commission new work from Irish composers and frequently work with international guest soloists. In recent years Concorde has performed at music venues and festivals in the USA, Italy, Germany, France, Spain, England, the Slovak Republic, Romania, Macedonia, Latvia and The Netherlands.

An annual series promoted by Concorde at the Hugh Lane Gallery of Modern Art in Dublin has been running for over 20 years.

Concorde is supported by The Arts Council of Ireland.
---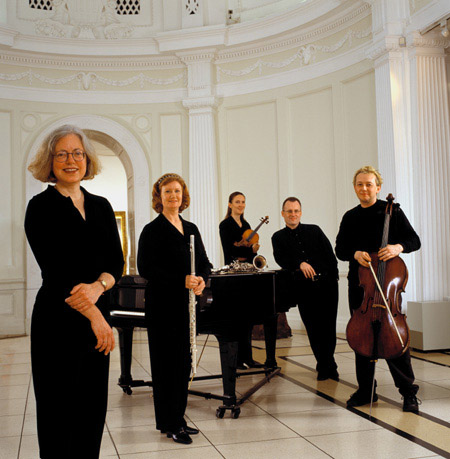 ---
EUROPEAN CONFERENCE OF PROMOTERS OF NEW MUSIC
Concorde is a member of the European Conference of Promoters of New Music and has been involved in a number of projects with other members.
We are open to proposals for exchange projects with composers, ensembles, festivals, competitions, etc.
---
If you wish to receive advance information about Concorde's performances, please forward your details to us. We will be happy to add you to our mailing list.

contact:
1 Avondale Road, Highfield Park, Galway, Ireland
Tel: + 353 91 522867
E-mail: concorde@eircom.net
---