Drill press table
Dimensions: L60 x W40 cm
The light colored rectangle in the middle is the insert which can be replaced when the bits cut too deep, made of 6mm MDF.
The top consists of an 18mm MDF board on which the tracks are cut at 7mm width to run M6 bolts through them. A 12mm Plywood supports the MDF and dadoes are cut in them at 5mm deep to receive the bolts heads.
This makes for inexpensive strong tracks!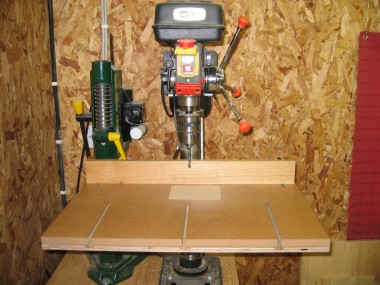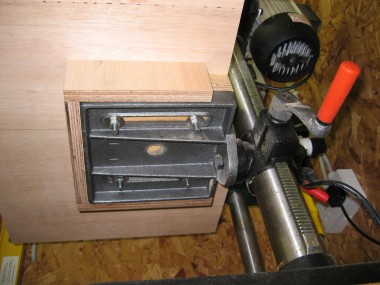 I used some M6 Female adjustable levers from Trend. At €10 for 4 it's an excellent accessory, especially considering the fence support doesn't allow much room to tighten up.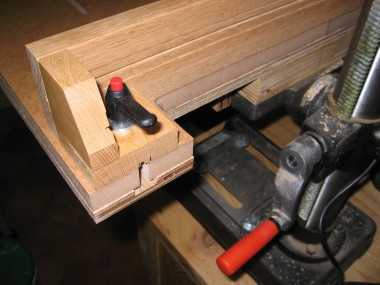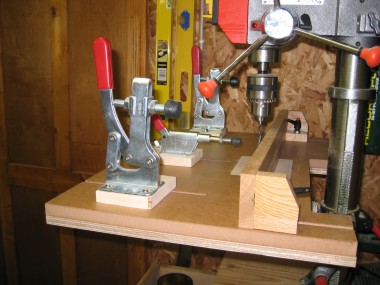 The Toggle clamps are from the Axminster catalogue. They are fairly big. I used butterfly nuts to hold the clamps in place along the track. Easy to secure by hand.