The 17th Beaver Colony re-opened on the 20th February, 1996. On the first night 21 children turned up, showing the need for a new colony. Since then we have never looked back.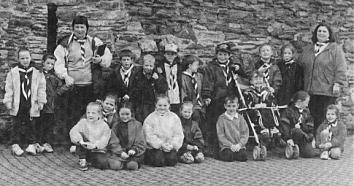 We have three leaders, Breda Murphy, Breda Collins & Martina Gleeson and we have since been joined by Tina McGrath.
We are a very active colony taking part in all regional activities and running many successful activities ourselves from trips to the seaside, the woods, Fota Island in Cork and finding out the history of our city.
At present we have 20 beavers, 15 boys and 5 girls. We meet every Thursday evening at 5.45 pm in the Scout Hall. Over the past number of years we have taken part in many regional activities. In 1985 we won the Regional Beavers Trophy.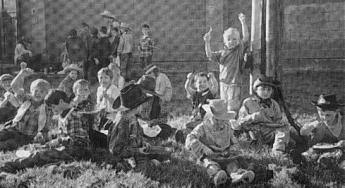 In 1996 we took part in the National Outdoor Award in which we received a badge to wear on our uniform. Our leaders are Ann Sinnott, Miriam White, Tony Madigan and Carol Gleeson. We also take part in many outdoor activities that we organise ourselves on a monthly basis.