Ventact South was a very enjoyable camp this year and this page is full of pictures illustrating why. For more information on the weekend, visit our Ventact page.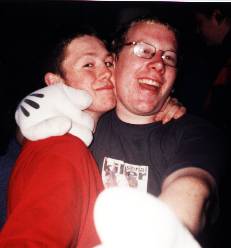 Conor and Keith sharing a dance.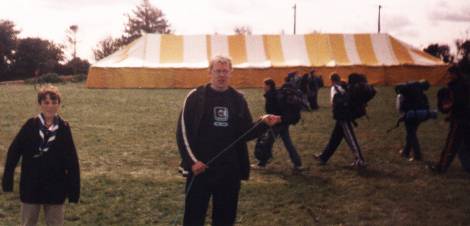 Robbie and Keith standing around, while in the background stands the tent that hosted the disco.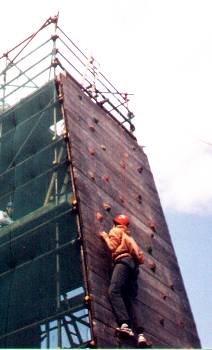 Niall scaling the climbing wall.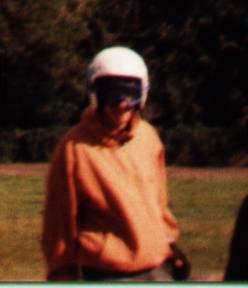 Niall with his helmet and goggles preparing for the sheer speed of the quad bikes.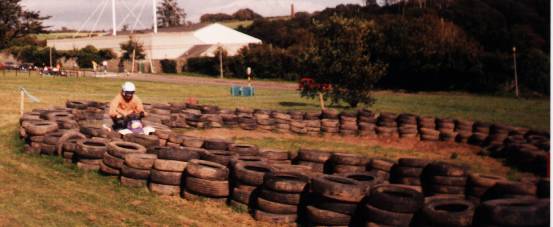 Woops, did I say sheer speed. Well you know what I meant.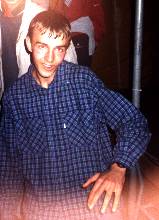 Rory (Travolta) O'Farrell boogying away to Stayin' Alive.

Copyright © St. Pauls Venturers 1998.
Last Updated on: 10 October, 1998.