Locating and Starting Outlook Express (Outlook Explorer)

Typically Windows 98 places a shortcut to Outlook Express on the Desktop, though it is to be found by clicking on Start - Programs - Internet Explorer - Outlook Express. (NB: If you are using Outlook Express for the first time, you may be taken through the setting up wizard.

Outlook Express (OUTLOOK EXPLORER) allows the user to send and receive email on behalf of different email addresses (This may be of use in the small office environment for instance), as well as just for an individual. These are called the Email Accounts. Continue reading for details on this.

You will be presented with the following screen when starting Outlook Express;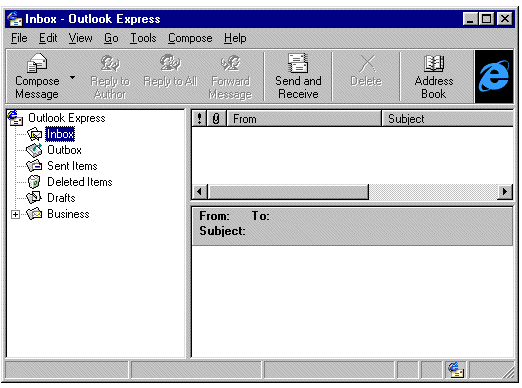 To Setup an individual Email Account

The first step is to configure your default Email Account.

Click on Tools - Accounts - Mail;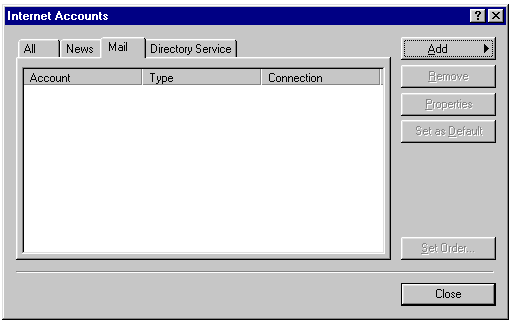 Click Add - Mail;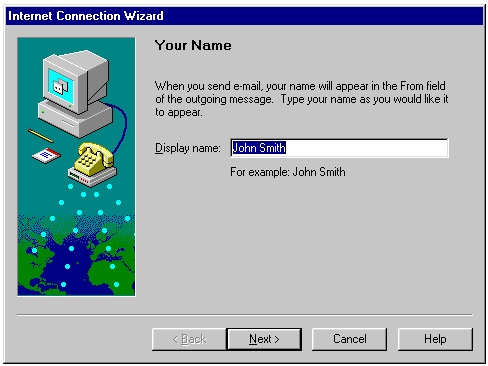 Enter a name that you would like your email to appear from. Click Next.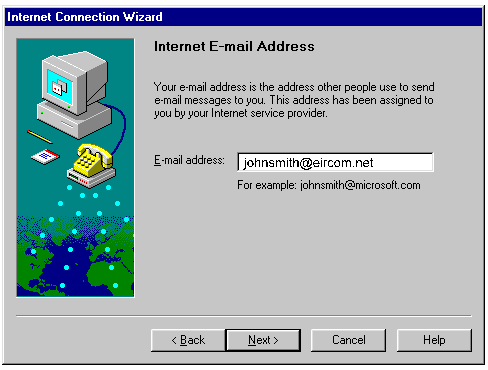 Enter your email address here. Remember - Your email address is usually all in small lower case letters with no spaces anywhere.
Click Next.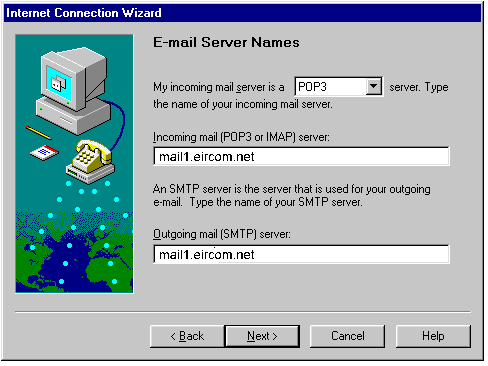 Ensure that POP3 appears in the incoming mail server box
Your provider must have provided you with his POP3 server and SMTP server addresses. Usually both are mail.provider.com where "provider.com" is your provider address. (If your provider is Eircom, then "provider.com" is "eircom.net", if your provider is Indigo then "provider.com" is "indigo.ie" etc.)
If your provider is Eircom, then the next two boxes must be completed as above.
The Incoming POP3 server is mail1.eircom.net
The Outgoing SMTP server is mail1.eircom.net
Click Next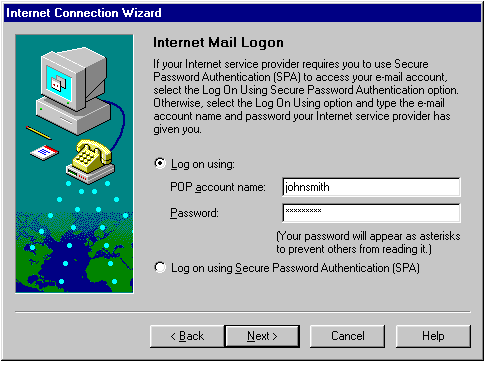 Ensure Log on using is selected.
Your POP account name is the first part of your email address (ie Before the @provider.com) - Enter it here in lower case letters.
Enter your email Password - you will have registered this when setting up your account with eircom net.
Click Next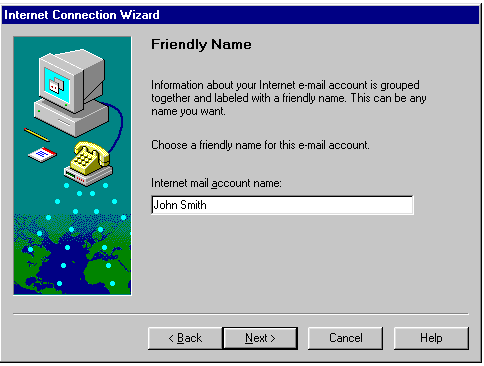 This section is designed to identify each email account you may set up in Outlook Express. It is recommended that you therefore enter your own name in this section.
Click Next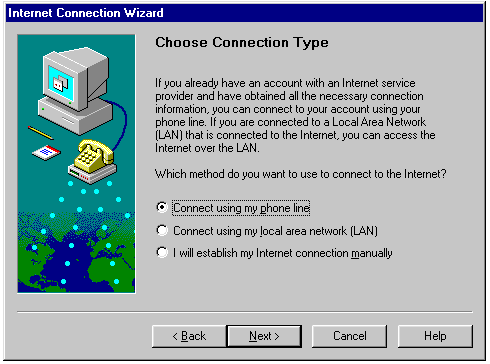 Select which connection method you use - typically most users will be using their phone line to connect. Then click the Connect using my phone line.
Click Next.

Select the correct dial-up connection. (If you are registered on-line, setup a connection using this support Web Site, called Technical Support, Installed eircom net software it is likely the connection name is called :eircom net).
Click Next.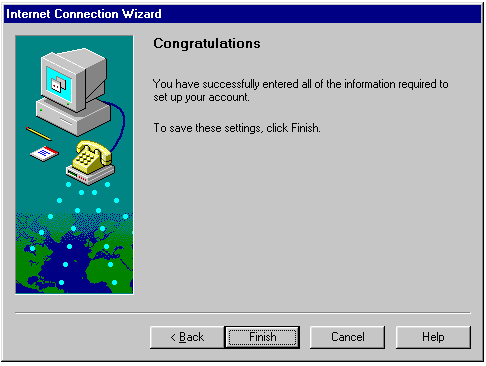 Click Finish.
This returns you to the following screen: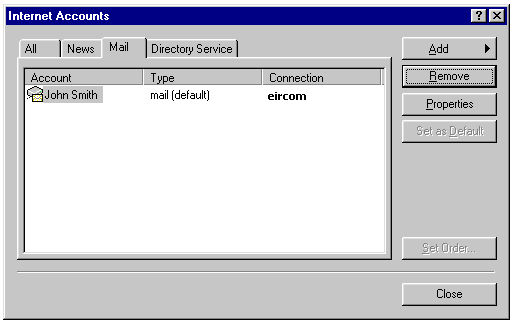 Repeat the process from Setting Up Default Account to configure as many email accounts as you wish.
The Properties of this connection now need to be checked.
Click once on the Account tab (in this case John Smith) and then click the Properties button.